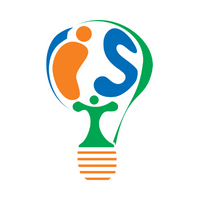 Microsoft Teams for Remote Work
If you have a team that works together on projects, you should look at Microsoft Teams for a variety of reasons. Here are some of the best features of the software platform, especially with what we have going on with coronavirus.
First of all, what is Microsoft Teams?
If you haven't heard about Microsoft Teams, it is kind of like a hybrid between a project management tool like Monday combined with Slack, Google Hangouts, and your standard Email and documents from Microsoft.

Best Features to Help You While People are Working Remotely:
Chat Channels

You can have conversations about certain topics and find the information you are looking for by searching these topics.
Reduced Emails

Rather than going back and forth in a sea of endless emails, you can have messages about projects you are working on within the project. This keeps it all organized for the whole team rather than counting on folder discipline from all the members.
Collaboration In Real-Time

You can do work on the project while others are looking at the same project so you don't have variable documents floating around with different team members doing different parts and writing over one another's work each time they save the file.
Use Microsoft Teams With Outsourced Talent

One of the big benefits of Microsoft Teams is you can share projects with specified people outside of your organization as well as within. If you have an SEO person or graphic designer to help with your website or a technician to help with installs, these people can be added to specific projects.
Quickly Find Information

When 4 people are all coordinating on a project, finding relevant information can seem impossible. When the information is shared within the project through adding or integration, then this is available for everyone so the sales team isn't promising something the service team thinks is impossible to get done.
Securely Store and Share

With Microsoft Teams, security is always at the forefront of the product. This product is both ISO 27001 and SSAE16 SOC certified.
Using the @TeamMember Command

If you want to make sure a team member sees something pertaining to a project on the dashboard, then you can simply mention them in an update like this @DrFauci to include him on your coronavirus solution project.
Public or Private Channels

Some information you may want is available for all to see and others you may only want specific team members to be able to view. The power of Microsoft Teams is that you are able to determine which is which as you are setting up your projects/channels.
Any Device

Microsoft Teams has a quality app for your phone and can be used on a tablet or a PC as well. No matter what device you are on, you can see the various documents and details that are shared within that channel.
Go for the best
Companies who are spending a lot more time working in different offices or at home offices should see how to integrate communications with the best market tools out there. Your team is already used to and comfortable with Microsoft products, so this will not be too hard for them to be able to learn to use. We are happy to help you set this up to improve business communications for your company.
We are specialists in IT Services and Microsoft Teams with offices in Las Vegas, Phoenix, Los Angeles, and Chicago and can service the entire USA. If you want to chat more with us, contact us today!