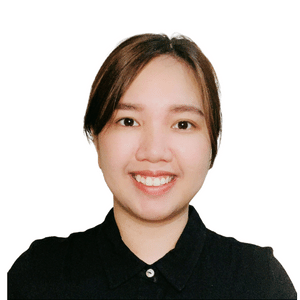 MS Teams vs. Zoom: Which One is the Best for Your Business?
Choosing between MS Teams and Zoom has been a common challenge for businesses since remote work has become a norm. The dilemma exists because the two are the best among the video conferencing apps and collaboration platforms in the market. Making a decision gets tougher because both are packed with features that can streamline communication. Both also let you facilitate everything virtual meetings, webinars, and large events.
So how can you choose the one for your business? This is where Intelligent Technical Solutions (ITS) can help you. As an MSP, we work with hundreds of clients to improve their business communication by making sure they have the right tools and technology.
In this article, you will:
Discover the difference between MS Teams and Zoom

Learn the pros and cons of MS Teams and Zoom

See a side-by-side comparison to understand how they stack against each other
What is MS Teams?
One of the products of Microsoft 365, Microsoft Teams is considered the most collaborative software application for business. The platform offers video and audio conferencing, instant messaging or chat, and a bunch of functional add-ons. Its free version often ranks number one in the best video conferencing apps.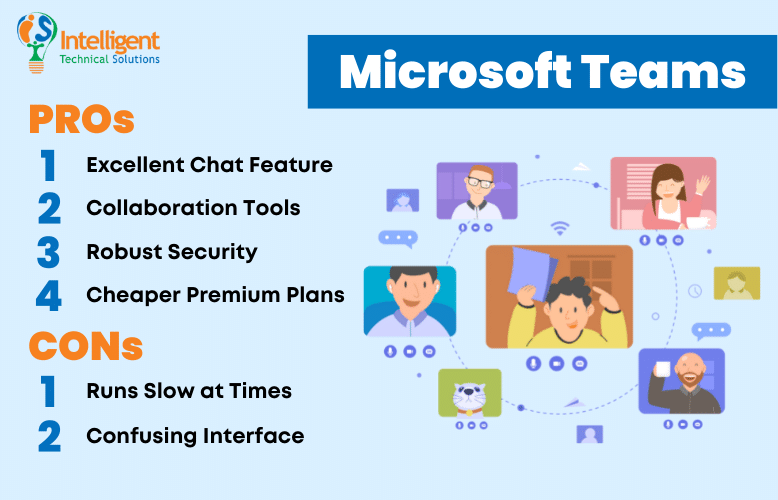 Pros of MS Teams
Excellent chat features
MS Teams offers three ways for your organization to communicate with each other:
One-on-one

– direct messaging, which is standard in collaboration platforms

Group cha

t – for communicating with more than one colleague and sharing/working on files stored in OneDrive; great for short-term or one-off tasks

Channels –

a space for communicating on specific topics; you can have a channel for each department so people can cascade information or facilitate discussions more systematically
Collaboration tools
MS Teams also lets users collaborate on Word, Excel, and all of Microsoft 365, making it easier for them to work on projects together and in real-time.
One remarkable chat feature of MS Teams is called loop components. You can use this for different purposes, such as plotting schedules, assigning tasks, and creating a checklist. Everyone in the chat can edit it and see changes right away. This way, you can keep chat threads short.
Robust security
Apart from multi-factor authentication, the platform also has password-protected calls and end-to-end encryption. But what sets it apart is that it complies with strict security standards, including GDPR, HIPAA, and SOC.
Cheaper premium plan
MS Team's cheapest premium plan recommended for business costs $3 per month per user plus an annual subscription. Whereas, Zoom's business plan starts at $199.90 per year per user, which is $16.65 per month.
Cons of MS Teams
Runs slow at times
Some users notice that the application tends to run slower as the number of participants and collaboration tools increase. With a slow internet connection, the virtual meeting may not go smoothly.
Confusing interface
Due to its numerous features, MS Teams can get confusing, especially for those who aren't tech-savvy. Expect a few weeks for your team to be familiar with the platform after its deployment.
What is Zoom?
Zoom is a cloud-based platform for video conferencing, webinars, and online events. It has a host of communication features that are straightforward yet enhance the virtual meeting experience. It also has a free version that offers a 40-minute limit for every call and accommodates up to 100 attendees.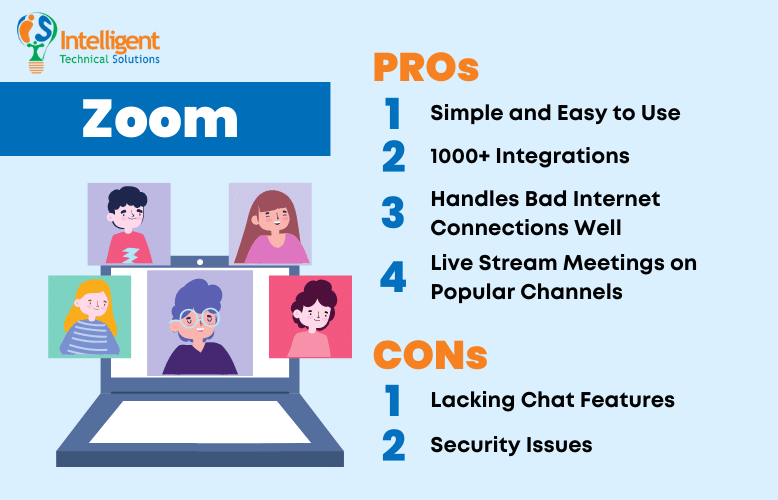 Pros of Zoom
Simple and easy to use
When it comes to ease of use, Zoom is the winner with its simple interface. Its biggest advantage over MS Teams is that it allows participants to join from any device, even without an account or an application installed. You simply need to click the meeting link and enter the password to join the video conference from your browser. This makes inviting clients to their virtual meetings much easier.
1000+ integrations
The Zoom App Marketplace features more than a thousand apps that you can integrate for a more productive remote experience. Your organization might use many of these applications, which include Slack, Hive, and Google Workspace.
Handles bad internet connections well
Zoom can often function even if you have a poor internet connection. You can still have a relatively smooth and glitch-free video conferencing experience.
Live stream meetings on popular channels
Unlike MS Teams, Zoom doesn't need to use a third-party tool to stream webinars. You just have to ensure your pro or business account is enabled for live streaming to broadcast your content on channels like Facebook and YouTube. This feature comes in handy for businesses that host online events to engage with more people.
Cons of Zoom
Lacking chat features
For basic chats, Zoom works fine. You can use it to send messages and share files with participants in a virtual meeting. Outside a call, you can still chat with individuals in your contacts and groups. However, it does not have productivity features present in MS Teams.
Security issues
Zoom had some major security issues at the height of the pandemic when businesses and educational institutions went remote. It has already addressed most flaws and patched vulnerabilities to make the platform safer for users. However, it's still not as secure as MS Teams.
Which Application is the Best for Your Organization?

The right application depends on your company's needs. Thus, you must consider processes, priorities, as well as budget.
If you are looking for a platform that offers everything you need for business communication under one roof, Teams is the right option. It's also a viable choice for organizations that already use Microsoft 365.
Now, choose Zoom if you are working with people outside your company. It's best for external meetings with clients and contractors because it is easy to use, and most people are familiar with it.
Take a look at the table below to learn more about the areas where each application shines and falls short.
Teams

Zoom

Interface

Can get confusing due to the number of built-in features

Simple interface and functionalities make it user-friendly

Productivity tools

Comes with web versions of MS 365 tools

Integrates over 200 apps

Integrates with over 1,000 apps

Connection and video call quality

HD 1080p by default

May slow down while running alongside other applications

HD 720p by default but can be adjusted to 1080p video quality

Handles poor internet connection well

Security

End-to-end encryption

Multi-factor authentication

Rights Management Services support

Encryption at rest and in transit

Secure Real-time Transfer Protocol technology

Complies with HIPAA, GDPR, FedRAMP, SOC, and FERPA

Passcode-protected meetings

Audio signatures

256-bit TLS encryption

AES-256 encryption

Optional end-to-end encryption




Cost

Business basic plan starts at $3 per month per user plus a subscription fee

Business plan starts at $199.90 per year per user ($16.65 per user per month)
Ready to Choose between MS Teams and Zoom?
MS Teams and Zoom offer convenient and effective ways to bring people from remote locations together. While both applications are great for video conferencing and collaboration, they are not equally the same.
MS Teams is the best with its suite of built-in productivity tools and robust security. However, its interface can be a little confusing. Meanwhile, Zoom is the winner for offering user-friendly and straightforward virtual meeting solutions. But its instant messaging option may be lacking in features for some organizations.
As an MSP, ITS understands the importance of communication tools for your business. Our team of professionals is happy to help you achieve productivity and efficiency by ensuring your technology works and meets your needs. Learn more about your options by reading our article "How to Succeed with Microsoft Teams".