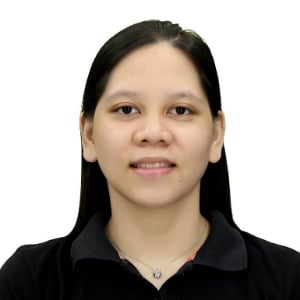 10 Proven Tips for Cloud Migration from Windows 2012 Server for SMBs
Windows Server 2012 and 2012 R2 have already reached their end of life, and you will no longer receive updates and support from Microsoft. That means you should either upgrade to a newer version or migrate to the cloud. Choosing the latter has many benefits for your business, such as accessibility, scalability, and cost-efficiency.
However, that does not always come easy. Cloud migration can be a complex process that requires expert knowledge and skill. You can reap all its benefits if done right, but one misstep could lead to significant downtime.
Intelligent Technical Solutions (ITS) is a managed IT service provider (MSP) with years of experience providing cloud computing services to small and mid-sized businesses (SMBs) across the country. We've helped many of them perform successful migrations and thrive in their new cloud environment.
For this article, we spoke with Chris Long, Virtual Chief Information Officer (vCIO) at ITS. He is a third-party consultant for clients and advises them on their technology strategy, ensuring it aligns with their business goals and needs.
We probed him about his extensive knowledge of the cloud and were able to discuss the following:
The importance of a smooth transition,

Ten tips for cloud migration for SMBs, and

Determining the success of your migration
Application of these pieces of information should help guarantee a successful cloud migration for your small to mid-sized business.
Why a Smooth Transition to the Cloud is Essential for SMBs
When moving to the cloud, a smooth transition is imperative to business continuity, cybersecurity, and success. This is true for all businesses, especially SMBs transitioning out of end-of-life (EOL) servers like Windows 2012.
Outdated software is unsupported, riddled with vulnerabilities, and prone to faults. Continuous use opens your business to many dangers. Crucial functions such as cybersecurity, data management, and productivity will surely take a hit, leaving your business insecure and inefficient.
Long added, "Sometimes, you're rolling one or two applications. But in a lot of cases, if it's a smaller shop, you're rolling their entire company into the cloud. [So] it has to be a success. There is not an in-between."
There is no room for error when moving an entire system to a virtual environment, as one slip-up may lead to a complete halt in your operations. And for an SMB such as yourself, hours of downtime could significantly impact production and the bottom line.
10 Tips for a Smooth Cloud Migration for SMBs
Now that you know of the importance of a seamless migration, here are ten proven tips to help guarantee it for your business:
1. Plan it thoroughly.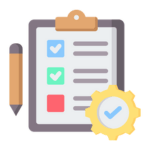 Thorough planning and preparation are the cornerstones of any successful project. Learn everything about the cloud, create a detailed roadmap, and set clear objectives. Inform your team members and involve key stakeholders. Drawing up a detailed plan helps ease other steps in the process.
2. Document every step.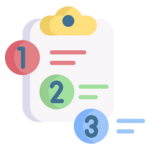 Chris Long highlighted the importance of documentation by saying, "Document everything. Step through it before you do it, and look for any problems. Every step will have a feel; every step will have a problem. You have to identify those and have a backup plan for every single one of them."
3. Define application prioritization.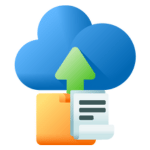 Application prioritization refers to the order in which applications are migrated to the cloud. You set the rules here, but our tip is to base it on complexity and dependency. Those of lesser importance are typically at the top of the list since they are at a lower risk. From there, migrate increasingly more complex or business-critical applications.
4. Implement security measures.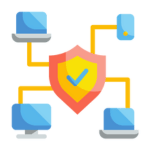 The cloud migration process can expose your business to different security risks, such as cyberattacks, human error, insider threats, contractual violations, etc. Protect your business by implementing robust security measures like data encryption, access controls, and continuous monitoring.
5. Execute proper tests.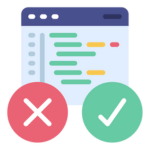 When it comes to the importance of testing, Long said, "A lot of our clients have homegrown or unique applications for their particular industry. There just isn't experience [in migrating] that, and you just have to test it to see how it goes."
Even with common software, running tests to ensure your cloud environment is stable before going live is necessary.
6. Prepare for downtime.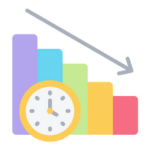 Schedule the migration during your off-hours when you can accommodate downtime and disruptions. It is also essential to inform team members and customers. Let them know when and how long the server will go offline to set their expectations and lessen frustrations.
7. Train your team members.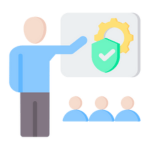 Your team will need additional training to navigate your new cloud environment properly and safely. Educate them on cloud infrastructure, automation, security, and compliance. Equipping them with the right skills and knowledge ensures maximum efficiency and productivity.
8. Choose a reliable provider.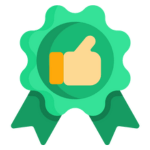 You won't have trouble finding a cloud service provider in today's market. However, finding the right one for your business might be challenging. When choosing a cloud service provider, you must exercise due diligence. Choose a provider that aligns with your specific needs and goals and fits your budget.
9. Maintain communications.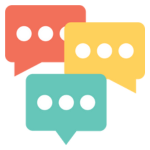 There should be constant and open communication between the parties involved throughout the process. Conversations on progress and delays should happen weekly or daily. Knowing what has been achieved and what is left to be done can help you plan accordingly and lead to positive progression.
10. Conduct a post-migration review.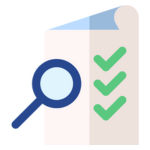 Long-term success in the cloud can only be achieved by making necessary adjustments and improvements based on performance, cost, security, and member feedback. You can leverage data analytics for your evaluations and reviews. Track and measure your KPIs (Key Performance Indicators) and other important metrics and turn them into actionable plans.
Ensure a Smooth Cloud Migration with an MSP
We have one final tip for you: consider working with an MSP. Let a team of technology experts take over the reins of your operation. They have all the necessary skills, knowledge, and experience to get the job done properly and securely. And while they're handling the tech, you can redirect your focus on doing more for your business, members, and customers.
ITS is an MSP with experience helping businesses with cloud migration. There are countless other MSPs who provide similar services, and you should choose one that's the best fit for your needs, even if it's not us.
You can learn more about our cloud computing services or schedule a meeting with one of our experts.
And if you want to know more about cloud migration, here are some related content from our Learning Center: