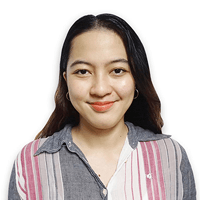 Should an MSP Manage My Microsoft Exchange Server?
Microsoft Exchange Server plays a significant role in the operations of your business. It acts as the central management system of your email, much like a postal service between you, your employees, and your clients. It sends, receives, and even stores email messages, enabling staff to store and share contact details, schedules, and tasks.
Can you imagine the damage your business will go through if a cybercriminal infiltrates your server? Personal Identifiable Information (PII), contract details, and sensitive data will fall into the wrong hands, landing you in a very messy corporate disaster.

That is why it's crucial to have your Microsoft Exchange Server adequately managed and protected. But the problem is that you already have many tasks to work on, and managing your server may not be on your priority list.
This is where a Managed Service Provider (MSP), such as Intelligent Technical Solutions (ITS), comes in. ITS has been helping hundreds of businesses better manage their servers by overseeing its complex areas while deploying suitable security measures.
In this article, we'll discuss why allowing your MSP to oversee your Microsoft Exchange Server might be the smartest option for you.
The Vulnerability of Exchange Servers
Just like any other computer program, Microsoft Exchange Server needs constant updates and system checks like:
Checking and testing the backup process

Reviewing data capacity
Doing so helps maintain its healthy state, which leads to sustained performance.
Mismanaging your server, however, can cause severe issues.
For example, not updating its operating system or security program can expose your server to cyber threats. System updates usually include a security patch of a recently discovered weakness in the program. So, if you don't update yours, that vulnerability remains, and hackers will take advantage of that.
In fact, in March 2021, over 30,000 businesses in the US were targeted in a zero-day exploit after refusing to update their system to the latest version of Microsoft Exchange Server. During the incident, hackers accessed thousands of email accounts and servers to gather valuable data. Worse, they even installed malware on the servers for continuous undetected administrative access.
Having your server managed by an MSP can help prevent this incident.
4 Reasons Your MSP Should Manage Your Microsoft Exchange Server
Allowing your MSP to manage your Microsoft Exchange Server could benefit your business beyond convenience. The following are what you can enjoy if you choose to let your MSP manage your server:
1. MSPs deploy better security measures.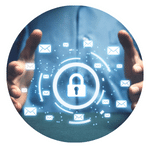 The Microsoft Exchange Server has its own defense measures against cyber threats. But wouldn't it be better if you could install more robust security measures?
Luckily, MSPs can do that. An experienced MSP should be able to deploy firewall and antivirus software on your server to keep most threats out.
For more robust protection, an MSP can also enforce multi-factor authentication (MFA) when users log in. This adds another layer of defense that most hackers won't be able to penetrate since it requires at least two verification methods before gaining access to the server.
MSPs can also implement a strict access management policy on your server to prevent an internal breach. This protocol limits your employees' access to files related to their work only. In this way, hackers who manage to access their accounts will only be able to open a limited number of files.
2. MSPs conduct proactive server checks.
Proactively checking your server plays a significant role in maintaining its health. Through this process, your MSP can help you identify your server's needs to run at its peak. It will also help detect problems in your security so you can work on them before hackers find them. This, in turn, results in less downtime and minimized risks.
3. MSPs perform system updates on your behalf.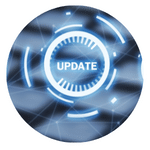 Performing system updates can be an absolute nightmare. The wait time, the forms needed to be filled out, and all other things involved in system checking can take a huge chunk of your precious time.
Allowing an MSP to manage your Microsoft Exchange Server takes this mammoth task away from your hands. Even better, the updates will be processed on time, which minimizes your risk of being hit by zero-day attacks.
Watch this video to have a deeper knowledge of what a zero-day attack is:
4. MSPs allow you to focus on your true role.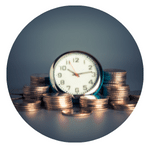 As mentioned earlier, self-managing your Microsoft Exchange Server takes up much of your time. Instead of working on your next project, you may find yourself tinkering on your server to fix what's been slowing down your operations.
But when you allow an MSP to manage and maintain your server, it will save you a significant amount of time. This means you can focus more on growing your business rather than working on your server.
Ready for a better-managed Microsoft Exchange Server?
Having to manage Microsoft Exchange Server on your own can be daunting. Not only is it stressful, but it also takes away your time from work. On the flip side, allowing an MSP to manage it can bring many benefits to your business. As a recap, an MSP can:
Deploy more robust security

Conduct proactive systems checks

Perform updates on your behalf

Allow you to perform your actual job and focus on growing your business
At ITS, we help businesses manage their technology by providing relevant solutions and guiding them to make smart decisions.
Are you looking into improving your business operations? Find out what other things an MSP can help you with.