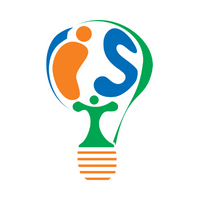 Best Collaboration Platforms to Keep Your Team Productive and Engaged
Connecting with colleagues and customers via the internet isn't a foreign concept for most of us. However, being forced into a remote work arrangement where daily communication and collaboration take place entirely online is uncharted territory for many. In this article, learn more about the best collaboration platforms to keep your team productive.
If your business hasn't already invested in the right platforms to support your remote workforce, it's high time to do so. Consider the following daily communication and collaboration platforms to help keep your distributed teams productive and engaged.
Microsoft Teams

Microsoft Teams is a unified communication and collaboration platform that allows users to chat, meet, call, and collaborate, all in one platform. It comes with audio and video call functions, content collaboration on Microsoft 365 applications (e.g., Word, PowerPoint, and Excel), and integrations with hundreds of other apps.
Its free version allows an unlimited number of people to use its chat and document collaboration functions. Meanwhile, up to 20 users can join an audio or video call, with that number increasing to 250 in the paid version. Microsoft Teams is a great alternative to Google Suite or Slack as an everyday communication platform.
| Pros | Cons |
| --- | --- |
| Has a free version | The free version supports only up to 20 participants in a call |
| Supports audio and video calls with screen sharing | Gallery view in a call shows only up to nine participants on a single screen |
| Supports meeting and group call recording (with captions and transcription features) | Adding members outside an organization can be a challenge |
| Has an inline message translation feature (which translates messages into the language specified in a user's settings) | |
| Easily integrates with other productivity and collaboration platforms | |
One of the best ways to encourage communication and increase engagement among your remote staff members is to have people participate in fun activities that are not related to work. For instance, Games for Teams is a collection of quick online games you can play together in a separate Teams channel. But if you or your team prefer more interactive games, like charades or role-playing games, you can instead schedule a time to play over a video call.
Google Meet

Google Meet is a video communicating service designed primarily for business and office use, enabling colleagues to chat over video and text. It's included in G Suite, G Suite Essentials, and G Suite for Education. Google Meet meetings are encrypted and protected by an array of anti-call hijacking measures.
| Pros | Cons |
| --- | --- |
| Has a free version | The free version doesn't support call recording |
| Fully integrated with G Suite | Mac users may encounter more challenges in hosting Google Meet calls |
| The free version supports up to 100 participants in a video call | |
| Has screen sharing feature | |
| Gallery view shows up to 16 participants on a single screen | |
| Meetings are encrypted | |
| Lets participants join meetings even without Wi-Fi or data through unique dial-in phone numbers | |
You can liven up your Google Meet virtual meetings with Snap Camera, which is an app that brings the filters and effects from Snapchat to macOS and Windows 10 devices. Simply download and open the app before starting a call on Google Meet, then follow these steps to use Snap Camera with Google Meet.
Slack

Slack is a business communication software that lets users organize conversations in dedicated channels and group chats, share files, and automate routine tasks (e.g., asking for feedback or posting daily reminders) using workflows and bots. It also supports audio and video calls for up to 15 people.
| Pros | Cons |
| --- | --- |
| The free version includes audio and video calls | The free version has a message history limit of 10,000 messages |
| Has screen sharing and annotation features | Free and paid versions support only up to 15 participants in group video calls |
| Supports group chat in calls (limited characters per message) | Call quality tends to diminish with more people on the call |
| Integrates with other popular meeting platforms to host meetings | Does not support scheduling |
| | Does not support call recording |
What's great about Slack is that it lets you integrate industry-leading software, like Microsoft 365 and G Suite apps, and custom programs right into the platform. Your entire team can join video calls, manage calendars, collaborate on files, and answer surveys and polls without switching platforms. Not only that, but you can engage with your customers directly from Slack as well.
Zoom

Zoom is perhaps the most popular video conferencing service today, thanks to its easy setup, high-quality videos, and large meeting capacity. Many business and personal users favor this platform for video and audio conferencing, chat, and webinars. What's more, users are partial to its gallery view that features up to 25 participants on each screen.
Initially criticized for its security issues and vulnerabilities, Zoom has since launched 100 new features to improve its service. These measures include default passwords on all meetings and improved encryption.
| Pros | Cons |
| --- | --- |
| The free version supports up to 100 participants per call | The free version has a call limit of 40 minutes |
| Gallery view shows up to 25 participants on a single screen | Was heavily criticized for security issues but has rolled several fixes to address these |
| Video customization capabilities, namely beauty filters, and virtual backgrounds | |
| Has chat, raise hand, and polling functions | |
| Supports sharing multiple screens | |
| Supports call recording | |
One of the most notable features of Zoom is it lets users display an image or video as their background during a meeting. So, for each upcoming virtual meeting, pick background themes and let employees come up with their creative takes on them. These are great conversation starters that easily warm people up for the discussions ahead.
Cisco Webex

Cisco Webex is an excellent choice for organizations that need both a video conferencing and a collaboration solution. With Webex, users get two services: Webex Meetings and Webex Teams. Webex Meetings is a video conferencing and online meeting software that can host calls with up to 100 participants. Additionally, it offers all the essential virtual meeting features such as Screen sharing and recording.
Meanwhile, Webex Teams is a separate platform where users can collaborate with one another. Employees can send private messages, make video calls, host group video meetings, share files, and discuss ideas via the app's whiteboard tools.
| Pros | Cons |
| --- | --- |
| One of the more secured and well-rounded video communication tools | Customer support is limited for the free and starter versions |
| The free version supports up to 100 participants in a video call | Advanced calling features can be challenging to implement |
| Gallery view supports up to 25 participants on one screen | Paid versions are quite expensive |
| No time limit on video conferencing | |
| Support external multimedia sharing during meetings | |
| Has chat, note-taking, raise hand, and polling functions | |
| Supports call recording | |
Webex Meeting also has a whiteboard feature that lets you enhance your meeting presentations with visuals you can change in real-time. You and your remote teams can use this feature to share and discuss your ideas more creatively during meetings, and you can even use it to play Pictionary.
Need More Help Being Productive?
Experience optimum productivity no matter where your employees may be with the help of Intelligent Technical Solutions. We can ensure that your business fully leverages the benefits of current and emerging technology solutions. Call us today for a FREE IT assessment.
Further reading:
7 Tips for Improving Your Video Conferencing Experience
6 Ways Technology Increases Productivity