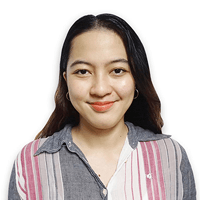 Microsoft Intune vs. VMWare Workspace ONE: Which is Better?
Network perimeters are slowly dissolving with the advent of remote work. Now more than ever, employees are encouraged to use their personal devices following a Bring-Your-Own-Device (BYOD) culture in their companies. But while the BYOD policy has its own advantages, it presents many issues in cybersecurity–one of which is having additional endpoints that are potential entryways for hackers to attack.
For this reason, you will need to find new ways to securely manage your team's devices wherever they may be working from. Fortunately, a lot of systems that assist organizations in having a central database or home base wherein company data is accessible to authorized employees only and is controllable by administrators to ensure safety are now within reach.
These are called Mobile Device Management (MDM) solutions.
MDM deals with integrating and managing mobile devices, such as laptops and other types of handhelds, corporate data segregation, email security, device security for corporate documents, and corporate policy enforcement. Through an MDM tool, you can help keep your business data protected and guarantee that your company retains control over confidential information.
Given the benefit that MDM software has to one's business, choosing which one to use would not be easy. This article is meant to help you with that decision.
At ITS, we help hundreds of businesses make smart decisions about their technology. In this article, we will discuss two leading third-party products that implement mobile management and all you need to know about them, including the following:
Brief description of the service

Best Features

Target users

Cost

Considerations
Between the Microsoft Intune and VMWare Workspace, which best applies to your company?
Best Features & Considerations
When it comes to controlling corporate devices, Microsoft Intune and VMWare Workspace are almost identical, but these two offer unique characteristics that set them apart from one another. Here we list their best features, how they can benefit your business, and the cost of the subscription.
To be fair, we've also included some considerations when choosing any of the two software.
Microsoft Intune

A cloud-based MDM and MAM system, Microsoft Intune is a component of the Microsoft Enterprise Mobility + Security Suite (EMS). It can be used by a variety of industries, including the government, corporations, small businesses, and schools. By using Intune, your business can:
Control applications with specific restrictions

and keep an eye on how devices are used. Bluetooth and other devices,

VPN connections

, and

update installations

are some of the features that Intune can regulate.

Configure settings and policies to access data and networks while

allowing BYOD use

.

You can apply settings that meet the needs of your business by generating configuration profiles for your devices.

Limit user access.

You may safeguard the company's data while maintaining the privacy of the owner's personal information.

Install and authenticate apps on hardware

, both mobile and on-premises.

Make sure that all hardware and software comply with the security guidelines

set forth by your firm.

Who can use Microsoft Intune?
The type of operating system that your team members use will not be a problem since Microsoft Intune supports Windows, Android devices, iOS/iPad OS, and mac OS. But although Intune works for all devices with corporate files, it is particularly useful for BYOD because it enables the corporation to restrict the device's access to particular data.
Cost:
Intune can be purchased separately for $8 per user for the user and device subscription or as part of other Microsoft licenses, including Microsoft365, Azure AD (Azure Active Directory), and Azure Information Protection.
Considerations:
Onboarding may be the main consideration when implementing Microsoft Intune. Users mention its lack of a solid onboarding process, as well as authentication. To add, its flexibility and customer service may also be a problem.
VMware Workspace ONE

VMware Workspace ONE enables users and administrators to manage applications on any device of US-based government organizations and other private corporations from huge down to small and medium-sized businesses. It combines access control, application management, and unified endpoint management into a single platform.
Here are some key functions of VMWare Workspace ONE:
AirWatch in Workspace ONE can be used to verify compliance before granting access to devices

For access to applications that hold sensitive information, enable biometric and

multi-factor authentication

Use the Workspace ONE email app to send files to other file-sharing providers
With the integration of Horizon, you may gain access to information about mobile devices, actual and virtual desktops, and apps in a single, centralized area
Install, update, and uninstall software packages automatically

Who can use VMWare Workspace ONE?
Similar to Microsoft Intune, any computer operating system, including Windows, iOS, and macOS, can be used with it. Workspace ONE can be deployed on-site as well. It should enable the setting of access policies for Office 365 applications using Azure AD if it is coupled with Microsoft devices.
And while it may seem complicated at first encounter, Workspace ONE is a self-service application. The Workspace ONE Intelligent Hub, which is incredibly user-friendly, contains all the applications your company will need.

Cost:
Workspace ONE is available for $3.78 per device or $6.52 per user for the standard version. At the same time, the advanced version is priced at $6 per device or $10.90 per user, and the enterprise edition for $10 per device or $15 per user.

Considerations:
You may need to pay more attention to patching and updating your devices as Workspace ONE seems to need a lot of improvement in this area. Your business could also suffer from the lack of a comprehensive onboarding process, same with Intune.
Ready to Choose Your MDM Software?
At a glance, Microsoft Intune may have the home-field advantage since many businesses already subscribe to other Microsoft licenses. Still, Workspace ONE does have several unique features that match Intune. As a recap, here is a brief distinction of their key features:
Microsoft Intune

VMWare Workspace ONE

Control devices and applications with

specific

restrictions

Verify compliance before granting access to devices

Configure settings and policies to access data and networks while allowing BYOD use

Enable biometric and multi-factor authentication

Limit user access

Send files to other file-sharing providers

Install and authenticate apps on hardware

Gain access to information about various devices in a single, centralized area

Make sure that all hardware and software

comply

with the security guidelines

Install, update, and uninstall software packages automatically
In the end, however, your company's individual demands and resources should determine which of the two is more appropriate for your business.
Here at ITS, we know that both MDM tools provide sufficient support for clients. But in order to make a decision, you may need help assessing your network environment to find out where your business currently stands. Schedule a meeting with us today for a free network assessment.