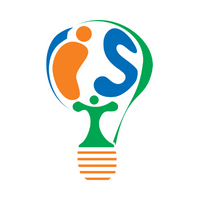 How to Succeed with Microsoft Teams?
The best businesses are those that allow workers to access tools needed to collaborate and work together with ease. Learn more on how your business can succeed using Microsoft Teams.
There are more collaborative work tools than ever, and they are becoming more commonplace as many businesses shift to a mobile workforce. However, few services can offer the integration and depth to your workplace as Windows and Microsoft Teams can.
Adding Microsoft Teams with Office 365 gives a workplace the access and tools needed to succeed together across any department.
More than Instant Messaging
Microsoft Teams with Office 365 is so much more than an instant messaging system or an online meeting platform. It takes all the familiarity of all parts of the office workspace and creates a digital environment that mimics what participants are used to. This can help to optimize workplace flow by creating a similar feel to working in person that other services are not able to offer.

The tools offered by teams are there to help eliminate unnecessary distractions that people face when working on their own. As a team leader of a meeting, you are able to set roles as to who is in control. This can give control to the person leading the meeting to keep their pace and focus by muting participants, strategically involving important parties, and controlling elements of the meeting that are specific to them.
Planning a Meeting
As you plan for your meeting you can utilize chat tools to create an agenda, provide documents beforehand for people to look over, and link to other related information.
No more shuffling around papers trying to stay on topic, or jumping around between emails and files trying to stay together. Everything is organized in one easy, and convenient place through convenient file sharing.
Running a meeting
During the meeting itself, the leader has another handful of tools at their disposal to help their team succeed.
Blur the background of the video to eliminate background distractions like your lovable pet creating chaos on your kitchen table, or the constant stream of foot traffic through the window of an internet cafe.
Use live captions as a means to include more team members with different hearing and communication needs. It also offers another way for everyone to follow along and stay focused on what's most important.
Working Together
Of course, the main reason to use an office collaboration tool is for participants to efficiently work together. Teams offer something for each part of the office from the CEO to HR to sales.
You can stay in constant contact with people across several different departments through file sharing and screen sharing, as well as live chat functions. Or, you could work through documents with participants in different departments in real-time, no matter where you are. These features make it easier than ever to have a successful online work experience.
Having the right software can give you access to the tools necessary to help your office succeed. Microsoft Teams and Office 365 work together to offer essential mobile capabilities. The collaborative integration tools and focus on inclusivity make it the solution for the modern office. Talk with your IT department or MSP about how to effectively set up and operate teams to utilize its functions in the best possible way.
There is no end to how Teams can help your office succeed. The only limitation is how effectively you choose to use it. Contact us today to help you maximize what Microsoft Teams and Office 365 can offer.