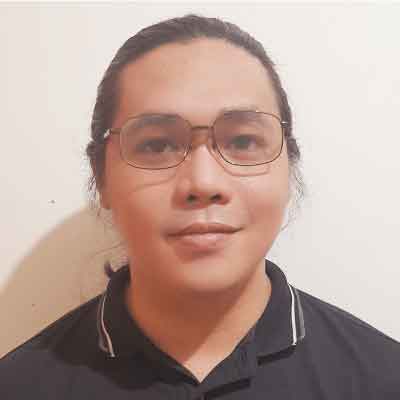 Best Practices to Keep Software Updated for Your Business
We've all done it; getting a notice to update software then clicking that button that says 'remind me later.' The problem is when we do it in an office setting, that could lead to some serious issues down the line. Many of us learned that the hard way.
The fact that you're reading this article means you already know how important patch management is to keeping your business operations secure and running smoothly. But how can you be more proactive when it comes to updating your devices?
At ITS, we've helped businesses keep their technology up-to-date with a rigorous patch policy. In this article, we'll help you understand how to streamline your updating processes by discussing the following:
What are the Best Practices for Effective Patch Management?

How MSPs Help with Proactive Patch Management
What are the Best Practices for Effective Patch Management?
Patch management is one of the basics of good cyber hygiene. Not only does it help patch holes in your defenses, but it can also fix issues to keep your apps running smoothly. If you need to implement a patch policy for your business, check out some of the best practices below:
Make an Inventory
Create a comprehensive list of all software and hardware within your environment. Once you have that, you can better identify vulnerabilities within your network, which allows you to determine which patches matter most.
Assign Risk Levels
Identifying which systems are more vulnerable to attack will enable you to prioritize high-risk systems. Applying patches to the wrong systems not only wastes time it also leaves you exposed to threats.
Consolidate Software Versions
Try to keep your team on a single version of the software you're using. Preferably, you're all on the latest version. For example, if people in your team are still using Windows 8 while others are on Windows 11, you might want to upgrade everyone to the latest version. The more versions of a piece of software you use, the higher the risk of exposure.
Patch Frequently
Cybercriminals rely on businesses' inability to patch their systems quickly. If you don't install patches regularly and frequently, you could be exposing yourself to a risk that can easily be avoided with a quick update.
Test when Possible
Test a patch when it comes out, when possible. While patches are meant to fix software issues, in rare instances, parts of your system can break because of it. Try to run it through a brief test on a separate machine before rolling it out for the entire network. That helps ensure business-critical software isn't affected by a faulty patch.
Leverage on IT Experts
Whether you have an internal IT department or an MSP, tapping on their expertise will help ensure your patch management policies go smoothly. A reliable IT team should be aware of new vulnerabilities and patches shortly after the information is released.
How MSPs Help with Proactive Patch Management
Patching your systems can be overwhelming for many small businesses. That's because there's simply so much software to keep tabs on.
"There's a lot of different software you need to patch," said Peter Swarowski, Director of Operations at Intelligent Technical Solutions. According to him, commonly used third-party applications like browsers, email viewers, and PDF viewers all present a risk to organizations. That's because each piece of software can have vulnerabilities that need to be addressed with an update.
Unfortunately, having to keep up with all those patches can be a tall order. "There's that risk of people just saying: 'I don't like to deal with change, and I don't want things to break, so I'm just never going to patch,'" Swarowski said. "Now, that's going to leave known vulnerabilities present on their systems, which puts them at a much higher risk," he added.
Thankfully, MSPs are up to the task of helping businesses manage the upkeep of their technology. Check out below how managed services can help make patch management more proactive.
The Test Patches Before Installing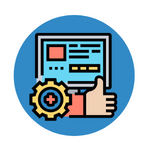 Testing patches before rolling them out is ideal to ensure they don't break parts of your system. "There are instances where going on a new patch can introduce issues where something is working fine. Then you update to the latest one, and now it's having an issue," shared Swarowski.
"So for us, when patches come out, we try to run through some testing to see if there are any issues. And then we install approved patches that go through those rings of approval," he detailed.
They Work to Minimize Disruption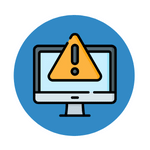 Many MSPs offer 24/7 support. Leveraging on that means you can ask your provider to schedule patches overnight to minimize disruption. That will mean that you would need to leave company computers on through the night so the proactive team can install the updates.
According to Swarowski, if a client is concerned about power consumption costs during this process, there is a way to minimize the impact of that, too. "If they have the functionality called Wake-on-LAN on their power settings, they can set their computers to sleep. But, it will allow us to issue a command to wake the computer up if there's important maintenance or something that needs to be done," he said.
However, overnight patches aren't always an option. Some businesses operate around the clock. For those clients, Swarowski said that they always try to find a balance. They won't reboot the system after installing a patch, but they will send a pop-up to remind users that they will need to reboot their device so the updates can take effect.
"They can snooze [the pop up] for two hours. Hopefully, they can finish what they're working on, find time to reboot, and then they're good to go," Swarowski said. He warned, however, that you should not ignore the reminder for too long. As per their policy, they will have to reboot your device within 24 hours of installing the update. That helps ensure that the patch will work as planned.
They are Always Up-to-Date on the Latest Vulnerabilities and Patches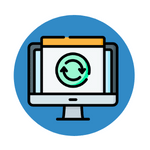 MSPs leverage on a team of IT experts from a wide range of fields, including cybersecurity. They can tap into a threat intelligence network that allows them to get a jump on the latest threats and fixes as soon as the information comes out. That means when threats like zero-day attacks pop up, they get the information earlier than most, allowing them to warn their clients and possibly prevent incidents.
Want to Keep Your Software Up-to-date?
Patch management can help protect your network and keep your business operations running smoothly. However, it can cause potential downtime or leave you exposed to known vulnerabilities if not done well. Leveraging a reliable IT team or MSP is the best way to avoid potential issues and keep all your software updated to its latest versions.
At ITS, we help our clients stay on top of their patch management processes. If you want to learn more about how we can help you, check out our article on the 4 Ways Proactive IT Maintenance Saves You Money.