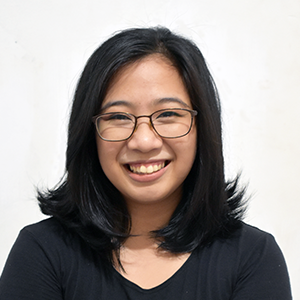 What Is a BYOD Policy? (Plus Questions to Ask Before Implementing It)
Are you considering buying multiple workstations for employees? Then you'll want to know that you can save costs by considering a bring your own device (BYOD) policy.
As a managed IT service provider, Intelligent Technical Solutions (ITS) knows how important it is to get the best deal when you buy your equipment. We've sifted through our client's questions and the following are the most common questions that we've gathered about BYOD:
What is BYOD?

What is a BYOD policy?

Which businesses best fit a BYOD setup?

Do you need a BYOD policy?
By the end of the article, you'll be able to tell if you'll need a BYOD policy for your business and know what you need to prepare for a BYOD setup.
What Is BYOD?

BYOD stands for Bring Your Own Device. It's the practice of allowing employees to use their electronics instead of requiring them to use company-provided equipment. Devices can range from smartphones, personal computers, or tablets, depending on the employee's needs.
This immediately saves the company money—after all, you will no longer have to purchase workstations for your staff. It also limits the learning curve for new employees since they won't need to familiarize themselves with new equipment.
However, BYOD also comes with more security risks. Allowing multiple devices to access your information is a breach waiting to happen. You need to have sufficient security measures in place to protect company information.
What Is a BYOD policy?

A BYOD policy consists of guidelines dictating what your employees can do when it comes to BYOD. Remember BYOD is a delicate balancing act of accessibility to work files, company security, and employee privacy.
Companies have three main devices with a BYOD set up: personal computers, tablets, and smartphones.
If you consider allowing employees to use their own devices, you need to have a BYOD policy. In making guidelines, you can anticipate potential problems.
Before implementing BYOD in your company, hammer out the following details in your BYOD policy:
1) Who will manage the back-end of your BYOD?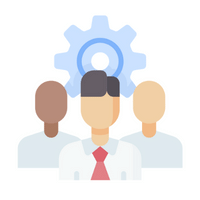 Giving employees access to company files is not as easy as you would think. You need to have a repository of all devices that can access work files, plus be on the lookout for tech problems. There also needs to be a dedicated person (or team) on standby in case of security threats.
The best way to improve a process is to give someone ownership of the process. Decide who this person (or people) will be before rolling out a BYOD policy.
2) What specific requirements of devices should your employees use?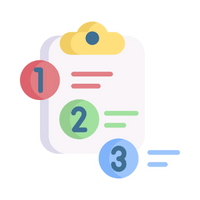 This is another question you need to answer before implementing BYOD. You should be very clear about what kind of devices and specs are allowed on the company network.
Perhaps you only want your employees to use workstations with top-of-the-line specs. Or, maybe there needs to be a minimum OS for security concerns.
Clarify what you're not willing to compromise on, then make sure that all employees are aware of these minimum standards.
3) What programs and configurations are needed?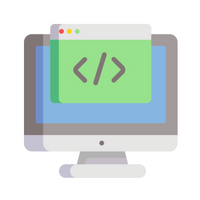 Not all devices will be the same, making it a headache for IT to troubleshoot in offices with BYOD policies.
Identify the standard programs and the correct configurations for the most common devices, as this will help in future technical issues. Onboarding and offboarding will also be easier if there are standard programs.
Also, when choosing the standard programs, make sure you know which programs are necessary for your employee to have. Do you have any in-house communication programs or any virtual desktops they need access to?
4) How will you onboard and offboard employees?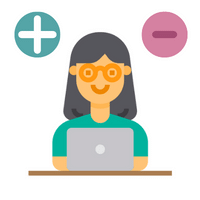 You need to identify how to onboard and offboard employee devices. A step-by-step guide should be in place—it will save you a lot of headaches down the line.
You should also test out this step-by-step guide before finalizing it. Try to look at it from the perspective of new employees. Will a new technician be able to follow it correctly? Will a new staff member have all the tools they need? Adjust the guide accordingly.
What Businesses Benefit from BYOD?
Not all services fit all companies, as each company has its own processes. The businesses that get the most from BYOD fit the following characteristics:
Businesses looking for cost-effective ways to manage their employees
The biggest benefit of BYOD is cost savings. You don't need to worry about buying equipment, as your workers will bring what they have.
Businesses with remote workers
If you have employees around the world, it will take a lot of resources to obtain the equipment from your company. By implementing BYOD, you get to bypass that problem.
Businesses with strong IT support
Having a strong IT department is necessary for implementing BYOD. You can take advantage of your technician's expertise in setting up BYOD. Strong IT support also includes having the correct tools to manage the devices and a robust internet connection.
What Businesses Don't Benefit from BYOD?

If you possess the following characteristics, it's unlikely that you need a BYOD policy.
Businesses that have an ample supply of workstations for their employees
If you already have enough workstations for your employees, there's no need to shift to a BYOD setup (unless you're changing the entire office workflow).
Businesses without remote employees
Having all employees on-site is a sign your business is not the best fit for BYOD. Technically, you can still implement a BYOD policy for your company, but it's not as necessary.
Businesses that don't have a strong IT department
Remember that BYOD isn't easy to manage, and you need to have ample staff to keep track of everything. If your business doesn't have people who can handle managing these devices, then push back the implementation of BYOD.
Ready to Implement BYOD in Your Company?

BYOD allows your employees the freedom to use their electronics instead of being limited by company equipment. It also allows you to unburden yourself from the cost of buying equipment for your employees.
A strong BYOD policy is also necessary before approving employees for BYOD.
You should ask yourself these questions when preparing your BYOD policy:
Do you have people to manage the devices?

What are the specific device requirements?

What programs are needed?

How will you onboard and offboard employees?
Also, not all companies need to implement BYOD. At Intelligent Technical Solutions, we've noticed that some clients are better off having company-procured workstations.
However, the companies that usually need a BYOD policy have remote employees, a strong IT department to support all these devices, and are looking for ways to cut down costs on equipment.
If you think you need to implement BYOD, there is also another prerequisite you should know about: mobile device management. Read "Mobile Device Management: What Is MDM and Who Needs It?" to continue your research about implementing BYOD in your company.