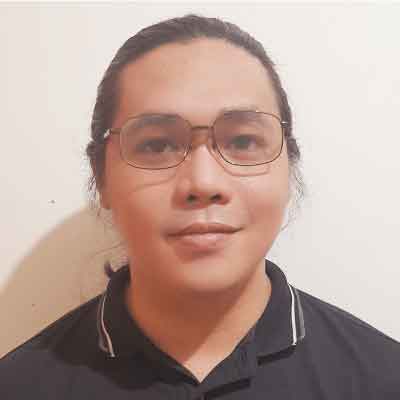 Huntress or Microsoft Defender for Endpoint, Which Works Best?
Microsoft Defender for Endpoint or Huntress?
It's only natural that you would want the best endpoint protection in the market for your business. After all, securing your network in today's current landscape requires your security tools to do a lot of heavy lifting.
If you're already on a Microsoft ecosystem, you most likely have already taken a look at Microsoft Defender for Endpoint. It's one of the more robust options available, and you're probably already convinced that it's the best for you.
But, what if your managed service provider (MSP) suggests you take a look at another security option like Huntress? Will you go against the expert's advice or stick to your guns? Which one will you choose?
The suggestion might feel like it came out of left field. But there's a reason your MSP is suggesting you take a look at Huntress, and it's not for the reasons you might be thinking. Microsoft Defender for Endpoint is, after all, a robust security system.
At ITS, we've helped hundreds of clients manage their cybersecurity systems. From our experience, getting the best out of Microsoft Defender for Endpoint means adding extra layers of security like Huntress. It shouldn't be an either/or scenario. Combining the two systems allows them to complement each other, which helps you cover more bases. Because when it comes to cybersecurity, there's no single solution for everything.
To help you get a better picture of what we mean, we'll discuss the following topics:
What is Microsoft Defender for Endpoint?

What are the Benefits of Microsoft Defender for Endpoint?

What is Huntress?

What are the Benefits of Huntress?

Why Should You Use Both Huntress and Microsoft Defender for Endpoint?
What is Microsoft Defender for Endpoint?
Microsoft Defender for Endpoint, formerly known as Microsoft Defender Advanced Threat Protection (ATP), is a robust post-breach solution that provides automated endpoint detection and response (EDR).
It can automatically remediate advanced attacks on your devices and investigate the scope and potential impact of each threat. The solution also provides reports of the various threats to your machines, enabling you to mitigate and remove them using advanced automated tools.
What are the Benefits of Microsoft Defender for Endpoint?
Microsoft Defender for Endpoint shouldn't be confused with Microsoft Defender Antivirus (AV). It's a post-breach solution for when threats get past your security defenses. It offers a wide range of advanced features designed to help you monitor your network and detect and resolve potential threats. It's a vital aspect of the zero-trust networking model that works on the assumption that no security solution is impenetrable.
Take a look below at some of the benefits it can offer your business:
Native Integration with Microsoft Products
Defender for Endpoint is deeply integrated with the Microsoft ecosystem. That means it works seamlessly with Microsoft 365 and Defender AV, one of the top antivirus software available in the market.
Threat and Vulnerability Management
It has visibility of all the software on a given device as well as insights into changes such as patches, installations, and uninstallations. That detailed list can help you find vulnerable software installed on your devices and map Common Vulnerabilities and Exposures (CVE).
Attack Surface Reduction
You can place certain controls on Defender for Endpoint, which can help minimize areas where cyber threats can attack your defenses. For example, you could set certain limits where an application won't run unless it's marked as trusted.
Endpoint Detection and Response
Defender for Endpoint can detect attacks in almost real-time and alert key personnel, providing you with a vital resource during an attack -- time. It's also capable of advanced hunting, a query-based threat-hunting tool that allows you to find breaches proactively. Its EDR functionality is also supported by all major platforms like Windows, Mac, Linux, and more.
Huntress is an advanced threat detection solution that helps businesses accelerate their response to constantly evolving security challenges. It can track, isolate and remediate malicious activity that many other tools miss. The tool can capture suspicious activity automatically and send the data to the cloud to be analyzed for potential threats.
Huntress also has an automated engine that performs an initial analysis of the data. It can then escalate the alert for review by a real person, who will then be provided with the information and context necessary to determine the classification and severity of the threat.
What are the Benefits of Huntress?
Huntress offers advanced threat prevention and detection. Just like Defender for Endpoint, it can detect malicious software that has breached your main defenses, such as firewalls and antivirus software. However, while it offers similar benefits, it also has some unique features as well. Check out some of the benefits of Huntress:
Goes Beyond Automated Hunting
One of the unique benefits of Huntress is that it goes beyond automated threat hunting. It has a unique escalation process that empowers your team to make educated decisions. It does that by providing the necessary information and context to alerts. It's useful as some automated tools might mistake legitimate patches for third-party threats. That could cause unnecessary downtime.
External Recon
It allows you to highlight external attack surfaces and expose vulnerable entry points, which enables you to strengthen your defenses. The tool can monitor for potential exposures caused by open ports connected to remote desktop services, shadow IT, and more.
Persistent Footholds
Huntress is a great tool for finding malicious software hiding in plain sight. Some cybercriminals might breach your defenses and establish quiet footholds to bide their time before their next move. Huntress can detect persistence mechanisms like those to identify and eliminate them.
Why Using Both Huntress and Microsoft Defender Makes Sense for Cybersecurity?
In order to provide the best security for your business, you need to understand that there's no single solution that can do it. You need to introduce layers of security that complement each other. Huntress enables you to maximize the value of Microsoft Defender, allowing you to strengthen the frontlines of your security system.
The more layers you have, the fewer chances attackers have at getting what they want from your business.
Ready to Discuss Defender for Endpoint and Huntress?

Cybercriminals are always looking for moments where you let your guard down before they strike. Making sure you have multiple layers of security like Defender for Endpoint and Huntress is vital to covering all your bases and keeping your network safe from potential attacks.
Huntress is a security program we offer our clients at ITS. It has allowed us to add more layers of security to help protect our clients better.
Want to learn more about Huntress or Defender for Endpoint? Schedule a meeting with us to find out how they can benefit your business.