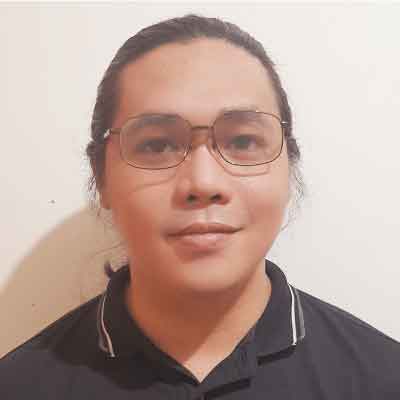 How to Set Up a Secure BYOD Policy on a Windows Environment
Bring your own device (BYOD) models are nothing new. In fact, as far back as 2011, the percentage of organizations that used them was already at 63%. That number has only continued to rise post-pandemic. Considering just how many organizations allow personal devices in some way in corporate networks, it's not hard to imagine how prevalent it is. It's a hit with companies for a reason.
The BYOD model is highly convenient. It allows your team to be mobile and flexible. A major boon for small to midsize businesses (SMBs). Not to mention, it boosts productivity. Companies actually gain an extra 240 hours of work per year from employees due to mobile working. That is equivalent to around $5,000 of extra work per employee, or about six additional working weeks.
That all might seem too good to be true. And it is. That's because BYOD has one glaring caveat – security. As convenient as it is for your team to access company data from anywhere, it also makes it easier for hackers to do the same. It could open up your network to cyber threats that could override any advantages it brings.
On the other hand, just because there are risks involved, it doesn't mean you should pass up on the benefits of BYOD. It can be done securely with the right tools and policies.
At ITS, we are a cybersecurity-focused managed service provider that has helped hundreds of businesses secure their networks and devices. We also have a global presence and have been practicing BYOD for over 10 years. In this article, we'll share why a secure BYOD policy is important and how to implement one in a Microsoft environment.
Why a Secure BYOD Policy is Important

Letting your team access your company data on unregulated personal devices is a recipe for disaster. It's like giving everyone a copy of the keys to the office and trusting everyone will be responsible and not make any mistakes. We're not saying your team is irresponsible, but it's unlikely everyone will take security as seriously as you do. Most people won't have your network security on the top of their minds. And all it takes is that one misstep.
With that in mind, you might want to avoid that risk altogether by forbidding your team from using personal devices in the office. Unfortunately, that might not work as well as you think. According to Kyle Ramirez, a former ITS Sales Engineer, "You can't always assume that users will follow your company policies."
In fact, a Microsoft report found that two out of three employees will use their personal devices at work, regardless if it's forbidden. That could potentially be even more dangerous because it turns into a security gap that's actively hiding from you.
A secure BYOD policy can help you regulate who can access sensitive data. In addition, it gives you visibility on who's trying to access what.
"[it] primarily helps you to enforce your data privacy policies and data use policies," Ramirez said. "It gives you flexibility while enforcing more security, but also, still allowing it to be convenient. So you're kind of mixing the best of both worlds and finding a balance between security and convenience," he added.
How to Implement a Secure BYOD Policy in a Windows Environment
Creating a secure BYOD policy can be daunting. With the myriad apps and security features offered by Windows, it can be difficult to know where to start. Don't fret. Check out below how you can protect your Windows environment from threats posed by BYOD:
Implementing Security Across Devices, Cloud, and On-Premises Apps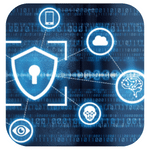 Your first step should be implementing identity management in Azure Active Directory (Azure AD). It has a Single Sign On (SSO) feature that lets you manage authentication across devices, cloud apps, and on-premises apps. Once enabled, your employees can safely access resources in real-time on any device, including confidential or sensitive work documents.
Now, to add another layer of security, you might want to consider enabling multi-factor authentication (MFA) with Azure AD Conditional Access. "Conditional access would help you set conditions that are required to access resources," said Ramirez. These tools work together to reauthenticate high-risk users so you can secure your network.
Implementing Security Across Devices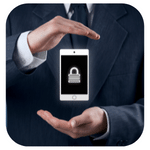 Deploying Microsoft Intune allows you to manage both company-owned and employee-owned devices from the cloud. That will give you the capability to manage across devices (laptop, tablet, smartphone) and operating systems (iOS, Windows, Android). Once your Intune subscription is set up, you can then add users, assign licenses, deploy and protect apps, and set up device enrollment.
If you have Microsoft 365 business premium, it will include Azure AD premium and Microsoft Intune. That means you can set up a BYOD policy that utilizes both to maximize security.
In addition, you can strengthen device security by deploying Windows Hello for Business for users on Windows 10 PCs. It will replace passwords with strong two-factor authentication. That consists of a user credential that is tied to a device and uses a biometric or PIN.
Implementing Security Across the Cloud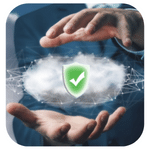 Adding another layer to your security is the Microsoft Defender for Cloud Apps. The app gives you visibility and control over the cloud apps that your employees are using. In addition, it can also help you manage and limit cloud app access using factors like user identity, device health, and physical location.
Implementing Security Across Email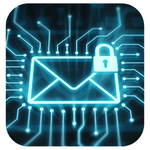 Sending and receiving email is a weak spot for IT security. That's because phishing scams are some of the most prevalent methods used by cybercriminals. You can secure this by deploying Azure Information Protection. It allows you to classify and protect data based on how sensitive it is. In addition, you can track activities on shared data and revoke user access if necessary.
Another thing you can do to protect your email is to add anti-phishing protections via the Office 365 Advanced Threat Protection (ATP). While anti-phishing protections don't always work 100% of the time, it adds an extra layer of security that could reduce the number of incidents.
Implement Security Across Data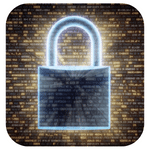 Using Microsoft BitLocker Drive Encryption technology can help you protect your data. It prevents others from accessing your disk drives and flash drives without authorization, even if they're lost or stolen. According to Ramirez, however, "BitLocker encryption is a little more aggressive" compared to the other solutions shared in this article. But that depends on the level of security you need for your data.
You can also consider implementing Windows Information Protection designed to help protect against data leaks. It can help you do the following:
Help protect data locally and on removable storage.

Offer a common experience across all Windows 10 devices.

Restrict copy-and-paste functions.

Help prevent unauthorized apps from accessing business data.

Discriminate between corporate and personal data on the device so it can be wiped if necessary.

Seamlessly interoperate Windows Information Protection into the platform and all apps without needing to switch modes.
Ready to implement a Secure BYOD Policy on Your Windows Environment?
Creating a secure BYOD policy can be a tall order. Thankfully, if you're in a Windows environment, you have a wide range of tools and features available that can help. With tools like Azure AD, Conditional Access, and Microsoft Intune, your team can access your data safely from anywhere and on any device. That will allow you to take full advantage of the benefits of BYOD while still protecting your network.
At ITS, we are dedicated to helping businesses find solutions to their tech problems, like how to secure their BYOD policy. Learn more about the risks involved in unregulated BYOD. Read our article entitled: 6 Biggest Risks for Bring your own Device Data Leaks.