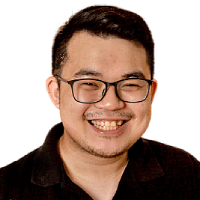 What is Onboarding? [Video]
So you've recently purchased Managed IT Services, but you're not sure what to expect? This video will give you a rundown on what to expect in the first three months after your purchase.
---
After watching this video, you'll be able to:
Understand what is the ITS onboarding process
Learn what is on the onboarding meeting
Identify what are the phases of the onboarding meeting
Once you've signed your agreement with Intelligent Technical Solutions, service and support start straight away, however, the onboarding process may take up to 90 days.
The ITS Onboarding process triggers the start of a relationship with ITS. The first 90 days are where we set expectations between you and your team and ITS. This is the period where we inform you about processes such as how to file a ticket, or how to escalate urgent issues.
In case you are coming from a previous Managed Services Provider, the handoff meeting with the previous provider happens in this 90-day transition. Data collection, discussion of best practices for tools and processes also occur during this period.
What is the Onboarding Meeting?
Onboarding meeting in the introduction meeting with the Service Team. The decision-makers at your company meet with the ITS team to set expectations and discuss business points of view, discuss problems and pain points that need to be resolved.
Central Staff and Essential Team Members from your company will discuss with the ITS Team composed of our Sales Rep, Client Account Managers, Team Leaders, and Project Engineers.
During Onboarding, our priority is to set up your:
Backups since ITS highly believe that a failsafe must be secured in case there are emergencies
Security, firewall, and Windows Defender
Client Information
If you want to get a deeper understanding of your Onboarding Process, you may read our article entitled "What is Onboarding? (5 Facts You Need to Know)".

For other informative resources about Managed IT Services, please visit the ITS Learning Center.