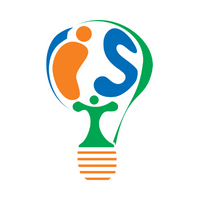 The Benefits of a Cloud Based VoIP System
If you have an old legacy PBX phone system, it is definitely time to look at the systems of today. In this blog post, learn the benefits of a cloud-based VoIP system.
Some clients don't want to make changes because they are afraid the voice quality will not be up to par with what it is on the current system or the owner remembers spending tens of thousands of dollars on the current system and is afraid a new system will have crazy high costs.
With the ITS3CX phone system, you can work remotely and you can have a full-featured phone system totally supported and managed by ITS!

We started selling VoIP systems almost 10 years ago, and we have tested out more systems than you can imagine. Some of them had great costs and bad quality, some had high costs and awesome features, some had low costs and bad features. What we insisted on was finding a VoIP system that could help our clients with their highest priorities.
Low Cost

The phone system people were investing in could not be brutally expensive. The ITS3CX system is actually cheaper than most phone systems on the market today.
Great Features

This means all of the features one would expect with a modern VoIP system. From a web calling interface (for remote staff), to find me follow me, staff status, CRM integrations, ability to use the system when in or out of the office.
Awesome Clarity

What good is a phone system if you are constantly saying "Can you hear me?" - We believe voice quality is the number 1 factor a company should insist on when deciding on a VoIP phone system.
Scalable

Many of our clients have offices in different locations (cities and states) - so a system that allows them to connect together in a logical fashion is critical. For example, we have offices in Las Vegas, Phoenix, Los Angeles, Chicago. So we wanted a system that could easily support the 4 offices and any new markets we decide to add.
Related article: Why Switch to VoIP? A Complete Guide
Interested in having your own VoIP System?
We help companies with VoIP phone systems, Cloud IT, Fiber Internet, Managed IT Services, Managed IT Support, and Server Support and Maintenance. If you want to take a look at your business phone system, contact us now to see how we can help you have a system that works for your business for years to come!