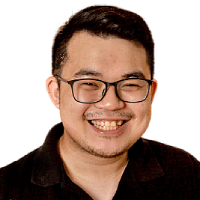 How Much Does VoIP cost? [Video]
Are you interested in implementing VoIP Phone systems in your business but unsure about how much it costs? In this video, we'll go over what goes into VoIP pricing.
Schedule a meeting with us to get started with Voice Over IP.
---
0:53 What major factors determine pricing?
The factors that determine VoIP pricing are the number of people designated to use the VoIP system and what type of phone you'll need, may they be software or hardware phones.
1:24 What VoIP plans and phone options are there? How much do they cost?
ITS offers VoIP (Voice over IP) phone system with a one-time setup fee to cover installation and hardware costs. Setting things up costs $200/phone extension and porting your number to us costs $10/number.
For physical phones, we have four categories. The first is the entry-level phone. They cost around $100 and a model that falls under the entry-level phone is the Yealink T42S. Secondly, midrange phones cost around $180 and a model that falls under this category is the Yealink T46S. On the high-end, phones range between $250 to $300. A model that falls under the high-end is the Yealink T48S. Lastly, we have conference phones. They cost around $800 to $900. Examples of conference phones are the Polycom SoundStation IP5000, IP6000, and IP7000.
Our preferred VoIP platform is 3CX. 3CX offers robust and powerful features, flexible options for businesses, and ease in scaling up.
We offer two plans for 3CX: 3CX Basic and 3CX Premium. 3CX basic costs $20-$25/month per extension with support priced at $150/hour. On the other hand, 3CX Premium costs $30-$40/month per extension with unlimited support.
You may also request additional features such as overhead paging, a direct phone number, a physical fax line, or a virtual vax line.
3:48 How to get started with Voice Over IP?
To get started with Voice Over IP, schedule a meeting with us to determine the best solution for your company.
---
Want to learn everything about VoIP Phone Systems? Read our complete guide to VoIP.