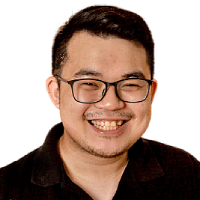 How to Make Conference Calls on 3CX? [Video]
Are you confused about making conference calls through 3CX? In this video, we'll explain how to make conference calls using 3CX across all your devices.
---
0:30 Conference Calls on Deskphone
Press the Conf soft key during an active call.
Enter the number of the second party, then press the Send soft key.

Press the Conf key again when the second party answers. All parties are now attending the conference.
1:03 Conference Calls on Desktop
Press the "Conference Call" button.

A page will appear and fill out the details and choose if you want to start the call now or schedule it for later.
If you schedule it for later, two screens will pop up.
The first screen is a window that will make an event in your chosen calendar app.

The second screen is a redirect back to the conference screen in the 3CX Windows app or web client page.

Add all the attendees you want for the scheduled conference call in the calendar app and send the invite.
If you start the conference call immediately:
Scheduling through calendar:
Your calendar app will be opened.

Add participants
Directing calling someone to set up the conference call:
While in an active call, press the conference button.
Add participants.

Press the arrow on the bottom to send the call requests.

You may do this for as many people as necessary.

To end the conference call, press the end call icon.
3:02 Conference Calls on Smartphone
To schedule a conference call
Tap on the menu button at the top left corner and select "Schedule"

Add your Subject and set the date and time of your conference

Leave "Add to Calendar" enabled to create an event in your device calendar.

Add participants.
If you don't want to add an event to the device
Follow the steps in the previous section

Disable the "Add to Calendar" option

Add participants and tap save.
Set up an immediate conference call
During an active call, press the conference call button

Input the other people's numbers and wait for them to pick up

To end the conference call, press the end call icon
__________________________________________________________________________________
To help you in your 3CX journey, please check out the 3CX How-to video series.