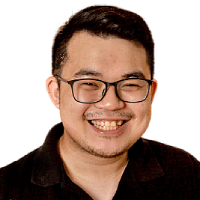 What is ITS 3CX? [Video]
With businesses moving toward remote solutions, ITS 3CX provides companies with a flexible VoIP solution for their communication needs. Watch this video to get acquainted with its features and find out how you can adapt it for your business.
Want to know how ITS 3CX can help your business communications? Schedule a meeting with one of our specialists and discuss your needs with them.
---
0:27 What is ITS 3CX?
ITS 3CX is a Voice Over IP Phone System that allows calls to be made through VoIP Technology or using traditional phone lines.
A softphone is software that runs on a computer, laptop, or mobile device that allows you to connect to your phone system using a headset. If you want a regular handset, softphone, and mobile phone all connected to your extension, this can be done with ITS 3CX.
0:59 What are the features of ITS 3CX?
Some of the features of ITS 3CX are putting people on hold, conference calling, and voice mail via email. Some of the modern features of ITS 3CX are
(1) seeing who is on the call and how long they have been talking to a person,
(2) having a dashboard for your call queue, and
(3) routing calls to different places based on the time of day or day of the week.
1:39 What does ITS 3CX provide to your business?
ITS 3CX allows you to use the phone system the way you want to use it in your business. For businesses with multiple locations, you can use your extension outside your office using your computer, mobile phone, or handset. This is perfect for offices with WFH situations.
ITS 3CX also allows for a wide variety of handsets. Unlike before where you're stuck with the handset that goes with your phone system, ITS 3CX lets you use many different brands.
With businesses that have multiple locations around the world, ITS 3CX enables you to take your international calls and makes them into free local calls.
---
Considering switching to VoIP? Read our complete guide: "Why Switch to VoIP? A Complete Guide" to learn more.