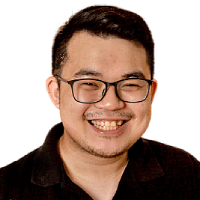 What is VoIP? [Video]
Are you fed up with dropped calls or missed voicemails? In this video, Matt Phillips will discuss what VoIP is and how it can help your business.
Do you want to know how Managed IT can help your organization? Schedule a meeting with us today.
---
0:46 What is VoIP?
VoIP or voice over Internet Protocol is the transmission of voice and video over an internet connection. With VoIP, users can make voice calls from a desk phone, computer, smartphone, and other mobile devices. Simply put, VoIP is similar to your regular telephone system but packed with more features.
1:11 Why do you need VoIP?
The problems with traditional phone systems are they have limited features, they offer limited support options, and their replacement parts are difficult to find.
In contrast, VoIP systems come with a more robust number of features along with convenient support options. Some features that VoIP offers are call conferencing, call reports, call queues, and the emailing of voice mail transcriptions.
2:25 Who is VoIP a good fit for?
VoIP is a good fit for small to medium-sized businesses that want to lower costs while increasing features of their set. Companies with distributed groups or teams as well as those that want to implement B. Y. O. D. (Bring Your Own Device) policy are also a good fit.
On the other hand, there are a few cases where VoIP is not a good fit. There are certain regulatory and safety requirements that work better with physical pots lines such as emergency phones in the elevator. For companies with very large phone systems, the cost efficiency can start to break down. Those with existing phones may find it daunting to replace their entire phone system for ones that are supported by ITS' preferred VoIP software, 3CX.
3:17 How much does VoIP cost?
There are three components to a VoIP system.
The first is the one-time setup fees to get you started. Setting things up costs $200/phone extension. Porting a number to us is $10/number.
The second component is the desk phone you choose. Entry-level desk phones cost around $100/phone, mid-level desk phones cost around $180, while high-end desk phones cost between $250-$300. Lastly, conference phones cost around $800-$900.
The third and last component is licensing & support. At ITS, we use 3CX because of its multiple features and scalability. We offer two flavors of 3CX—3CX Basic and 3CX Premium.
3CX Basic is a complete phone system with unlimited calls. Support calls are billed on an hourly basis. 3CX Basic costs $20-$25/phone extension per month. Support is billed at $150/hour. On the other hand, 3CX Premium includes everything 3CX Basic offers plus unlimited support. It costs $30-$30/phone extension per month.
6:36 How do you buy VoIP Services?
If you're interested in getting a VoIP system for your business, schedule a meeting with us. This meeting gives us a good idea of what your business needs are and what kind of VoIP system would be best suited for you.
---
Related article: Why Switch to VoIP? A Complete Guide
Want to learn more about VoIP Services? Download our Ebook entitled VoIP Internet Based Phone Systems.