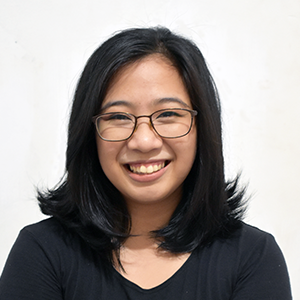 Types of VoIP Phones [& Recommended Models For Each One]
Investing in a new communication system for your business like VoIP isn't something to be taken lightly, as there are only so many resources available in a company. Therefore, knowing what VoIP is necessary to get the most out of your investment money.
And part of that is knowing what types of VoIP phones you can choose from.
So in this article, we'll help you decide where to put those resources by explaining the types of VoIP phones, as well as giving recommended models for each type.
Since Intelligent Technical Solutions is a Managed IT Service Provider (MSP), we've run these models through our clients and can recommend them for you in confidence.
By the end of this article, you'll have a clear understanding of the different kinds of phones in a VoIP system, and you'll be able to check which VoIP phones are fit for your company's needs.
Physical Phones
Physical phones are the typical hardware pieces on your desk, with a keypad and a handset. Due to improvements in technology, you can now see physical phones with WiFi and Bluetooth capabilities.
You can check what physical phones are compatible with your VoIP provider on their website. Physical phones are more complex to set up than softphones, as it's not as straightforward as downloading an app and then running it.
There are three tiers of physical phones: basic, mid-range, and high-end. There are also conference phones, which are their own separate category of physical telephones.
Basic Phones

Basic phones usually cost around $100 and have basic features such as inbound call queues, call forwarding, and call holding. They get the job done despite their low price point.
They are, however, not as easy to use. Basic phones don't have the same amount of buttons, and if there is a display screen, it's the most basic one available. Screens are also usually in black and white only, while the most basic physical phones only have a keypad with no screen.
They also don't usually come with Bluetooth capabilities. There are some that do have Bluetooth, but you need to hunt for one at your price point. You can also add a Bluetooth dongle to create a Bluetooth connection with your physical phone.
But, for companies who don't need overly complex features or top-of-the-line aesthetics, basic phones are a good fit for you.
Recommended Basic Phones:

Yealink Desk Phones:
T43U - YEA-SIP-T43U (B/W)

T53W - YEA-SIP-T53W (Built-in Bluetooth 4.2 & Wi-Fi) B/W
Mid-Range Phones
Mid-range phones have more robust features than basic phones and are also more visually appealing. Most mid-range phones can have Bluetooth devices connected, thus enabling you to link up Bluetooth headsets for cable-free calls.
They also have larger, colored screens and more buttons, thus furthering their functionality. Most people consider mid-range phones to be the sweet spot between price and utility. The cost for mid-range phones is between $150 to $200 per phone.
Recommended Mid-range Phones:

Yealink Desk Phones:
T46U - YEA-SIP-T46U (Color)
Yealink DECT System (Cordless Handsets)
W79P - SIP cordless phone system includes (Base W70B & Handset W59R) Built-in Bluetooth for headsets

W76P - SIP cordless phone system includes (Base W70B & Handset W56H) 3.5mm corded headsets

W60P - SIP cordless phone system includes (Base W60B & Handset W56H) 3.5mm corded headsets
High-End Phones
On the high end, phones range between $250-$300. They have a larger color display and are also touch-sensitive.
They're also made of more premium materials and have a more intuitive layout with more flexible buttons.
High-end phones are good choices for companies who want maximum functionality and place a high value on aesthetics.
Recommended High-end Phones:

Yealink Desk Phones:
T48S - YEA-SIP-T48S (Color)

T54W - YEA-SIP-T54W (Built-in Bluetooth 4.2 & Wi-Fi) Color
Conference Phones
Conference phones are a unique type of phone designed explicitly for telephone conference calls with several people. Conference phones cost around $800 to over $900.
Like a standard phone, the conference phone usually has a keypad to dial phone numbers and display. However, unlike a traditional phone, it does not have a removable handset.
Recommended Conference Phones:

VTech Ericson VCS754 (4 wireless mics)

VTech Ericson VCS752 (2 wireless mics)

Polycom IP5000/ IP6000 /IP7000
Softphones

Softphones are VoIP phones that are not solely used as a phone for your VoIP network. They're electronic devices where you download the software and can essentially function as a landline via this piece of software as long as you have an internet connection.
Softphones can either be laptops, desktop computers, tablets, or smartphones. As long as the VoIP company you're partnered with has an app for that device's OS, you can use it as a softphone.
Most companies that utilize softphones have a BYOD policy or have Mobile Device Management set up for their business. This is useful for companies who also want to lessen their company's hardware costs.
Because softphones are a wide range of devices, we can't give you specific device recommendations for you to buy. However, VoIP companies keep a wide range of devices in mind, and design their programs with minimum specs needed to reach the most number of people.
Recommended Softphone Specs
Minimum of

4

GB ram and 1GB hardware memory with updated OS. However, depending on your VoIP provider, this can go lower.
Related article: Why Switch to VoIP? A Complete Guide
Bluetooth Headsets
There are extra devices that you can add to your phones to improve their functionality. The major additions to VoIP phones are Bluetooth devices so you can have a hands-free call.
Some phones need a Bluetooth dongle for them to have a Bluetooth connection. For some of the basic and mid-range phones without Bluetooth connection, we recommend the Yealink BT41 USB dongle for T42S/T43U/T46U/T48S.
However, each physical phone will have its own unique Bluetooth dongle. Make sure you do your research about which dongles are compatible.
Once your phone is Bluetooth compatible, you'll need a headset with clear audio and microphones.
Recommended Bluetooth Headsets:
Jabra Evolve 65 (No charging base)

Jabra Evolve 65+ (charging base

)

Poly / Plantronics Voyager 4210 / 4220 (no charging base)
Need more information about VoIP phones?
Make sure you allot your company's resources properly when investing in a new communication system like VoIP. There are primarily two kinds of phones you can invest in - physical phones and softphones, and you also have the option of adding Bluetooth headsets.
ITS has walked clients through the VoIP setup process, but we've noticed that clients also need to know the entire cost beyond the phone procurement.
To continue your research about phones and VoIP setup, read "How Much Does VoIP Cost?". This will help in the allotment of your company's resources and so you know if you're getting your full money's worth.