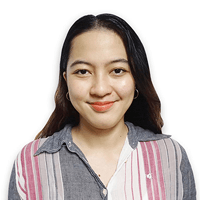 6 Best VoIP Service Providers for Your Business in 2022
Communication plays a huge role in a business's success. Whether in an office or working on a hybrid setup, the communication lines within the team must remain open and efficient. That is why companies have been investing in Voice over Internet Protocol or VoIP technologies to keep up with the ever-changing cyber landscape.
VoIP is a modern alternative to traditional analog phones. It connects your calls through the internet instead of the copper wire in regular phone systems. Having VoIP not only allows you to upgrade your phone system but can even lower your expenses.
But how do you choose the right VoIP provider for your business?
At ITS, we help hundreds of businesses make smart choices about their technology. In this article, we'll talk about the best business VoIP service providers.
After reading, you can decide which VoIP provider is best for your type of business.
1. Vonage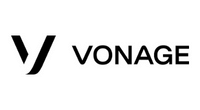 Website: www.vonage.com
Best features: Loaded with 40 essential features and 18 premium add-ons, Vonage brings voice, video, messaging, and chat into one platform.
Their App Center also helps integrate business apps like Google Workspace and Microsoft 365, allowing seamless communication and collaboration from both a customer experience and an employee experience perspective.
Awards and recognitions: Gartner has recognized Vonage in the 2020 Global CCaaS Magic Quadrant for its Contact Center solution. Their solution enables businesses that rely on a customized agent, employee, and customer workflows to deliver great customer experiences and enhanced productivity.
Pricing:
Mobile: $14.99-$19.99 per line per month

Premium: $24.99-$29.99 per line per month

Advanced: $34.99-$39.99 per line per month
2. Aircall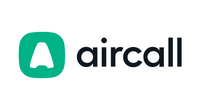 Website: www.aircall.io
Best features: AirCall is user-friendly and very easy to deploy.
You can easily adjust the setting according to your business demands for web, desktop, and mobile apps. You can also allow AirCall to synchronize calls automatically, so you won't have to switch apps every now and then.
Awards and recognitions: AirCall won the RemoteTech Breakthrough Award for Business System Innovation of the Year. This annual awards program recognizes innovation in the global remote technology industry amid the advent of remote working.
Pricing:
Essentials: $30 per user per month

Professional: $50 per user per month
For custom plans, you may contact them for details.
3. RingCentral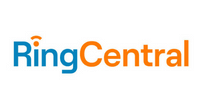 Website: www.ringcentral.com
Best features: Using RingCentral will save you from missing any calls while ensuring you're running industry-leading compliance and security with 99.9% uptime.
It offers a single application for your desktop, mobile, tablet, or laptop to manage calls and lets you respond to missed calls quickly, thanks to automated voicemail transcriptions.
Awards and recognitions: In 2021, RingCentral won the Overall Video Conferencing Solution of the Year in the RemoteTech Breakthrough Awards.
Pricing:
Essentials: $19.99 per user per month

Standard: $22.99 – $27.99 per user per month

Premium: $32.99 – $34.99 per user per month

Ultimate: $42.99 – $49.99 per user per month
4. Nextiva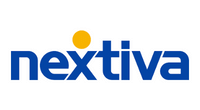 Website: www.nextiva.com
Best features: Nextiva allows you to host unlimited video and audio meetings, audio conferencing with screen share or messaging, build a dedicated conference bridge, and more.
You can also use their Android and iOS mobile applications to work from anywhere you want, from sending text messages to single-click conference calls, hassle-free.
Awards and recognitions: Nextiva has emerged on top as it ranked as the number one Business Phone Service of 2022 in U.S. News and World Report, delivering superior customer experience across small to Fortune 1000 businesses.
Pricing:
Essential: $17.95 – $23.95 per user per month

Professional: $21.95 – $27.95 per user per month

Enterprise: $31.95 – $37.95 per user per month
5. Ooma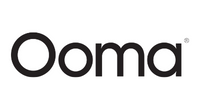 Website: www.ooma.com
Best features: Ooma has a desktop and mobile app to use the VoIP phone system from your convenient device, making your work easier.
Moreover, it offers excellent business features, such as virtual receptionist, call transfer, call park, call forwarding, multi-extension dialing, and more.
Awards and recognitions: Ooma AirDial POTS Replacement Solution has been recognized as the Best Endpoint Product Award for 2022 in the prestigious UC Awards.
Pricing:
Ooma Office Essentials: $19.95 per user per month

Ooma Office Pro: $24.95 per user per month

Ooma Office Pro Plus: $29.95 per user per month
6. 3CX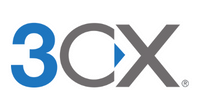 Website: www.3cx.com
Best features: Founded in 2005, 3CX has established itself as a global leader in business communications. 3CX has evolved from its roots as a PBX phone system to a complete communications platform, offering customers more communication options, including Live Chat, WhatsApp messages, SMS, and app-free video conferencing.
Awards and recognitions:
3CX has been recognized as the Top Performer in 8 district flagship reports in Capterra's 2022 review. The award is given to providers who show exemplary services across business phone software, cloud communications platform, contact center software, and cloud PBX software categories.
Pricing:
Startup Pro: $175 per annum (10 users)

Dedicated Pro: $295 per annum (4 sim calls)

Dedicated Enterprise: $330 per annum (4 sim calls)
Check out the full pricing details of Dedicated Pro and Dedicated Enterprise here.
Ready to decide which VoIP Service Provider is right for your business?
Hundreds of VoIP service providers exist, each with its own features, recognitions, and pricing. It's a crowded field. When choosing the right provider, there's a lot to consider, but the best thing to do is to match your business with the right VoIP service.
At ITS, we help businesses improve their productivity and efficiency by leveraging technology. If you're ready to decide on a VoIP service provider, give us a call so we can help walk you through the entire process. If you're still on the fence, read our downloadable guide on everything you need to know about VoIP.