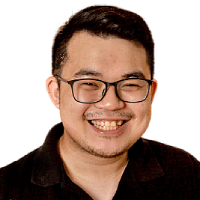 Setting up 3CX Desk Phone [Video]
Are you new to your 3CX desk phone? In this video, we'll go over the different parts of a desk phone and how to navigate it.
In this video, we'll go over:
What are the layout and functions of a 3CX desk phone? 0:23
1. The Yealink T43U model 0:43
In this video, we will be using the Yealink T43U as our demo phone. You may have a different Yealink model, but all Yealink phones share similar functionalities. The Yealink T43U has most of the commonly used buttons and features of a Yealink phone. Typically, higher-tier models differentiate themselves by simply having larger, colored, touch-sensitive screens with more lines and features.
2. Yealink buttons
Line buttons 1:04
Soft keys 1:44
History 1:52
3CXPBook 2:17 1:53
DND 2:22
Menu 2:46
Navigation Buttons 2:51
Headset Button 2:58
Mute 3:08
Message key 3:12
Redial 3:22
Speaker 3:29
Volume 3:31
To help you in your 3CX journey, we made a 3CX How-to video series. Now that you know the setup of a 3CX Desk Phone, watch our next video where we go over the features of your 3CX Desk Phone and how to make the most of it.