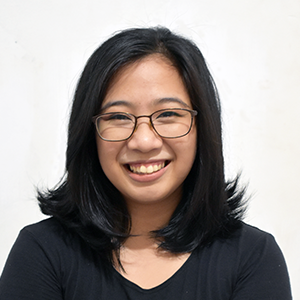 How Long Does It Take to Install VoIP? (& Why Does It Take So Long?)
It takes between 10 to 12 weeks to completely install a VoIP system - from the agreement signing to the disconnection from the old phone line.
But wait, why does it take so long?
Our customers at Intelligent Technical Solutions often react with surprise when they hear it'll take approximately three months to install a new VoIP phone system. They want the service as soon as possible.
And we completely understand. Here in this article, we'll explain the tried and tested process for installing VoIP. We'll talk about what goes into each step.
By walking you through the process, you'll know exactly what goes on during installation. You can think of any questions you want to ask in advance and decide who will be the best fit to install your VoIP phone system.
TIMELINE FOR VOIP INSTALLATION
Installing VoIP is a delicate process and needs to be done well. In the age of instant communication, customers expect high-quality conversations between themselves and your company. Here's what you can expect while an MSP is installing a VoIP phone system.
1. Agreement Signing
The first step in VoIP installation is signing an agreement. We answer all your questions about the product and thoroughly explain what you can get out of it. An agreement signing is separate from our network assessment and discovery meeting sessions.
Once the agreement is signed, order processing can take place. We will also ensure you have IT support during this process.
How long does it take?
The meeting itself is only a day. However, the lead-up to the meeting - the prior assessments and the discussion with our sales team- can take up to a week. Longer, if you need more time to research, conduct due diligence, or confer with your board members.
2. Order Processing
Order processing starts when you are billed the initial invoice. The initial invoice covers the hardware and software payments, such as the program subscription and desktop phones. Depending on your company's needs, there may be more initial costs.
How long does it take?
It can take a week or less to receive the initial invoice after the agreement signing.
3. Product Manufacturing
Once you've paid for the initial invoice, we'll start handling the setup of your VoIP phone system. You'll still be on your old lines, but this is the best time for you to dedicate time to revise your internal and external communication processes.
You can sit back and relax while we handle getting your hardware. We'll send out the order for your hardware and software and collate everything in preparation for setting up your VoIP.
We will often need to procure a server for you, as well as different kinds of phones.
How long does it take?
It usually takes two to three weeks for the hardware to get to us. The software takes less than a week.
However, supply chain problems with tech equipment have made estimating IT hardware's arrival unpredictable. Delays of a month or so were common during the height of the COVID-19 pandemic.
Since then, supply chain problems have calmed down somewhat, but getting IT essentials like server parts still takes a while. Prepare for possible delays during this step.
4. Cabling
Cabling may or may not be required for your company. We'll check your IT infrastructure and see if we can already use your current cable lines. If not, we'll go onsite to install them.
How long does it take?
Depending on scheduling concerns, it takes one to two weeks - maybe more. Cabling happens simultaneously with equipment procurement.
5. Building and Configuring
Once we have all the necessary hardware, software, and cabling setup, we'll begin building the VoIP system itself.
We'll set up the base structure of your VoIP, the extension numbers, and any of your specialized requests.
How long does it take?
It takes around one to two weeks for a VoIP system to be built. This step will go faster if you have fewer employees but will take longer if you are a large company or multiple locations.

6. Installation and Training
Once we're done building the system, we'll start rolling out the phones onsite. We'll go to your office and set up the desk phones and softphones.
We'll also train you how to use the new system and provide test phones to become familiar with the new interface.
How long does it take?
It takes around one to two weeks to do this, depending on the best schedule for us to go to your office to install the phones.
7. Number Porting
Porting is the process of transferring your old phone numbers to the new phone system to avoid confusion with your customers. Once the entire system is in place, it'll be easy to integrate your old numbers.
Different carriers charge a price per phone (between $10 to $20 per number) to transfer carriers.
How long does it take?
If everything goes smoothly, it takes a week to import your old numbers. However, this depends on your original telephone provider and how fast they can coordinate with us.
8. Support
Support is the last part of the process as you're already using the new VoIP system. You'll receive the first invoice for the VoIP maintenance & customer service during this step.
How long does it take?
It doesn't take long, but it starts the moment after installation. It's the continuous service you pay for.
9. Cutover
This is the last part of the setup. Once porting is complete, you can disconnect completely from your old phone service.
How long does it take?
Complete porting takes around a week.
Related article: Why Switch to VoIP? A Complete Guide
Ready to set up a VoIP system?
A VoIP system can improve the quality of your company's communication. It takes around 10 to 12 weeks for a complete turnover from another phone service. The entire process follows the following steps:

WEEK 1
Agreement Signing
WEEK 2
Order Processing
WEEK 3 & 4
Product Manufacturing

Cabling
WEEK 5 - 7
Building and Configuring

Installation and Training
WEEK 8 - 10
Porting

Support
WEEK 11 - 12
Porting Complete
At Intelligent Technical Solutions, this is the process we use to make sure clients get a seamless VoIP phone experience.
Contact us if you want to start setting up VoIP for your business. If you want to continue your research about VoIP, read "How Much Does VoIP Cost | 3 Major Factors that Affect Its Price."