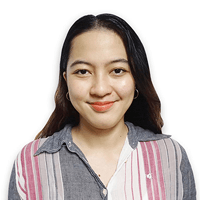 Can You Use Your Existing Phone for 3CX? (& Factors to Consider)
If you're considering using 3CX as your business phone system, you may ask yourself: Can I use my existing phone, or do I need to purchase new hardware?
The good news is, in many cases, you can use your current business phone with 3CX, saving you from buying new equipment.
However, the specific requirements depend on the type of phone you have and the features you want to use.
At Intelligent Technical Solutions (ITS), we've been in the Voice over Internet Protocol (VoIP) business for over 20 years, and we understand that not all phone systems are created equal and that some may not be fully compatible with 3CX. That's why we take a thorough approach to compatibility testing before beginning the implementation process.
In this article, we sat down with Peter Swarowski, ITS' Chief Operating Officer, to answer the following crucial questions about 3CX based on his experience:
Can you use your existing phone for 3CX?

Which IP phones work with 3CX?

What other factors should you consider when implementing 3CX in your phone system?




Can you use your existing phone for 3CX?
Ideally, your phone must be on the 3CX-supported list. But, according to Swarowski, it all depends on the type of phone you currently have and the specific requirements of your 3CX system.
If your phone is an IP phone that supports Session Initiation Protocol (SIP), it may be possible to configure it to work with 3CX.
On the other hand, if your phone is not an IP phone, you may still be able to use it with 3CX by installing a third-party app that allows you to make and receive calls over the internet.
"But what we want to stay away from as a provider is crowbarring the client's phone into the phone system," Swarowski says. "Because while certain things can be technically possible, we have enough experience to show that when phones are outside the supported list, it makes everything so much harder."
For instance, suppose you want to change a user's display name on the phone. Normally, with 3CX-supported phones, you can simply go to the backend and update the extension, click save, and it pushes out automatically. Otherwise, you need to connect to every single phone and update everything.
Which IP phones work with 3CX?
3CX has categorized their supported IP phones into three levels of compatibility to assist users in identifying and preparing their equipment for the implementation process, and these are:
Preferred

Supported

Legacy phones
1. Preferred Phones
Preferred phones are the most stable and easiest to support because their companies directly partner with 3CX. This allows for a fast response to firmware-related issues and immediate testing against 3CX-related releases.
These phones are:
Fanvil
Fanvil V62, V64, V65 (can be Router phone)

Fanvil X and XU series: X210, X7, X6, X5, X4, X3, X2, X1

Fanvil Hotel Series: H2, H3, H5
Snom
Snom D8 Series: D862, D865 (can be Router phone)

Snom D7 Series: D715, D735, D785 and others

Snom D3 Series: D120, D315, D385 and others

Snom M300, M400, M900 (DECT phone)
Yealink
Yealink T53, T53C, T53W, T54W, T57W (can be Router phone)

Yealink T4 Series: T42S, T46S/U, T48S/U and others

Yealink T3 Series: T30P, T31P/G, T33P/G

Yealink W60 W70, W80, W90 (DECT phone)
2. Supported Phones
Supported phones can be used with 3CX, but they have limitations.
These phones are at their end of life and usually do not receive new firmware updates. If you already have them, you can use them, but 3CX does not recommend buying new or second-hand units.
These phones are:
Gigaset N670 IP PRO, N870 IP PRO (DECT phone)

Gigaset N720 DECT Manager (DECT phone)

Grandstream GRP26 Series: 2613, 2615 and others

Grandstream GXP Series: GXP16, GXP17 and GXP21 series (3rd-party supported)

Htek UC8/UC9 Series: UC802, UC803, UC923 and others (3rd-party supported)

Polycom VVX Series: 150, 250, 301/311, 350, 401/411 and others (3rd-party supported)

Yealink T1/T2 Series: T19(P) E2, T21(P) E2, T23P/G, T27P, T27G

Yealink T41P, T42G, T46G, T48G
The following door phones, PA systems, intercoms, and conference phones may also have support restrictions:
Cyberdata Doorphones

Fanvil doorphones - (i10S, i20S, i31S, i56A, i61, PA2 and others)

Grandstream PA speaker - GSC35 Series: 3505, 3510

Grandstream Doorphone GDS37 Series: 3705, 3710

Snom C520 WiMi Conference phone

Yealink CP925, CP965 Conference phones
3. Legacy Phones
Lastly, legacy phones are those that 3CX does not support. If you still want to use them, you can manually configure them by specifying a registrar via the phone's interface.
These phones are:
Avaya 9601, 9608G, 9611G, 9621G and 9641G

Aastra 67i Series: 6730i, 6731i, 6739i, 6751i, 6753i, 6755i, 6757i

Cisco 7900 Series: 7940, 7941, 7960, 7961

Cisco SPA Series: 302, 508G, 525G/G2 and others

Fanvil X1, X3, X5, C400, C600 and iW30

Grandstream EOL GXP IP phones

Polycom VVX Series (EOL): 300, 310, 400, 410, 500, 600

Snom 300, 320, 360, 370, 820, 821, 870 and Meeting Point

Snom M700 (DECT phone)

Snom PA1 – Public Announcement Speaker

Yealink T19P, T20P, T21P, T22P, T26P, T28P, T32G, T38G

Yealink W52P, W56P (DECT phones)

What other factors should you consider when implementing 3CX in your phone system?
Apart from phone compatibility, other considerations when determining if your phone system is qualified for 3CX should include:
1. Features and Functionality

3CX offers a wide range of features, including call recording, voicemail, video conferencing, and call forwarding.
However, not all features are available on all phone models, and some may require additional licensing or hardware. Before installing and implementing 3CX, it is important to identify the features you need and ensure that your phone system supports them.
2. Firmware Updates

Firmware updates may be required to ensure your phone works correctly with 3CX. That's why you need to check for any available updates and apply them before provisioning the phone with 3CX.
3. Network Infrastructure

3CX is a VoIP phone system that uses a stable and reliable network connection to work correctly. Thus, ensuring that your network infrastructure can handle the phone system's increased traffic and bandwidth requirements is vital.
4. Number of Users

The number of users you need to support will determine the 3CX licensing option you choose for your business.
The more users your business has, the greater the demand for communication services such as voice calls, video conferencing, messaging, and collaboration tools. As a result, you'll need a 3CX licensing option that can effectively accommodate and serve all these users' communication requirements.
5. Security

Since 3CX relies on a network connection, it is essential to ensure proper security measures are in place to protect against potential security threats, such as hacking or data breaches.
Considering these factors can help ensure your phone is correctly set up and configured for 3CX, allowing for a smooth and hassle-free implementation process.
Need help implementing 3CX?

Implementing a new phone system can be complex and time-consuming, especially for a business with limited technical expertise and tools. To speed up the process, make sure to take these factors into account:
Phone compatibility,

Features and functionality that your business needs,

Firmware updates,

Network infrastructure,

The number of users, and

Security features.
You can also tap your IT provider to help set it up.
As a managed IT service provider for over twenty years, ITS can help identify and resolve compatibility issues, ensuring the new phone system works seamlessly with the rest of the business's technology stack. If you want to know how we can help, schedule a meeting with one of our experts today.
For more information about 3CX, watch these videos: