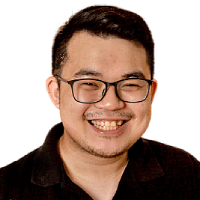 Setting up 3CX on iOS and Android [Video]
Do you have a 3CX account but are unsure about how to install and use it on your smartphone? In this video, we'll walk you through the process of setting up 3CX.
Watch this video to learn more about the features of 3CX on your smartphone.
---
0:48 How to set up 3CX on iOS and Android?
First, Download the application from either the Google Play Store or Apple App Store. Then, open the "Your User Account on your New 3CX System" email. With the downloaded app, scan the QR code found on the email. Your extension will be set up automatically
1:16 What is the layout of 3CX on iOS and Android?
On both the 3CX iPhone and Android apps, you'll have access to your contacts and other 3CX features like making calls, leaving voicemails, and starting conference calls.
1:30 What peripherals are compatible with 3CX on Android and iOS?
When using 3CX on your phone, you'll be able to use the built-in mic, speaker, and camera. You can also attach any phone compatible headset to improve the audio and the device's ease of use. We recommend using Bluetooth-compatible headsets like the Jabra Evolve 65 and the Poly, formerly known as Plantronics, Voyager 4210, and 4220 headsets.
---
To help you in your 3CX journey, please check out the 3CX How-to video series.