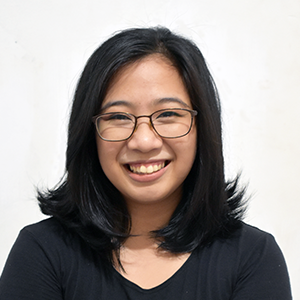 4 Questions to Ask Before Getting a New VoIP System
It's overwhelming to shift your entire communication system. Maybe you need a new system for a new location, or you're upgrading from an older system. With all the steps you need to take to implement the change, you can be left asking if a VoIP system is worth it.
Where do you even start? What's helpful?
At ITS, we've walked hundreds of clients through setting up their VoIP communication systems. Luckily, answering four easy questions is enough to prepare you for the shift to a new VoIP system. These questions will arm you with essential information before ever reaching out to a VoIP provider.
These questions are:
What do I need in a VoIP system?

Who are the best VoIP system providers?

How many employees will use the VoIP system?

How much do I need to budget for a new VoIP system?
By asking these questions, you'll be able to tell if you're in the right position to get a VoIP communication system.
Read "Why Switch to VoIP? A Complete Guide"
1. What do I need in a VoIP system?

The first question to ask is always "What do I need?". To get the most out of a new VoIP system, they must meet your needs.
Make a list of the things you need out of a VoIP system. The most common needs are:
A flexible and reliable connection that's not landline-dependent.

A single landline number for multiple locations.

A portable landline number for your employees.

A scalable, inexpensive system that grows as your business grows.

More features such as voice forwarding, complex call queueing, and file sending.
After deciding what you need, you now have a bare minimum for the VoIP system providers you'll talk to. A good VoIP system provider will also walk you through different VoIP features you may need.
2. Who are the best VoIP system providers?
Most phone systems are essentially the same. A few features vary from system to system, but most VoIP systems will all have the most critical features demanded by businesses.
What you really want to find is a stellar service provider. You might get caught up in trying to find the best phone with the best features, but none of that matters if you don't get good service to go along with it.
You need someone who will be with you every step of the way, from setup and installation to configuration and the all-important questions and support.
You need someone you can rely on. That way, if anything goes wrong or you have questions, you have someone you can call. The fact of the matter is that most people aren't and never will be VoIP or phone system experts. Business owners have too much on their plates to learn – from scratch – about a new phone system.
This leads to the questions you should be asking a VoIP provider before you commit and buy a new system:
Who is setting up my new phone system?

Will they customize it for my specific needs?

How do I get help if my phone system stops working?

Who do I call if I have additional questions?
Many vendors will send you a system and leave the rest up to you. This isn't a big deal if you know what you're doing and have the time to set it up. But that isn't most of us.
When searching for a new VoIP phone system, the best thing you can do is to find an honest, reputable, local phone system reseller. Ask specific questions about their customer service and product guarantees.
3. How many employees will use the VoIP system?

VoIP systems are usually priced per user, so this is one of the first statistics you need to figure out. By understanding the breadth of your organization, you'll get an accurate estimate of how much you'll spend.
By getting the number of users who will be part of the VoIP system, you can also evaluate the number of hardware you need to invest in.
Read "Types of VoIP Phones [& Recommended Models For Each One]"
4. How much do I need to budget for a new VoIP system?
Each business only has a limited number of resources to invest. You need to find a VoIP partner that fits your needs and your budget. By knowing the VoIP cost, you can see if it's feasible for your company.
There are a lot of factors that affect a VoIP system's cost. Most providers won't give you an exact quotation without asking what you want, what you need, and how many users you have.
However, a reasonable price to start at is $20 per phone extension. Your provider should have a clear price list for VoIP services, so make sure to ask for it.
Ready to Get a VoIP system?

Making a mistake with your VoIP system is costly. To prevent that, make sure you ask yourself the following questions before getting VoIP:
What do I need?

Who provides stellar service for these needs?

How many people need this service?

How much are you willing to spend?
These questions help ITS clients decide if ITS is the VoIP provider. However, not all clients push through with VoIP.
After all, committing to a VoIP system can take a long time. Read "How Long Does It Take to Install VoIP?" to understand the entire timeline for installing VoIP at your business.