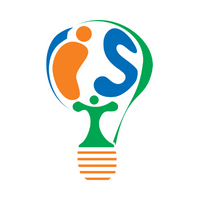 How the ITS3CX Phone System Helps Our Clients?
When clients have to stay at home because of a tragedy, sick kids, or coronavirus - you need a phone system that makes the transition easier for your team. In this blog post, learn how the ITS 3CX phone system can help your business.
We have talked with some business owners who have resorted to hard-forwarding their office phones to their cell phones. There is a better way to use phones than this archaic method.
With ITS3CX, you can use your system if you are in Las Vegas, Phoenix, Los Angeles, Chicago, or anywhere else in the country.
With an ITS3CX phone system, here are some of the features and benefits you can expect:
Lower Costs (there are no long-distance charges and you don't pay per extension like other carriers)
Apps so your cell can use the business line when you are in the field
Status, Chat, and CRM integration so you know who is working and online as well as seeing client data when you are making calls
WebConferencing - No need to buy another package like Zoom or GoTo Meeting
Pay for a monthly PBX and not per extension (makes bills more predictable and much more cost-effective - we already said this, but it bears repeating!)
What is Needed for Successful Implementation?
In order to successfully install an ITS3CX system, there are a few things you will need to make it work as well as it should. First and foremost, the speed and reliability of your internet will make a massive difference in your happiness with the product. If you are currently losing your internet connection a ton, then that should be fixed at the same time or before you decide to move forward with the ITS3CX system. We do have reliable fiber internet for businesses available.

Second, you will want a copy of your current phone bill. This provides us with a way to help show your team the difference in cost between what you are doing today and what we are proposing. It is not unusual to see a company save 30% or more on their phones AND get much better features and service than what they have today.
Finally, you may need a bit of an open mind. A lot of people hear hosted VoIP and they get scared because they tried it in 2005 and it sounded awful. This is the biggest fear we hear when we talk to clients. Test out our system, give us a call and you will hear the quality you can expect from your business phone provider.
What are some other features available in the ITS3CX system?

Automatic call recording
This can be especially helpful for attorneys, doctors, or hospitals who want their calls recorded for compliance or legal reasons


Find Me, Follow Me
No matter where you are, the system can locate you


Call Routing
Set up teams who can answer calls or easily change the route tree when a staff member leaves, is laid off, or changes roles within the company


Specialty niche products like the Hotel PBX system can work with systems like Protel, roomMaster, and Micros-Fidelio.


Easy integration with US SIP Trunk Providers
What is a SIP Trunk? If you are asking that, perfect - no need to worry about SIP Trunk providers or setup because we take care of this for you!


Connect Remote Offices without having to get special contracts for each location
This is especially useful for construction companies or franchise locations where there are a lot of locations or locations that move on a frequent basis.
Interested in ITS3CX?
The important part of this is to give us a call and see how we can help. We understand many companies are locked down right now due to coronavirus, but maybe this is the time you need to get your telco in a better position and save money that you need to get through this time.
We are experts in phone systems as well as Managed IT Services, Cloud Computing, and Fiber Internet so you are working with a partner who can help you not only acquire the products we are speaking of, but also to install and implement the solution with no surprises.