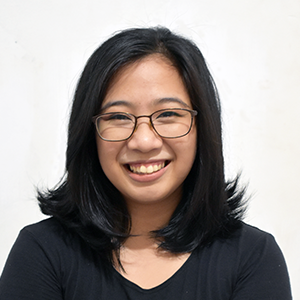 How Much Does VoIP Cost? | Major Factors that Affect Its Price
Want to shift to a VoIP system but are worried about the cost of VoIP? Learn about the factors that affect the price of VoIP and analyze how much it costs from your MSP. Read this article to prepare your business for a VoIP system.
---
When buying VoIP, you might be worried about spending money needlessly. But remember: you're not just purchasing several phones or a bunch of software. You're buying and setting up an entire communication system.

VoIP (Voice over Internet Protocol) connects your calls through the internet instead of the copper wire in regular phone systems. It has the following essential parts:
Intelligent Technical Solutions (ITS), a Managed IT Service Provider (MSP), has had many experiences setting up VoIP systems for business owners. Each client has always wanted to know exactly why we charge what we charge for VoIP.
Therefore, we've decided to delve deep into the true cost for setting up a VoIP system, to help you decide if you also want VoIP for your business.
To give you a complete look at the cost of VoIP, we'll be answering the two questions:
What are the major factors that determine pricing?
How much does VoIP cost?
By the end of the article, you'll have a thorough understanding of a VoIP system's costs and why it's priced that way. This will help you decide if you have everything needed to set up VoIP for your business.
Related article: Why Switch to VoIP? A Complete Guide
What are the factors that determine pricing?

In setting up a VoIP system, two major factors determine pricing:
Number of people designated to use the VoIP System
Type of Phone
Number of people designated to use the VoIP System
The first factor that determines price is the number of people that are designated to use VoIP. The more people that need to switch to the VoIP system, the higher the costs will be.
Type of Phone
The second factor is the type of phone you intend to purchase. There are multiple options for physical phones. They can cost from $100 to even over $1000. Physical phones significantly affect your upfront costs.
You can also solely use softphones, which will need an internet connection fast enough for your calls to be made.
You should also take note if your business is in an industry that needs specific features.
An example is requiring all your phones to be encrypted. Encryption might mean purchasing a phone that is much more expensive or getting an add-on to attach to your phone.
How much does VoIP cost?

When figuring out the total cost of your VoIP system, there are three significant fees to consider. These are one-time upfront fees, phone costs, and monthly plan fees.
One-time Upfront Fees
Before having a working VoIP system, some equipment needs to be set up. That's why there's a one-time onboarding fee.
Usually, MSPs charge for setting up the phone itself and porting the number during this stage. At ITS, for example, it costs $200 to set up a phone with one phone extension. If you wish to port a number to us, that's $10 per number.
Phone Costs
As mentioned above, there are two kinds of phones: physical phones and softphones. Softphones will not have any extra hardware costs as you will already use the equipment you have.
However, physical phones are a higher cost you need to evaluate. There are three different tiers of physical phones: low-end phones, mid-range phones, and high-end phones. Each tier comes with its own set of features and price range.
Low-end Phones
Low-end phones cost around $100. They have black and white screens and all the regular buttons like mute and hold. Some models in the low-end range are the Yealink T42S.

Mid-range Phones
Mid-range phones cost around $180. They have larger, colored screens and more buttons, adding functionality. Most people consider mid-range phones to be the sweet spot between price and functionality. An example of a model that falls in the mid-range is the Yealink T46S which costs $189.

High-end Phones
On the high end, phones range between $250-$300. They have a larger color display and are also touch-sensitive. A model that falls in the high end is the Yealink T48S which costs $254.

Bonus: Conference Phones
We also have a bonus category for conference phones. Conference phones are a special type of phone specifically designed for use in telephone conference calls with several people.
Like a standard phone, the conference phone usually has a keypad to dial phone numbers and display. However, unlike a traditional phone, it does not have a removable handset.
Conference phones cost around $800 to over $900. Some examples of conference phones are the Polycom Soundstation IP5000, IP6000, and IP7000.

Monthly Plan Fees
Monthly plan fees for VoIP will vary depending on your MSP. Usually, plans are divided into basic plans and premium plans.
Basic plans usually have all the functionality needed from the VoIP system, while premium plans include extra customer service from the MSP.
For example, ITS' preferred VoIP software provider is 3CX. It provides businesses flexible options and ease in scaling up. We offer two plans for VoIP: 3CX Basic and 3CX Premium.
3CX Basic includes unlimited calling with the phone extension & phone system all in one price. This costs $20-$25/phone per month. Additional support is priced at $150/hr.
Remote support is billed per minute so we don't charge you for anything that you don't use. For onsite support, that is $150/hr with a one hour minimum. Anything that exceeds that is charged per minute.

On the other hand, 3CX Premium includes unlimited calling with the phone extension & phone system as well as unlimited support. 3CX Premium costs $30-$40/phone per month.
Bonus Features: Sometimes you might want industry-specific services like fax lines. This is still possible with a VoIP system, as a physical fax line can cost $50 per line while a virtual fax line can cost $19 per line.
Confirming the cost of VoIP for your business?

All in all, you want your organization to have excellent communication lines between each person. A VoIP system will help establish that.
Remember that the price of a VoIP (Voice over Internet Protocol) system depends on the number of people designated to use the VoIP System and the type of phones you'll use.
You also need to confirm these three fees with your MSP when computing the cost of your VoIP system:
One-time Upfront Fees - usually includes phone setup and number porting
Phone Costs - none for softphones; $100-$1000 for physical phones
Monthly Plan Fees - depends on the type of plan and software licensing; usually has a basic and premium plan
After these three fees are confirmed, you'll be able to proceed with setting up your VoIP system with your MSP. If you want to look more into the process of setting up a VoIP system, read the article "Setting Up a VoIP System for Your Business."
This way, you'll be prepared for everything once the process begins.