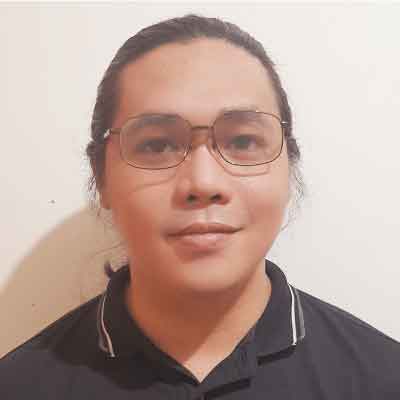 Hosted VoIP vs. On-Premise VoIP
Deciding whether to manage your own VoIP or having a provider host it for you can mean the difference when it comes to maximizing your investment. Find out the difference between the two, and the benefits and disadvantages they can bring to your business.
Businesses across the globe are finally beginning to realize the advantages of voice over internet protocol (VoIP) systems. In fact, around 31% of all businesses in the world have already adopted the technology, with the US having the highest number of users globally at around 34 million.
Why the switch? Because VoIP makes business sense.
According to surveys conducted by business.com and tech. co, companies using VoIP could achieve 30% savings on all communication costs. Not to mention, they were able to enjoy flexibility, mobility, and scalability unheard of with the traditional copper phone lines.

If you're reading this, then you probably already know the benefits VoIP can offer your business. However, you might be unsure whether you should opt for a hosted solution or host your own.
That's where we can help. ITS has provided managed IT, business internet, cloud computing, and VoIP solutions to hundreds of companies for over ten years. And, based on our experience, both options will have their pros and cons depending on your business needs.
To help you navigate which solution best fits your organization, we will discuss the following in this article:
Hosted VoIP and On-premises VoIP: What's the difference?

Pros and Cons of Premises-based VoIP

Pros and Cons of Hosted VoIP

Benefits of getting VoIP from your MSP
On-premises VoIP vs. Hosted VoIP: What's the difference?
While both options allow you to take advantage of the benefits offered by VoIP systems, getting the most out of the technology will rely on whether you host your own or employ a provider to host it for you. To get a better idea, let's discuss how the two options are different from each other.
What is a premises-based VoIP?
An on-premises VoIP deployment means the whole system will be housed in any location you choose. All equipment and software required to run the system will be housed on-site, and you will be responsible for its maintenance, security, and upkeep.
For businesses that already have a well-established IT infrastructure and can spare the manpower to manage the system, an on-premises solution holds many benefits down the line.
What is a hosted VoIP?
A hosted solution means that a provider will be responsible for the maintenance and service of your technology. The system often runs in the cloud, and all features are handled through the provider's virtual servers.
Hosted VoIP is a great option for small to medium businesses looking for a quick transition and don't have the infrastructure and manpower to host their own VoIP system.
Pros and cons of premises-based VoIP
An on-premises VoIP deployment offers great advantages, especially if your organization has the resources to devote to the proper management of your system. However, there are also some drawbacks that you need to consider if you do choose this route. Check out the pros and cons listed below:
Pros

Cons

Pros and Cons of hosted VoIP
A hosted VoIP solution offers a wide range of benefits and features for a relatively low investment. It is also easy and fast to implement, allowing for greater flexibility and mobility. A perfect option for small to medium businesses. Take a look at the pros and cons of opting for a hosted VoIP system below:
Pros

Cons

Additional benefits of getting VoIP hosted by a reliable MSP
Another factor you may want to consider before choosing is whether you should get a VoIP system hosted by your Managed IT Service Provider (MSP). That will open additional benefits that your organization can take advantage of to maximize the returns when making the switch.
Check out how your MSP can enhance your VoIP experience below:
Ownership of responsibilities
In an ideal scenario, you have an MSP you trust managing your internet connection, network, and devices. By choosing a trusted MSP to manage your VoIP system, you wouldn't need to seek out a new vendor, and you can count on them to take full ownership and responsibility in keeping your technology running properly.
Tailored for your needs
If your MSP already has experience managing your organization's technology, then they also have a good idea of what you need for your VoIP system. That will allow them to fully customize your system and gear it towards your business objectives.
All under one roof
When things go wrong, it's a thousand times easier to call one vendor instead of several while trying to get your tech back up and running. Having everything under one roof means your MSP can provide support and fix issues much faster, reducing your downtime.
Security
As the number of VoIP users increases worldwide, so are the malicious entities looking to take advantage. An unfortunate side effect of VoIP's rising popularity is the rising number of attackers trying to exploit it. According to a study by MyBroadband, 46% of illegal calls rely on VoIP technology.
With that in mind, securing your VoIP systems should be one of your top priorities. Your MSP can effectively handle that task for you if you employ them to host your VoIP system.
Related article: Why Switch to VoIP? A Complete Guide
Ready to take advantage of the benefits of VoIP?
Whether your business can benefit more from a hosted VoIP system or by hosting it on-premises, it all depends on your organization's current capability and resources.
Based on our experience providing IT services and VoIP systems to hundreds of companies, we always get the best results after thoroughly reviewing our client's needs, circumstances, and goals. That's because each business is unique and requires a solution tailored to fit its specific needs.
Want to learn more about VoIP? Download our ebook: VoIP Internet-Based Phone Systems Chock Full of Features for more info.