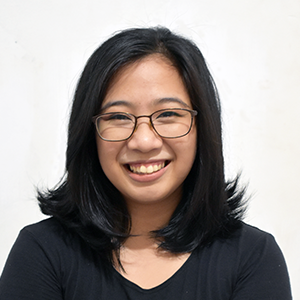 Advantages of VoIP (5 Powerful VoIP Features)
Each company has a limited number of resources, and it's part of your job to make sure each resource is well spent. A VoIP phone system isn't a short-term investment, but a long-term commitment that you need to be sure of.
And if you want to make sure you know what you're getting into, then look no further.
This article will look at the VoIP features our customers at Intelligent Technical Solutions use the most. As a Managed IT Service Provider, we've noticed that these are the advantages that make the most difference in our client's communication system.
Landline Numbers (Anywhere!)

Integrated Call Dashboard

Improved call features

Integrated into different communication networks

Improved voicemail capabilities
By the end of the article, you'll have a clear understanding of what VoIP can do for your business. Each feature might benefit you, or maybe all of them will benefit your company. These features will help you decide if you want to invest in a more efficient communication system like VoIP.
1. Landline Numbers (Anywhere!)
Desk phones take up space on a desk and are generally inflexible pieces of equipment. A VoIP system allows for a seamless replacement of a desk phone with softphones. Softphones are devices that have VoIP software installed so that they can function as a landline.
The numbers you have in a VoIP system look like regular phone numbers that your customers can use to call you. The software you've invested in makes this possible.
These softphones are the key to having landline numbers anywhere in the world. (Well, anywhere there's the internet.)
A VoIP phone's flexibility is essentially the perfect solution if you have international team members who need landline numbers. Customer service representatives will get a lot of use out of this feature. This is also a useful feature if your company also has multiple buildings where employees shift between buildings.
2. Integrated Call Dashboard

A vital feature of a VoIP system is an integrated dashboard. All users will be able to view extension lines, call queues, and inbound and outbound calls all in one place.
The integrated call dashboard also has different views, depending on the software you've bought. You can view it as a regular user, or as a receptionist, or perhaps a manager. Each viewpoint has its own layout, designed for the maximum efficiency of the user.
The various layouts make calling easier. With everything in one visible window, the integrated design paves the way for a more efficient call queue. It will also allow your staff to use more tools, which will make the calls run more smoothly.
3. Improved calling features
VoIP systems are designed to provide the most amount of features for a reasonable price. The things you can do on a landline have been improved in a VoIP system.
The main calling features that VoIP systems have improved on are call queuing, call forwarding, and live call parking. You have more queues and a more considerable call capacity. Some VoIP systems have also integrated SMS texting (although this isn't automatically available and will require specialized setups).
VoIP systems will also take note of the numbers used in a call, the length of the call, and the history of the call's transfer. This helps businesses immensely to keep all of the information they need to contact their clients.
Due to the use of an internet connection and devices with cameras, you now also have the option to have video conferences using the phone numbers in your organization. You can also schedule call conferences, unlike traditional phone systems.
4. Integration into different communication networks

VoIP phones have their own internal communication network where you can also have video calls. Still, if your company is already comfortable with other pieces of software, you can integrate it too.
VoIP phones have the option of being integrated into standard communication networks such as Viber and Microsoft Teams. You can make calls from those programs and receive messages too.
Different calendars can also sync up with your VoIP system, especially when scheduling a conference call. This allows you to access all your contacts, even if they aren't immediately available in your VoIP phone system.
Plus, you can integrate it into your SMS network if you want to activate texting thru VoIP. This allows you to have centralized messaging, and to make sure nothing gets missed.
5. Improved voicemail capabilities
VoIP systems allow for better voicemail options. You have a dashboard to easily access all voicemail calls and an easier way of setting up your voicemail greetings. You can also customize your voicemail according to the status you set in your VoIP app.
Some VoIP phone systems, like 3CX, also have the option to forward voicemail files to your email. That way, you're always connected - even on the go. This works well with calendar integration since you've already provided your email account details.
Do you need VoIP for your business?

As a business owner, it's important to know everything about the product you're investing in. And as an MSP, we've noticed that these following features make the shift to VoIP worth it for our clients.
Accessible landline numbers from all locations (with internet service)

An integrated call dashboard for better call management

Improved call features for a better user experience for your customers & employees

Integrated into different communication networks for easier onboarding

Vastly improved voicemail capabilities for complete connectivity
Despite these powerful VoIP features, these advantages are useless if your company doesn't need them. Always remember to review your company's needs before shifting to a different communication system.
If you want to know if you need VoIP for your business, read "What is VoIP? (& Do You Need It?)". This will explain the basics of a VoIP system while helping you decide if your company will benefit from VoIP.
Related article: Why Switch to VoIP? A Complete Guide