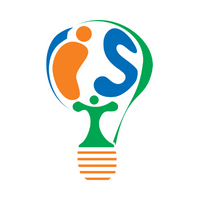 Break-Fix versus Managed IT Services: Pros and Cons
Which is better for your company: break-fix or managed IT services? It depends on your needs. In this blog post, you will learn the Pros and Cons of both.
Companies that operate on a break-fix arrangement only call an IT provider after something breaks. But increasingly, businesses are turning to managed IT services. A managed IT service provider offers around-the-clock monitoring and tech support to fix problems the moment they happen—or in some cases, stop problems before they arise.
4 Big Problems with the Break-Fix Model

1. Break-fix doesn't provide preventive maintenance, which can lead to more downtime-causing issues
2. When downtime occurs, a break-fix provider typically takes longer to fix the issue than an on-call managed service provider.
3. Break-fix providers may be less likely to fix looming problems because they make more profit when more problems occur.
4. Break-fix doesn't typically cover any upgrades or strategic planning. That can eventually leave your business behind the curve in technology.
4 Advantages of Managed IT Services

1. Preventive maintenance is a core part of managed IT service, which keeps your system safer, faster, and more reliable.
2. A managed IT service provider continually monitors your system for problems, which helps minimize or even eliminate many causes of downtime.
3. Managed IT service providers are more likely to fix looming problems before they happen. Since you're paying a flat monthly fee, your provider has an incentive to fix problems as quickly as possible.
4. The constant attention of a managed IT service provider helps your company look ahead and plan for the future. Strategic technology planning keeps your company ahead of the curve.
When to Choose Break-Fix Instead of Managed IT Services?
In the short term, a break-fix arrangement allows you to conserve funds and fix only the most urgent problems.
If your business can handle occasional downtime, rarely suffers IT issues, isn't planning any computer upgrades, and doesn't have the cash flow for managed IT services, then break-fix might be a viable short-term solution.
But as time goes by, technical issues are more likely to crop up. Sooner or later, your business will need to upgrade your computer network, replace your server, or undertake any number of IT projects. In the long term, managed IT services is the smarter choice.
Break Out Of the Break-Fix Cycle
Break-fix models are quickly becoming obsolete, according to a 2017 report by the Technology Services Industry Association. The hard lesson learned by Prime Cap Financial is a case in point. Now, the Las Vegas mortgage brokerage has switched to managed IT services provided by Intelligent Technical Solutions.
"What's worth it to me is assuring that I have the right IT people in place. I don't know how to truly express how valuable that is," McKinnon says.
Find out what makes ITS the leading managed IT services. Contact ITS today.