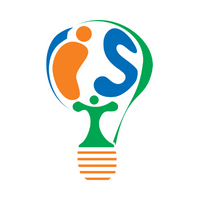 Investing in Your Company During an Uncertain Future
There is no doubt that these are tricky times for many businesses. In this blog post, learn why you need to invest in your company during an uncertain future.
Especially in the cities we work in, Las Vegas, Chicago, Los Angeles, and Phoenix, where stay-at-home orders and higher-than-average cases have affected our local economies. So, many companies are seeking to batten down the hatches and ensure their capital outlay is in line with sustaining their future as a company. We totally understand and support the need for a business to do that. One thing is for sure, if you plan to survive this coronavirus lockdown and get to where things are normal, investing in your company's future is the best thing you can do.
While the workload is light, it makes it easier to implement IT projects as well as test your current systems such as your BDR to ensure your disaster recovery solution is functional and that you can actually recover your lost data. We have found most companies with a disaster recovery plan have not tested, or fully tested their systems for years. They are simply hoping when and if they need it, the systems they put into place years ago will work and have their business-critical data.
Have you tested your data? Have you tried to ensure you could replicate real data using ONLY your data backup system? How often do you do this type of testing?
Other Applications for Business Efficiency Growth:

Another way we can see companies save a lot of money is by having the best business phone system available. When was the last time you ran an audit on your phone bill and your phone service? If it has been since 2018 or longer, you 100% need to have it looked at. If it was more recent, it still would not hurt at all.
Teams and other Microsoft Applications:

Microsoft has some amazing tools people are learning to use like Teams for their video conferencing and project management (why use 2 programs if that is not needed). This gives you the opportunity to set some people up at home and let them use tools that can still get you more business. Microsoft's suite of tools helps enable the remote worker to collaborate and sync with the team so there are no lost or confusing records.
Finally, there is always the cost portion of a managed IT services plan. If you have not looked at your costs and want to see how ITS compares with others in the space, we would love to chat with you and help you see all the benefits we provide our amazing clients.
If you have any questions about Managed IT, IT Services, BDR, Data Backup, Firewalls, or anything else, we would love to chat with you!