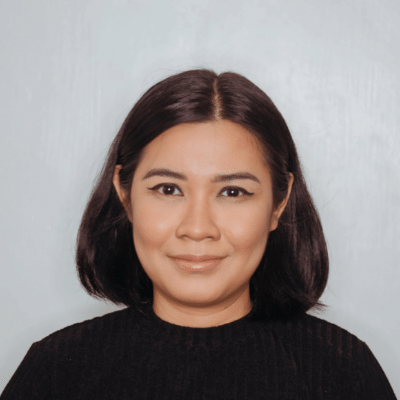 Do You Need to Backup Your Microsoft 365 Data?
The topic of creating data backups is one that we frequently encounter from our clients. This time, a client has asked: "Should I be backing up my Microsoft 365 even if I only use it for email?"
One of the popular misconceptions about using a robust productivity cloud like Microsoft 365 is that it has "set and forget" options that do everything for you. While Microsoft 365 has all the trappings of a powerful and reliable cloud service, it still lacks a few capabilities that you think it has by default.

This is especially true for its backup and recovery features. Just because Microsoft 365 protects your data doesn't mean that it offers a comprehensive backup service.
At Intelligent Technical Solutions, we ensure that our client's data is protected from data loss by creating backups of their files in multiple locations. As a managed service provider, we've been implementing backups for over two decades for our 368-strong clientele across the country.
In this article, we'll discuss the advantages of backing up your Microsoft 365 data even if you don't use every application on it. We'll also walk you through the process of how we back up your data using a third-party service. But first, let's talk about the type of backup protection that users can expect from Microsoft 365.
What Microsoft 365 Offers in Terms of Backing Up Your Data?

Microsoft offers some basic protection in terms of safeguarding your data from corruption or damage. For instance, it replicates customer data in multiple data centers assigned to their geographic location. This makes customer data highly available to them in unforeseen circumstances.
However, users need to note that there are limitations to Microsoft's data protection features. This highlights the importance of having your backups.
"Microsoft is only responsible for the infrastructure they provide. The actual data, which belongs to the user or the client, is the client's responsibility. If something catastrophic were to happen to that, then Microsoft is not liable for that data," Edgar Richarte, Project Technician at ITS, stated.
"Microsoft 365 has its own backup process, but that's not our backup—they're in control of that backup. So, it's crucial that we have complete control of the data, and by backing it up yourself, you have complete control of your backups and the data," he added.
According to Richarte, Microsoft has ways of getting some files back, but it only covers files updated within a month of retention. The availability period largely depends on the service. For SharePoint items, deleted files stay in the recycle bin for 93 days and are recoverable within that period. As for Exchange Online, deleted mailboxes are retained for 30 days before they expire, while individual deleted items can be recovered between 14 to 30 days.
The 3-2-1 Rule of Backups
Additionally, the primary reason you need to create backups for Microsoft 365 is the 3-2-1 rule of backups. The rule requires users to save three copies of their data in two media types, with one backup media located offsite.

Relying on Microsoft 365 alone is not enough, as it's akin to backing up your files in a similar drive. Microsoft even explicitly stated in its service agreement that users should back up their assets "using third-party apps and services." Here is a direct quote from that service agreement:
"We strive to keep the Services up and running; however, all online services suffer occasional disruptions and outages, and Microsoft is not liable for any disruption or loss you may suffer as a result. In the event of an outage, you may not be able to retrieve Your Content or Data that you've stored. We recommend that you regularly backup Your Content and Data that you store on the Services or store using Third-Party Apps and Services." - Microsoft
What Happens to Data that Isn't Backed Up?
There are many ways that files get corrupted or deleted. Malware is one of them, and you may not be aware that malware is already deleting your files until they're gone completely. You would not want to spend hours locating each deleted file in the recycle bin or retrieving the version you need.
"If you need to go back beyond a certain period, you're out of luck. If you do your own backups, you can go and look at your backups and restore whatever you need to because you can," Richarte said.
With a third-party backup tool, the backup process can be very granular. Users can narrow down their search and restore a particular email or an entire folder where they save emails. They can also recover the files in one go.
How a Managed Service Provider Backups Your Data?

Typically, a managed service provider uses a third-party backup service, such as Veeam, which essentially replicates Office 365 data, including Exchange Online, SharePoint Online, OneDrive for Business, and Microsoft Teams. Separate repository setups are created for clients so their data isn't mixed, according to Richarte.
Basically, an administrator creates a backup job for the client and schedules it. Users can then set up a retention policy for as long as they need access to their data.
The third-party backup tool allows users to retrieve their data at a point in time. It eliminates the back and forths with the Microsoft support team, which can take a couple of days. It also lets users recover their data within minutes.
Ensure Business Continuity with Backups
Never play down the possibility that a cyberattack could hit your organization. Accidents and calamities are inevitable, which your sensitive data is at risk at all times.
The practice of backing up your critical information, however, is one way to prepare your organization for unforeseen circumstances. You should observe the 3-2-1 rule of backing up your data for good measure even if the services you use claim that they create backups of your files.
At ITS, we can help you safeguard your information from cyberattacks and data loss with a good backup regime. You may read this article to gain a better understanding of what an ideal backup strategy looks like.