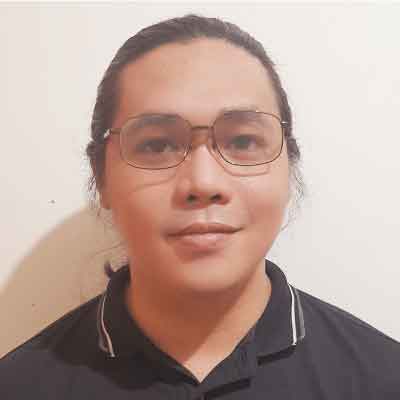 Top 6 tips to save money and optimize your Office 365 subscription
Want to cut down your spending on Office 365? Find out how you can keep your Office 365 expenses in check and potentially save a lot of money with a little diligence know-how.
---
You're probably paying too much for your Office 365. And no, Microsoft isn't scamming you. It's often the result of poor license management. The good news is there's something you can do about it.
Do a quick audit of your Office 365 subscriptions. More often than not, you'll discover multiple opportunities for savings and cost reductions. That's because Office 365's consumption pricing model features varying numbers of seats and licensing tiers which can be tricky to manage.

In a report by CoreView, 44% of Microsoft Office 365 licenses at the average business are "underutilized or oversized." That means almost half of your licenses could be downgraded, helping you save money down the line.
Exactly how much money? According to a software solutions company, a conservative estimate suggests 200,000 unused and underutilized licenses equates to $20 million in wasted expenditure.
But don't worry; we can guide you so you can tighten up your processes and prevent your Office 365 subscription from springing a money leak. At ITS, we've spent decades helping hundreds of businesses optimize their technology and advising clients on how to prevent issues like this.
To do that, we'll share some of the top tips on how to maximize your Office 365 subscription so you can save money.
Top 6 tips to save money on Office 365

There are many ways to cut costs when it comes to managing your Office 365 license, and all it requires is some due diligence.
Here are some tips to help you reduce costs and save money on your Office 365 license:
1. Don't over-purchase or pool licenses
Purchasing more licenses than you currently need is an old-fashioned strategy associated with on-premises systems. If your organization has already made the decision to transition into the cloud, then you might be wasting money.
IT departments no longer need to pool licenses to ensure there's enough to go around. Cloud-based services like Office 365 offer the ability to scale up or down as you need.
2. Take note of license types
Not everyone needs to use all of the functionality offered by Office 365. There are many cases wherein people buy one type of license because it fits everybody, even if they don't use all the things included in a particular plan. This excess cost adds up, and you could end up wasting a lot of money that could've been added to your revenue instead.
One thing you should know is that there is a significant difference in pricing across Microsoft's Office 365 plans. Some plans like a Microsoft Business Basic plan could cost you as little as $2.50 per month per user. On the other hand, a Microsoft 365 Business Premium plan is worth $20 per user per month.
That means finding out which plan best fits the roles of your team members could save you a lot of money down the line.
Try to define your team's license requirements by creating a matrix that outlines the services and functionality required by each role. Once you're done with that, you can then match each team member to the correct license. You can do this for all future Office 365 purchases.
3. Check for bundles
The more your business leans into Microsoft products, the more opportunities you could get to purchase products at lower prices. You can do that by checking for bundles.
For example, if you need to run Windows 10, Office 365, and tools like Intune and Azure AD Premium, you can get all of these in a Microsoft 365 Business or Enterprise 365 plan. That means you can purchase all of those licenses for much less compared to getting each one individually.
Try to identify which members of your team qualify for those bundles and move them to the new licensing model.
4. Get HR involved
Just like in a household, reducing expenses is most effective when more people are involved. Get your HR team to pitch in. Integrating Office 365 user provision with your HR's Joiners/Movers/Leavers processes could help ensure you're only purchasing the actual number of licenses you need come the renewal period.
In addition, it also helps you monitor for free licenses that you can reuse when employees leave. You can then use those to ensure new employees have access to Office 365 functionality from day one.
5. Find inactive accounts and unassigned licenses

For larger companies with hundreds of employees, it can get tricky to keep track of individual licenses. Like we've said earlier, almost half of Office 365 licenses at the average company are either inactive, underutilized, oversized, or unassigned. Figuring out which licenses you can remove or recycle can help you double down on unnecessary costs.
It's important to develop a method to detect user activity. There are plenty of ways of doing that; whether it's through Azure AD or Power BI. These methods will enable you to check which apps or functionality your team is using, as well as any inactive accounts or unassigned licenses.
6. Watch out for third-party add-ons
Third-party add-ons associated with Office 365 are also expenses that you should keep your eye on.
Some authorized users can add paid apps through a one-time fee or monthly subscription. Administrators should monitor these add-ons regularly and limit use to only paid apps approved by the business.
You can do that via the Office 365 admin portal under Services & add-ins tab, which lets administrators review and manage all the apps.
Start maximizing your savings on Office 365!
Establishing good practices early on when it comes to managing your Office 365 licenses is one of the best ways to maximize your return on investment. However, if you're already running Office 365 and want to cut down on costs, you might want to conduct regular audits even before the renewal period. That way, you can implement some of these tips and reap the rewards.
Because at ITS, we like to help our clients ensure they're getting the most out of their technology.
Read this article to learn how we can optimize your business technology for success.