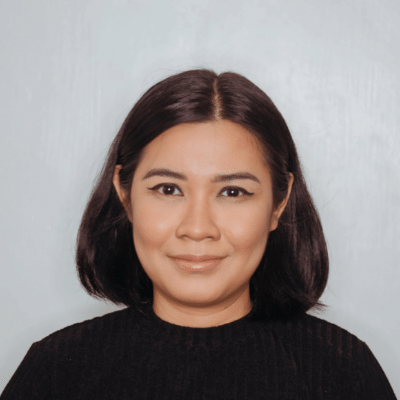 5 Advantages of Going with Your Managed Service Provider for Office 365
Should you rely on your Managed Service Provider in overseeing your Office 365 tenants, specifically in regards to their subscriptions and licenses? Read this article to learn more about the benefits of going with ITS for Office 365.
---
Everyone hates buyer's remorse. Nobody would want to pay for something and later regret it. Usually, when this occurs, you're often left wondering whether it would have been better if you had researched your decision a little more.
Well, you're in luck as here at Intelligent Technical Solution, we're here to clarify things for you.
This week, we've received another question about whether clients are better off purchasing cloud-based offerings like Office 365 on their own or if they should get it through us. Although the answer seems simple, there's more to it than just passing on the responsibility of managing your licenses to your provider.

It's possible to encounter issues along the way that you should be aware of; that's why we're here to talk about why letting us provide you and manage your Office 365 licenses is a sensible choice.
As your Managed Service Provider, it is our duty to help you set up your technology infrastructure so it can work seamlessly at all times. We've helped hundreds of businesses in this department for the past two decades.
This article will primarily discuss the benefits of using your managed service provider to acquire Office 365 subscriptions and licenses. After reading this post, you'll better understand how the licensing works and why you should get it through your managed IT partner.
How Microsoft's Licensing Option Works
Microsoft licenses software to organizations that allow their customers to pay for multiple licenses for products and services. It also offers licensing agreements to service providers, payable every month depending on usage, so that the latter can, in turn, provide software services and hosted applications to their retail customers.
There are several licensing arrangements that firms of different sizes can avail themselves under Microsoft. Licenses and subscriptions are structured depending on a specified period.
What does this mean for you and your company? Basically, you have the choice to purchase subscriptions and licenses from Microsoft directly and pay for whichever business plan you choose.
You can then add or remove licenses as you go and assign them to your users. You also have the option to get the licenses through your managed service provider, which can then assign and manage the licenses for you as you grow as an organization.
5 Benefits of Letting a Provider Manage Your Tenant

There are certainly advantages and disadvantages to having a self-managed Office 365 account, but the disadvantages mostly outweigh the benefits. Below are a few reasons why you should consider going with your Managed Service Provider for Office 365.
1. Ease of migration
"If the client is already in Office 365, usually they only need a back-end transfer to go under us, and then we could start building them for the licenses they have," said ITS Operations Director Peter Swarowski.
According to him, problems only arise when the client bought Office 365 through a platform such as GoDaddy or if they had some early or legacy relationship with Office 365 because they can't transfer it directly to ITS. They would have to migrate everything to a new tenant, which can be a long process.
Migration may also be necessary if the client is coming from an on-premise mail server like an Exchange server into Office 365 or from a Google Workspace into Office 365. However, the process will be more straightforward when done with ITS.
2. Option to buy lower than the published price

The advantage of having Office 365 with ITS is the cost savings. Being a big partner of Office 365 has its perks, so ITS can get a price that is typically below the manufacturer's suggested retail price (MSRP) and pass those savings on to clients. Instead of going direct and paying higher fees, clients can get lower prices with ITS.
3. Automation and scripting around managing tenants
ITS also implements automation and scripting when managing its tenants. "We have a security script that runs against all the clients for the Office 365 that we manage, and it looks for certain things, such as if things are set up correctly to our security standards," said Swarowski.
For instance, the script looks at whether logs are turned on and if there are rules that protect against auto-forwards. It also looks for accounts that don't have multi-factor authentication (MFA). Essentially, it looks for issues that put the clients out of compliance to fix them.
"We recommend all of our clients to run that scan every single week," he said. "We set up the license and make sure everything looks good. If the client misses something, at least we can address that because of the weekly report."
4. S
treamlined recommendations and best practices
Swarowski stated that another benefit of getting Office 365 with them is because they can ratchet up their security standards across the board. Another point of going with ITS versus running Office 365 themselves is that clients can receive recommendations in a more streamlined way.
"If we see a new type of attack and new techniques that threat actors are using, we can go and build that into the script and then basically check it against all of our clients. Maybe some of our clients have already had those protections in place. Maybe a few of them didn't, and it wasn't an issue before. But now, by updating our standards, they can get those benefits as well," Swarowski said.
5. Better user access management
Finally, another advantage of using their managed service provider to run their Office 365 tenants is having the ability to monitor user privileges and tracking activities.
For example, if a tenant with an admin account did a password reset, ITS will be able to find out if the activity was legitimate and the time and place it was done. ITS will be able to determine whether the admin account was compromised, as opposed to the client running the service themselves.
Obtain Your Office 365 Licenses through Your MSP

Acquiring your licenses through your managed service provider takes the guesswork out of configuring and optimizing accounts and services. By letting your provider handle your licenses, you get to make sure that your services are set up correctly and are free from security risks.
As discussed earlier, the benefits of allowing your provider to manage your licenses include:
Ease of migration;

Option to buy lower than the MRSP price;

Automation and scripting around managing tenants;

Streamlined recommendations and best practices;

Better user access management;
At ITS, we'd like to offer our clients a guarantee that they won't regret their purchasing decisions. Our mission is to drive our client's cloud transformation and manage their Microsoft 365 environments efficiently, so they can maximize their return on investment (ROI) and save money in the long run.
Eager to learn more about how we can help you? Read this piece if you'd like to know how your company can benefit from allowing your managed IT provider to manage your technology. You can also find out more about the security advantages of letting us handle your IT systems by reading this piece.