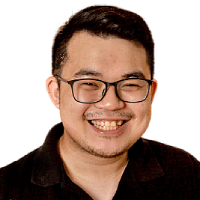 [Video] What's the Right Conference Phone for You?
Using a standard phone for your business instead of a conference phone might seem like a good idea in the short term. However, it can give your business more headaches than benefits. Find out why we recommend against standard phones and determine which conference phone is right for your business by watching this video.
Get your conference phone today. Call us at 888-969-3636.
About JP Chua
JP Chua is the Video Producer at Intelligent Technical Solutions. He has worked in documentary, narrative, and corporate video productions. JP combines his love for people and video to connect businesses with their target audience, turning them from curious prospects to happy clients. Outside of work, he produces his own personal films, most of which have premiered in the Philippines and Malaysia. In his spare time, you can find him watching films with his cat, Lunar.