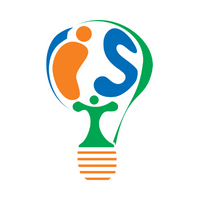 VoIP Systems Beneficial Features
There is a love/hate relationship with VoIP in the IT world. In this article, learn more about the new VoIP features that the VoIP phone system has to offer.
---
There are some who think of VoIP as it was in 2006 and they think about the terrible quality and the choppy sounds as the technology was more in the infancy phase rather than the mature phase. Those who love VoIP, as we do, love it because the technology has come so far.
Rather than doing everything just using a software product requiring computer headsets, the VoIP of today you would have no idea is using VoIP compared to a traditional PBX phone system.
There are physical phones sitting on desks like you are used to, the difference comes in all of the extra features today's business VoIP phones offer.
Related article: Why Switch to VoIP? A Complete Guide
VoIP Features

Easy Installation
Cut Your Bill in Half
See What Employees are On and Off
Auto Fax to Email
Chat Between Employees on Your System
Integrate with CRM's like SalesForce
Have a Robust Go to Meeting Included
Mac and Android Softphones to Work Anywhere
It is important to be able to see a business VoIP system in action. If you are here in the Las Vegas area (or want a good write-off) - come and see how our phone system works. We eat our own cooking. After testing dozens of potential solutions we found what we believe is the very best in the market today. Get the best value on your phone system and stop paying double for half of the features.
Our professional IT Support team always ensures the phone system will have adequate resources to run well. Get a copy of your bill and get ready to save money while getting more features! Contact us!