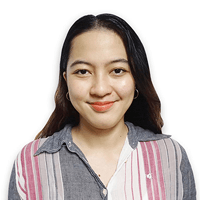 How Technology Benefits Nonprofit Organizations
Does your current technology sync with the mission of your organization? Does it help make your operations and processes easier? Do your office staff, field employees, and volunteers have the ability to communicate seamlessly and collaborate on files in real-time? Is it easy and secure to make and accept donations?
If you answered no to any of these questions, you have a real problem.
Practically speaking, nonprofits have always been behind in their technology as opposed to for-profit organizations. The reason may be the lack of funding to invest in system upgrades or the budget is allocated to more important causes. Regardless, it has become a habit for some to settle for what they already have.
However, this apparent disregard for new technology has proven to be dangerous and may only cost more, especially in an era where data is everything. A nonprofit organization is not an exemption.
It's time for a change.
Intelligent Technical Solutions (ITS) can help. For nearly twenty years, ITS has been helping nonprofit organizations manage their technology to make business processes easier and more efficient. In fact, just this year 2022, ITS has been named as one of the top Managed Service Providers for nonprofit verticals.
One notable client we have had since 2007 is the United Way Bay Area (UWBA), a San Francisco-based nonprofit organization.
ITS San Francisco was able to help UWBA overhaul its IT infrastructure back when they were having problems with the system migration. At present, ITS has been supporting UWBA to improve utilization and leverage the latest trend in technologies and was also able to help them smoothly transition to a remote setup when the pandemic hit the globe.
By the end of this article, you'll learn about:
The four ways technology can help improve nonprofit organizations' efficiency

Cybersecurity tips for nonprofits with remote work setup
Four Ways Technology Can Help Improve Nonprofit Organizations' Efficiency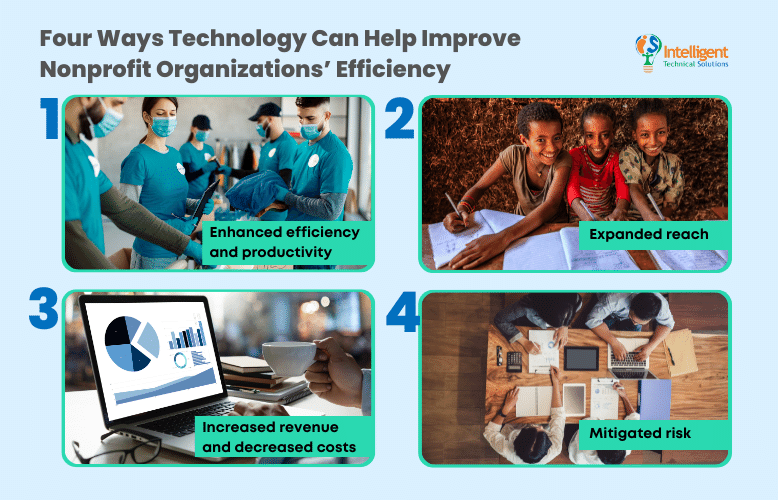 A lot of events and people depend on your nonprofit organization for support. As such, you will need to have a stable network system that supports you to avoid interruptions in your goal to further your social causes. With new and innovative technology, you can expect the following outcomes:
1. Enhanced efficiency and productivity
When team members are forced to work in manual, paper-based, and non-digital ways to carry out day-to-day processes, chances are they end up spending–more like wasting–time on administrative work (that can be automated) rather than on direct service and community impact.
Adopting an automated system allows for increased efficiency and productivity that streamline processes and boost mission delivery.
2. Expanded reach 
Through enhanced work efficiency, your nonprofit will be able to provide additional capacity to reach and serve more people. Since there will be more hands-on-deck and intact communication, it can make way to spread service availability to people outside your area.
3. Increased revenue and decreased costs
Technology can also modernize the donation process and maximize the marketing message reach. Therefore, allowing revenue growth.
In the same way, adequate technology use and training can significantly decrease operating costs. When the system is in tip-top shape and the team members are well-informed about the usage of software and applications, potential risks are reduced, and unnecessary costs diminish.
4. Mitigated risk
Data is everything in this day and age, so it is crucial that you protect it against any harm. To do that, you have to develop plans and have the right tools that suit your needs. Since nonprofits need transparency and accountability, the goal is to reduce the risk of hacking, protect data, and decrease the opportunity for lost files, documents, and databases.
Keep in mind that an investment in the latest IT infrastructure ultimately protects assets and mitigates potential legal liability.
If you don't know where to start with your cybersecurity, below are some of the courses of action you can take.
Cybersecurity Tips for Nonprofits with Remote Work Setup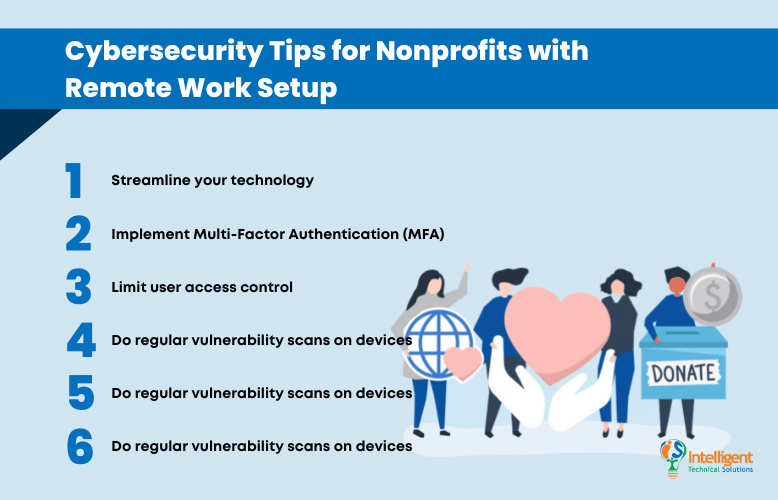 You may have good intentions with your nonprofit organization, but that doesn't spare you from the cyber risks every business faces each day. On this account, ITS San Francisco came up with these cybersecurity tips to ensure network safety:
1. Streamline your technology
While it may be easy to layer in new technology platforms, regulating these might be more beneficial. Limiting platforms can cut down on the amount of training time required and the ongoing troubleshooting that may take place. In addition, it enables organizations to vet the applications properly and ensure the best security practices are in place.
One helpful tip is to publish mini training videos about the software and applications being used. These videos can be references for future team members, focus on frequently asked questions, or both.
2. Implement Multi-Factor Authentication (MFA)
In recent months, phishing emails and social engineering attacks have increased exponentially. Implementing MFA helps mitigate these attacks and takes some of the human error out of the equation. These types of attacks, if successful, can cause major issues for nonprofits for years to come. In some cases, they may lose essential donors. Do not overlook this.
3. Limit user access control
With more employees working remotely, it's even more important to monitor who has access to what. Monitor user access and shut down access if they no longer need it, and certainly if they are no longer with the organization. Reigning in access also limits potential access points for hackers.
4. Do regular vulnerability scans on devices
Make vulnerability scans a priority, especially with devices now originating from home internet connections or other remote locations.
5. Reconsider your Bring Your Own Devices (BYOD) plan
The transition to remote work may have been sudden for your nonprofit, and personal devices are used more frequently at the moment. It'll work for now but these devices should be protected and managed. Take time to review BYOD plans that are currently in place. See how employees are using them to access nonprofit applications and files.
Consider purchasing company cell phones and laptops for your team members if possible. This may not work for all organizations, but it can help mitigate some cybersecurity risks.
6. Transition to a cloud-based environment & infrastructure
Remote workers need a secure way to quickly and securely access and share organization information. A cloud-based environment offers this opportunity, along with more security and protection, especially when multi-factor authentication and other security protocols are put in place.
Is your current technology working for your nonprofit organization?
Technology has impacted nonprofit organizations in more ways than one. As a Managed IT Service Provider, we've seen how a secure and stable network has helped our clients fulfill their goals of:
Enhancing their efficiency and productivity,

Expanding their reach to areas outside their community

Increasing revenue and decreasing operation costs

Mitigating cybersecurity risks
If you think your outdated technology is holding you back from achieving your organization's objectives, it's time to start looking into what you can improve. At ITS, we help empower nonprofit organizations through technology. Give us a call if you want to reassess your network for free.
Good news! Recently, Microsoft launched a Security Program for Nonprofits with hopes of assisting organizations to protect themselves from network breaches. Follow the link to know more about the program.