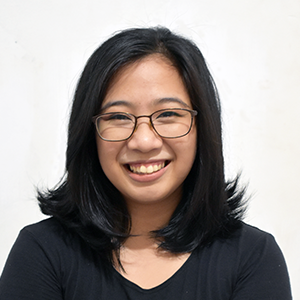 Top 5 Managed IT Providers for US Manufacturers in 2024
In the business of manufacturing, where technology and innovation are at the heart of success, finding the right IT partner can be a game-changer.
As we near the end of 2023, manufacturers across the United States increasingly turn to managed IT service providers (MSPs) to navigate the complex terrain of modern IT. These MSPs offer a lifeline, ensuring that manufacturers can focus on what they do best: creating exceptional products – while leaving the complexities of IT management to the experts.
But choosing the right MSP partner makes all the difference between great and substandard service. You deserve to start with the best options.
That's why Intelligent Technical Solutions (ITS) compiled a list of the best MSPs for manufacturers so that you know where to start.
While it's tempting to put ourselves at the top of the list, we've decided to exclude ourselves to give you our best objective opinion. This article lists the companies in alphabetical order and contains quick facts you should know about each one, like their services, industry reputation, and price range. By the end of this article, you can find the best match for your business.
1. Ensono

Ensono is an MSP with a global presence and headquarters in Downers Grove, Illinois. Founded in 1969, they've developed into a team of over 2,900 associates with experts in AWS, Azure, and Google Cloud.
They offer services such as consulting, modernization of mainframes and applications, public cloud migration, and cloud-native development. Ensono also tackles various platforms, including public, multi or hybrid cloud, and mainframe. They offer 24/7 support as well.
Pricing costs aren't indicated on their website, but you can set up a meeting so they can give you a specialized quotation. They have a list of customer testimonials and manufacturing case studies for transparency and have won awards such as MSP of the Year for three years in a row. They also have a 4.4/5 Google rating.
2. Expedient

Expedient, founded in 2001, has placed itself as one of the best US managed service providers. They operate locally in multiple US cities, including:
Pittsburgh

Baltimore

Boston

Cleveland

Columbus

Denver

Indianapolis

Memphis

Milwaukee

Phoenix
Expedient specializes in Infrastructure as a Service (IaaS), particularly cloud and data center services. They keep up to date with HIPAA and PCI DSS standards, and they publish annual Service Organization Control (SOC) reports for all locations.
Related reading: Can an MSP Help You with Regulatory Compliance?
Ranked among the top five managed services providers globally on Channel Futures' MSP 501 list, Expedient provides specialized manufacturing cloud services and is most well-known for their data centers. They also have a dedicated cloud pricing calculator and assessment page.
3. Nothing But NET

Nothing But NET (NBN) has been around since 2001 and currently operates in three locations: Phoenix, Scottsdale, and New Jersey. NBN serves businesses of various sizes across different industries, including manufacturing companies.
They offer cloud computing, hosting, virtualization, data security, data backup, monitoring, and help desk support. They also assist in designing and implementing IT strategies and troubleshooting computer and network issues.
Like the other mentioned MSPs, their prices are unlisted. However, you can get a quote after setting up a meeting and network assessment. They also have a dedicated testimonial page and are known for their easily accessible staff.
4. Park Place Technologies

Park Place Technologies is another global MSP with a US-based headquarters. Located in Mayfield Heights, OH, the company has over 1,000 individuals collaborating with over 21,000 companies worldwide.
They primarily focus on enhancing infrastructure, ensuring uptime, optimizing IT processes, and managing IT budgets. Park Place Technologies offers a range of services, including, but not limited to:
Maintenance and support

Hardware upgrades

Equipment relocation

Hardware disposal

IT asset management

Equipment performance assessments

Network monitoring
Pricing is available only upon request, with multiple case studies and reviews for easily getting insight into their company. They're a multi-award-winning company known for their fast growth and turnaround times, currently standing at an average of 4.3 out of 5 stars on Google.
5. Velocity IT

Velocity IT, headquartered in Dallas, TX, is an MSP specializing in telecommunication services, particularly designing, constructing, implementing, and managing high-availability voice solutions.
However, Velocity IT still offers fully managed IT services with 24/7 support and monitoring for businesses of all sizes. Their services encompass various aspects of IT, including day-to-day IT helpdesk support, network design, backup and disaster recovery, cloud migration, and network security.
Pricing isn't available on their website and requires a consultation before you can get a quote. On the other hand, they're one of the few MSPs with a free 30-day trial and are known for their fast and personable staff. They have a solid 5/5 Google rating.
Which Manufacturing MSP Should You Choose?
Every company has its strengths and weaknesses, with a company culture that becomes apparent when interacting with them. Therefore, contacting prospective partners and setting up a meeting is still an essential step in partnering with an MSP.
At ITS, for example, our representatives conduct thorough interviews, network assessments, and security evaluations to give future clients a holistic, honest peek into what it's like to work with us – all before finalizing the partnership.
Here are resources you can use to prepare for your meeting with an MSP - regardless of whether it's with us or with any of the other great companies on this list:
If you want to learn more about ITS and see if we're a good match for your needs, visit our Manufacturing Industry Page or schedule a meeting with our IT experts.