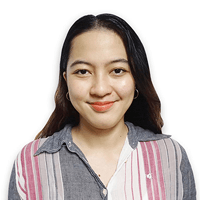 Law Firm Compliance: 4 Key Challenges and How to Navigate Them
Law firms are held to high ethical and legal standards. These standards are essential for maintaining the trust of clients and the integrity of the legal profession.
But despite their extensive training and familiarity with diverse regulations, law professionals continue to grapple with a range of compliance issues that demand their attention and resources. These challenges span various aspects of legal practice, such as evolving regulations, technological advancements, and shifts in client expectations.
These compliance challenges can pose significant obstacles to law firms if not addressed.
What are these challenges, and how can one navigate them? We sat down with our Senior Vice President of Cybersecurity, Sean Harris CISSP, to answer these important questions.
Intelligent Technical Solutions (ITS) has been providing enterprise-level managed security services to law firms and other businesses for twenty years, and we understand that maintaining compliance can be challenging. In this article, we will explore the following:
Common compliance standards in the legal industry

Key compliance challenges law firms face and how to solve them
This article will teach you how to ensure your firm remains on the right side of the law.

Why are law firms held to a strict compliance standard?
The CIA triad, which stands for confidentiality, integrity, and availability, plays a crucial role in maintaining the security and reliability of the law firm's information systems and data.
And according to Harris, it's what we should base everything on. Because if one of the three gets compromised, it could lead to a series of consequences.
He gave the recent MGM Las Vegas ransomware attack as an example.
"Availability is what they're affecting when they do ransomware. They're making it so you cannot do what you need to get done, and therefore, you're going to lose X amount of billable time, which could be billions, depending on your business. MGM Casinos paid a small amount to get [the attackers] not to leak certain things, but they still ended up being down for ten days at an estimated eight million dollars a day," Harris said.
Unfortunately, paying ransom does not guarantee the safe recovery of data. These cybercriminals do not play by any rules, so they can continue using the stolen data to blackmail you into giving them more money. And that's where client confidentiality and the integrity of the recovered data are put in jeopardy.
That's why industry regulations are established; they are primarily designed to meet the needs of the CIA triad. These regulations and compliance standards provide a structured framework for organizations to follow in order to protect critical data and maintain the trust of their stakeholders.
What are the common compliance standards in the legal industry?
"It depends on what industries they're working with," Harris explained.
If your organization handles medical records or is involved in health-related cases, you should be compliant with the Health Insurance Portability and Accountability Act or HIPAA.
For firms dealing with personal financial information, you should look into the GLBA or the Gramm-Leach-Bliley Act.
Lastly, state-specific rules on data breach notifications also play an important role. For instance, the California Consumer Privacy Act (CCPA) affects businesses operating in California.
Harris emphasized that while no special requirements are mandated exclusively for law firms, it's crucial to recognize their fiduciary responsibility to clients. This duty underscores the need for a robust IT framework that aligns with the specific industry regulations you encounter in your legal practice.

Key Compliance Challenges That Law Firms Face
The legal profession is confronted with a complex web of obligations. And here are some of the most common challenges you may encounter:
1. Data Security and Privacy
Law firms are among industries scrambling to keep up with an increasingly unsafe cyber landscape. In fact, they are facing an average of 1,248 attacks a week, Checkpoint Research found.
This alarming statistic stresses the critical importance of cybersecurity and data protection in the legal realm. Law firms are not only custodians of justice but also custodians of vast amounts of valuable data, and confidential client information, case details, and sensitive documents are prime targets for cybercriminals.
Thus, you must be vigilant in safeguarding client data. To address these challenges effectively, your law firm must:
Watch this video to learn more:
2. Ethical Responsibilities
Lawyers face significant ethical responsibilities within the legal profession. They're bound by professional codes of conduct, and any breach can lead to disciplinary action. These ethical obligations cover a wide spectrum of areas, such as:
Maintaining attorney-client privilege,

Avoiding conflicts of interest,

Ensuring truthfulness in court, and

Providing zealous representation.
Balancing these ethical duties with the need to advocate for their clients can be a complex challenge. Attorneys often encounter situations where they must prioritize their client's interests while still upholding the integrity of the legal system.
In addition, lawyers must go through a web of rules and regulations set by various legal associations, bar associations, and licensing bodies. These rules, as explained by Harris, can vary from one jurisdiction to another, which adds an extra layer of complexity for firms operating in multiple regions.
Hence, you must maintain a solid grasp of the rules of professional conduct, ensuring your actions align with both local and international ethical standards. Unintentional breaches of these standards can harm your firm's reputation and carry legal consequences.
3. Client Confidentiality
Maintaining client confidentiality is not only an ethical duty but also a legal requirement in the legal industry.
This commitment is rooted in the attorney-client privilege, a core principle of the legal profession. Violating this privilege can result in legal malpractice claims, disciplinary actions, and, in extreme cases, disbarment for attorneys. Such breaches also tarnish the reputation of the entire firm.
In the face of increasing cyber threats, preserving client confidentiality becomes more challenging.
You must find the right balance between adopting digital solutions for efficiency and adhering to stringent confidentiality standards. This involves securing the storage and transmission of client information and educating staff on the importance of maintaining confidentiality.
4. Document Retention and Destruction
Law firms generate a significant volume of documents, both digital and physical. Knowing what to retain and for how long, as well as ensuring secure disposal, poses a compliance challenge.
Maintaining an excessive number of documents can lead to unnecessary storage costs, which can strain the firm's financial resources. In addition, a lack of a clear and consistent document retention policy can put the firm at risk during legal proceedings.
Courts often require law firms to produce relevant documents as part of the discovery process, and failing to do so can lead to legal penalties and reputational damage.
On the flip side, improper or insecure destruction of documents can also be problematic. Firms must comply with specific regulations governing the disposal of sensitive and confidential information to protect client confidentiality and maintain compliance with data privacy laws.
That's where you must find the balance between the need for document retention for legal and operational purposes and the requirement for secure and timely document destruction. As a resolution, you need to establish clear policies and procedures in this regard.

Navigate Compliance Challenges with the Help of Experts
Navigating compliance challenges in law firms is an ongoing endeavor that requires proactive measures and continuous adaptation. It also requires expertise to develop and implement robust compliance programs tailored to the unique needs of the organization.
This is where an experienced managed security services provider (MSSP) comes in. Partnering with a seasoned MSSP like ITS with a deep understanding of the legal industry's intricacies can be invaluable.
ITS has been providing organizations, including law firms, with quality cybersecurity and compliance services for years. Find out how we can help you by scheduling a meeting with one of our compliance consultants. Or, you can check out the following resources to learn more about compliance for law firms: