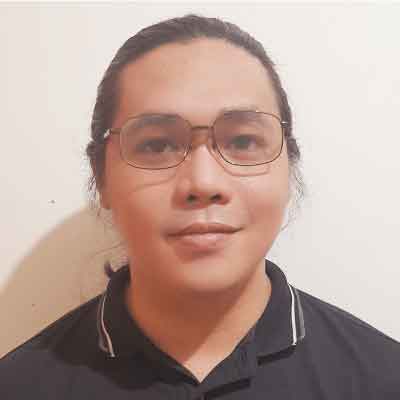 5 Clear Signs Your Law Firm Needs Managed IT Services
Here's a scenario: One of your best clients keeps insisting that you coordinate with them using THEIR system instead of YOUR client portal. That could indicate that they think your technology and cybersecurity aren't up to par. And, if you don't do anything about it, they might look for a firm that can meet their standards.
Today's digital world is forcing the legal industry to try to keep up with new technology. You must manage the pressures of implementing and maintaining new systems and security solutions and strive to meet tighter compliance requirements. Not to mention, you still have to focus on delivering the highest level of service to your clients. All of that can be overwhelming.
Unfortunately, you won't always get a scenario like the one above to show that you need help from an IT company. As a result, many firms miss out on the advantages of hiring one. But don't worry; there are telltale signs that could indicate outsourcing your IT might be a good option for you.
Intelligent Technical Solutions (ITS) is an IT support company with 20 years of experience helping hundreds of businesses, including law firms, manage their technology. In this article, we'll detail the telltale signs that you need help from a reliable managed service provider (MSP).
5 Telltale Signs Your Law Firm Needs Managed IT Services
If your firm is experiencing any of the following signs, you should consider getting help from a reliable MSP:
1. Your team is spending too much time on repetitive, non-billable tasks.
Are you spending hours each week on tasks like manual data entry? Administrative tasks are necessary, but they shouldn't be eating up your time for meaningful work. If your team is spending too much time on repetitive and non-billable tasks, it is a clear indication of poor system integration or outdated processes.
You have a team of highly educated and skilled legal professionals. However, instead of developing innovative strategies for your clients, they are stuck doing tasks like data entry for hours, day in and day out. Not only does that hurt your firm's productivity, but your team's morale also suffers in the long run. In addition, it keeps you from maximizing your team's potential.
An MSP for law firms can help you automate tedious and repetitive tasks. They can also help better integrate your systems and update your processes. Those will significantly improve the time you spend on more meaningful tasks.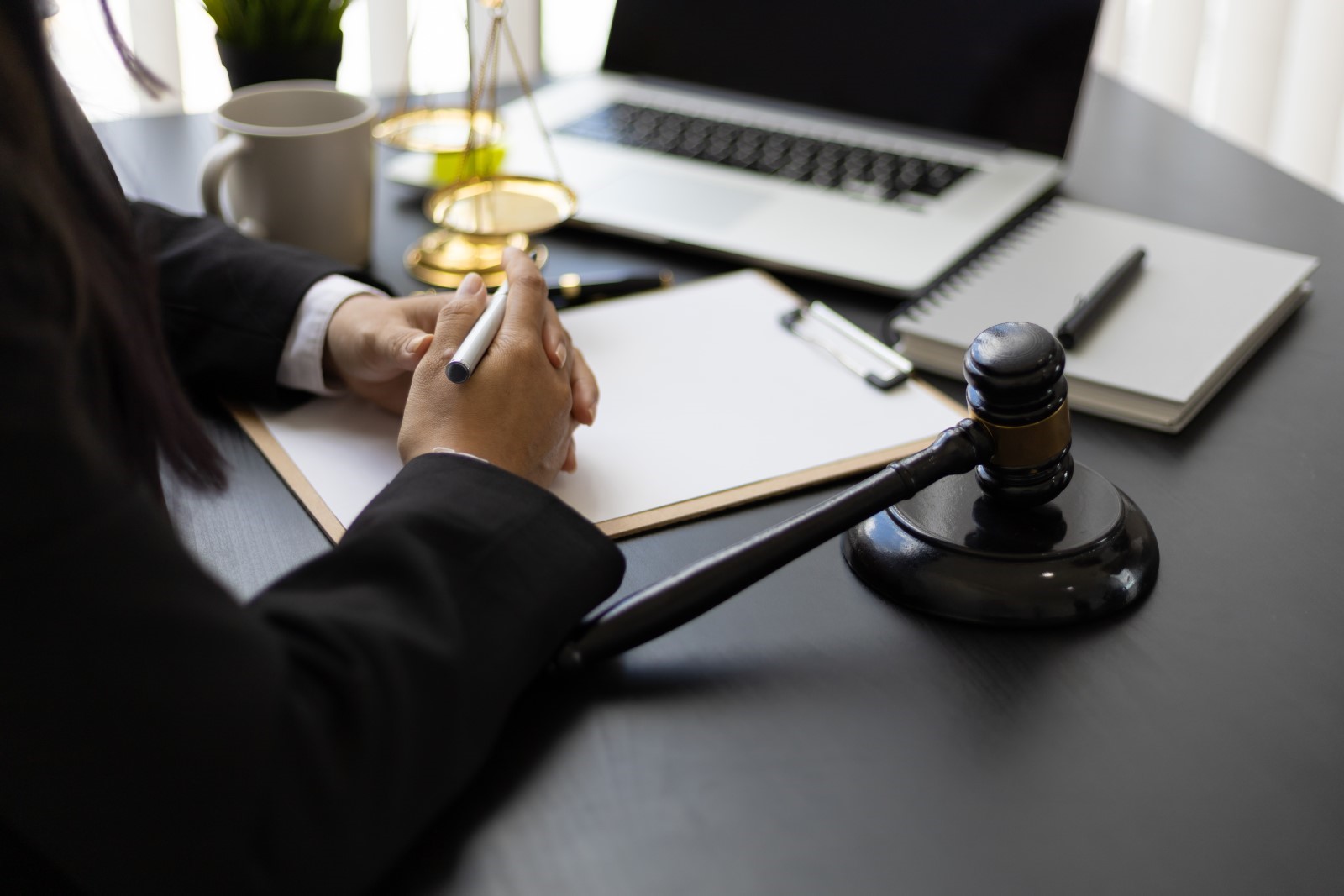 2. You experience frequent and recurring IT issues.
Computer freezes and crashes, slow loading times, and other IT issues might seem like minor annoyances. However, if they happen frequently, that all adds up to hours of lost productivity. For an industry that relies on billing hours, that's money sunk down the drain.
Managed IT services for law firms will provide you with a proactive approach to IT. That means they will strive to resolve IT issues before they even happen. Preventing those issues also leads to significantly reduced downtimes, which translates to improved productivity for your firm.
3. Your firm is still using outdated technology.
Put yourself in a potential client's position. You visit a law office for a consultation, and the moment you enter, you're greeted by massive filing cabinets, big old computers, and other outdated tech. That image doesn't exactly build trust.
While that description may seem exaggerated, it doesn't take away from the fact that using outdated technology can repel potential clients. That's because it implies you're grappling with IT issues, like inefficient systems, weak cybersecurity, and more. And, if you're struggling to keep your IT running, how could you provide clients with the best service?
A reliable MSP will guide you through your digital transformation. They will help you plan, strategize and update your systems to fit your needs and budget.
4. You don't have comprehensive cybersecurity solutions
According to the American Bar Association's Cyber Security Report, 25% of law firms previously suffered a data breach in 2021. That should already sound alarm bells because you have ethical and common law duties to protect your clients' data. Those are often written in the contract and enforced via industry regulations. That means if your cybersecurity fails and your clients' data leaks out, your firm will be held accountable.
Partnering with an MSP can help you bolster your cybersecurity efforts. They can provide essential security solutions and the necessary training for your team. That helps ensure you're upholding your data protection duties to your clients.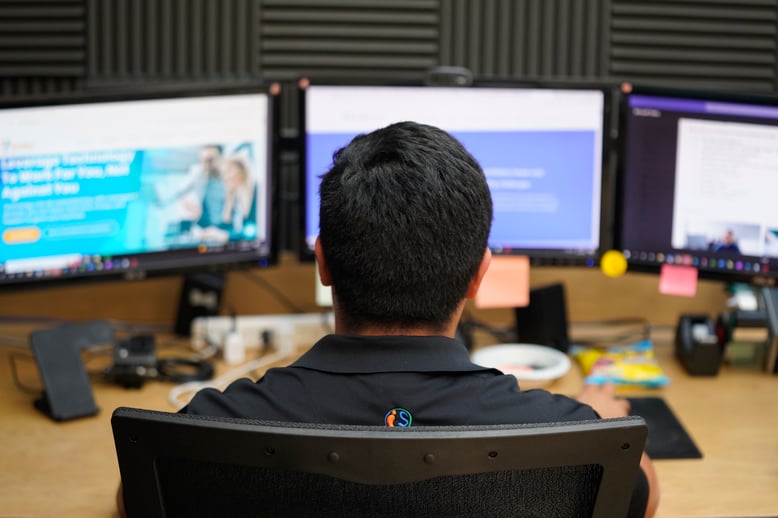 5. Your firm is having trouble meeting compliance.
Legal work is highly regulated due to its confidential nature. Not only will your firm need to navigate your own industry's regulations, but you also have to submit to several compliance standards depending on the cases you deal with. For one, any case involving medical records will require compliance with HIPAA.
What's worse is that compliance requirements are always changing with the times. It's a lot of work just to keep track of it all. The problem is that failing to comply can lead to major consequences like reputational damage, legal action, and hefty fines.
Some MSPs have extensive knowledge and expertise to help law firms stay compliant. They can ensure that all data processing, transmission, and storage is done securely to the highest standards, helping ensure your firm can comply with different regulations.
Does Your Law Firm Need Managed IT Services?
Investing in technology is investing in the future of your law firm. Unfortunately, managing your own technology can be a daunting task. In fact, many firms simply don't have the resources to handle it on their own.
ITS has been helping hundreds of organizations and law firms manage their technology for over a decade. Find out how we can help you by scheduling a free IT assessment. Or, you can check out the following resources below: