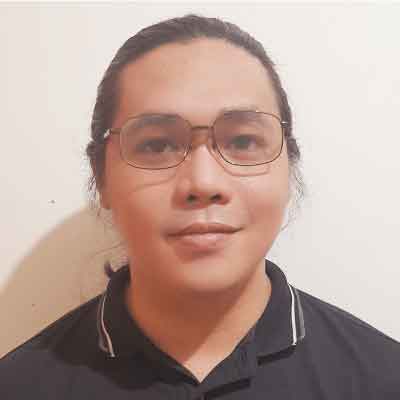 6 Ways Technology Increases Productivity [Updated]
Editor's note: This post was originally published in July 31, 2020, and has been revised for clarity and comprehensiveness.
It's not hard to see how smartphones and the internet cause distractions at work. But these tools — and technology in general — aren't all that bad. If used properly, these can help your business easily and quickly achieve your goals.
At ITS, we've helped hundreds of businesses make the most of technology to help boost their team's performance. In this article, we'll look at the six ways modern devices and applications can increase efficiency and productivity in the workplace.
1. Automates and Systematizes Workflows and Processes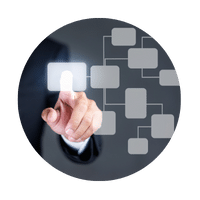 Many successful businesses use applications for streamlining complex workflows and processes. They have features that ease repetitive and time-consuming tasks. These include activities such as collecting and sorting information or paying bills.
From marketing to operations, there are many business automation tools that can make things run more efficiently.
For instance, HubSpot is a customer relationship management, sales, and marketing platform that gathers and organizes client information and daily customer interactions in one place. It allows businesses to engage with prospective customers. The app creates unique, personalized experiences for them. That can ultimately encourage them toward the next best action to take.
Meanwhile, Rippling is an employee management software that lets HR manage employees' payroll, benefits, devices, apps, and more using a single platform.

Turning over recurring and monotonous tasks to powerful computers increases productivity. It also reduces the chance of human error. What's more, letting technology do the heavy lifting allows you and your employees to focus on core business tasks and revenue-generating activities.
2. Keeps Lines of Communication Open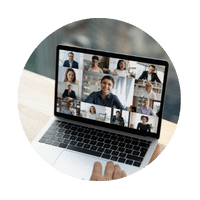 As remote work continues to be the new normal, cloud and mobile technologies remain essential. They help ensure that distributed workforces have the appropriate resources to stay connected and productive.

With the cloud, you can access key business applications and connect with your employees, partners, and clients in an instant.

For instance, a cloud-based solution like a Voice over Internet Protocol phone system enables users to make and receive phone calls via the internet. That is beneficial for remote work setups. It allows employees to easily reach out to colleagues and customers without the hassle of traditional phone systems.
Meanwhile, communication and collaboration platforms like Slack, G Suite, and Microsoft Teams can enable your remote teams to work together despite being apart. Similarly, video conferencing apps like Zoom and Google Meet make it easier to host interactive virtual meetings and stay productive.

A central repository for processes, such as SharePoint, allows users to securely share and manage content with colleagues inside and outside your organization. What's great is that SharePoint integrates with Microsoft Teams. It can also sync across PCs, Macs, and mobile devices, making it easier to collaborate on documents and presentations. Similarly, Confluence allows users to create, collaborate, and organize everything from quarterly planning documents to new hire blogs in a single place.
3. Enables more strategic planning and time management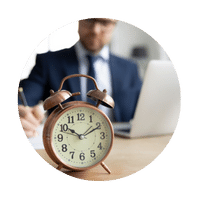 Proper time management is one way to ensure that you and your employees get the most out of your workday. Calendar and scheduling applications such as Google Calendar integrate with almost every kind of productivity app. They are also instantly accessible on any device. Simply plot your tasks and do your best to complete these within their designated timelines. Setting reminders can help keep you on track and develop good habits.

You can also use time tracking tools like Time Doctor to keep tabs on your remote employees' progress and pace. Doing so allows them to be more conscious of how they spend their day and how much productive time they put in on a regular basis. That can help them see which tasks they need to put less or more effort into and eventually improve their efficiency.
4. Simplifies setting and meeting goals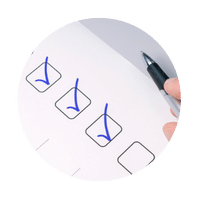 In reading the success stories of prominent personalities, you'll notice a striking similarity: most had a vision and a strong desire to accomplish it. Many also had organized and detailed plans of action for achieving certain goals. There is power in goal setting, and technology can help you create and follow your own blueprint for success.
Common smartphone features, like a to-do list and reminder apps, allow you to record goals and set daily weekly, and monthly reminders. That can help you set priorities and manage schedules. But there are also goal tracking apps like Strides. The app can help you stay focused on your goals and provide you with charts and reminders to ensure you achieve them.
5. Allows for better concentration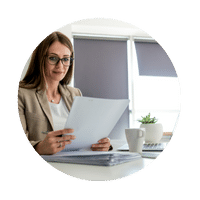 Since technology can take over a lot of other tasks, your team can concentrate more and have longer periods of uninterrupted work. That primarily enables them to become more productive. So it's vital to choose the right pieces of technology to fit your existing business processes, workflows, and culture. That might mean missing out on the latest productivity tools and applications to settle for more established technology.
6. Facilitates continuous education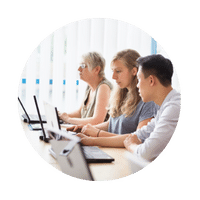 Investing in your staff's development is essential to stimulating the drive, creativity, and forward-thinking abilities necessary to stay ahead of the curve. A learning management system can empower employees to further their knowledge, skills, and talents. It can provide them with a repository of training materials and certifications. Having these resources at their disposal enables them to find novel solutions and innovations that will bring your business and customers the most value.
Looking for Ways to Increase Productivity with Technology?
Technology can either hinder productivity or significantly improve it. It's all about making the most of what's available. The challenge comes from implementing it in a way that can boost your team's performance.
We at ITS have helped hundreds of businesses set up and manage their technology so they can focus on achieving their goals. Learn more about how to make the most of your technology. Download our free eBook to learn how managed services can boost your business's productivity.