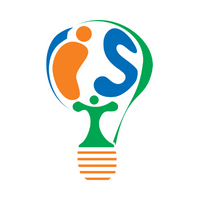 Top Ways Adopting New Technology Impacts Your Business
How do you decide which technology to invest in? How do you maximize the benefits and opportunities technology offers your business? In this article, learn the top ways how adopting new technology can improve your business.
---
Any business owner will have two main concerns: profit and people. Having the right technology makes a tremendous impact on both.
Helping small and medium-size businesses use and maximize technology is what Intelligent Technical Solutions (ITS) has been doing for 20 years. We understand the challenges of achieving technical goals within budget and have found ways to help entrepreneurs find solutions that work best for them. What are entrepreneurs now using technology for? What are the most recent tech trends for small businesses? What's a good way to decide which technology to invest in? In this article, you'll find some answers to these questions.
What technology can do for your business

Technology's biggest benefit is helping us use time more efficiently. When we streamline, automate, and even eliminate certain tasks that would take hours to complete, we free up our people's time for work that adds value to the business. Did your controller spend 4 hours doing accounts receivable reports? By automating the process, he can now spend more time analyzing the report and finding ways to improve collection rates. With real-time reports, the data is also more accurate. Automation allows focusing on tasks that require creativity, innovation, imagination – the very things that make a good business great.
Adopting technology has increased dramatically during the coronavirus pandemic. According to a global survey by McKinsey & Company, approximately 55% of products and services had been fully or partially digitized as of July 2020, compared to 35% in December 2019. In North America, it was 60% in July 2020 against 41% in December 2019.
This has clearly paved the way for the current boom in software development. Going by the online reviews, the way new apps solve problems we didn't even know existed has amazed customers. There's hardly any business process that can't be made more efficient by new technology: accounting, payroll, business planning, project management, document management, website building, email marketing, customer relationship management, applicant management – you name it.
Many websites are happy to list the best apps for your company. Some are free and some come with a fee, but each one seems to anticipate your every entrepreneur need (because the developers are entrepreneurs, too).
Technology trends for small businesses
Technology has allowed many businesses to survive during the coronavirus pandemic. "Adapt or die" has never been truer. Over the last year and a half, digital transformation has increased in all companies, with these considered the most important technology trends for small businesses:
1. Strengthening e-commerce presence.

Consumers staying at home and selling online has never been more important. Entrepreneurs know that online retailing will drive the business even after the pandemic and are investing in the technology necessary to compete.
2. Using more collaborative software.
All companies now use tools to help teams share information through a central hub. Apps for video conferencing, document sharing and co-creating, and instant messaging -- once ubiquitous -- are now indispensable.
3. Moving from task-based automation to process-based automation.
More and more, apps and tools are being connected to feed information to each other and automatically perform tasks, e.g., connecting your sign-up to your e-mail so that new inquiries instantly receive a customized message.

4. Using chatbots.
Artificial intelligence-powered conversational user interface (CUI) tools allow companies to generate customer responses 24 hours a day, 7 days a week. More small businesses will use chatbots as the technology becomes more affordable.
5. Increasing technology for Human Resources.

With the right type (and amount) of technology, goals for increasing and measuring productivity, engagement, and personnel development can still be met in pandemic times. The onboarding experience has even improved in companies that successfully use videos and online processes to provide new employees proper orientation and culture immersion – without ever stepping into the office.
How technology impacts teams
Technology's biggest and most lasting impact is very often on company culture. We now have ways of doing things and bringing people together that weren't even possible 10 years ago. Conference calls with colleagues across different time zones, working together on presentations in real-time, creating instant videos to brief new employees at different times – all of this gets done at very little cost and effort. Teams can be more diverse, employees on all levels more empowered, and leaders able to make connections on a weekly or daily basis.
Remote workers have developed new ways of doing things and along with that, new work habits. And they seem to be happier with the new arrangement: according to a 2020 Gallup poll team members who spend 60% to 80% of their time working remotely are most likely to feel engaged and make more progress on their work goals. Company culture in the New Normal seems to be more positive.
The downside of working from home? Distractions. When you share a small space with other people, it can be difficult to get into the zone. But technology can help: set up multiple computer screens help you organize work better, and use noise-cancellation headsets that let both you and your audience focus during meetings. Companies that have put money into creating a good remote work environment are realizing that the investment benefits everyone.
There's been fear that less face-to-face interaction leaves people feeling disconnected, but the old office routine can be recreated online to achieve the same results: daily morning huddles and monthly birthday celebrations (minus the food) can still be done in virtual space and time. Getting teams together online regularly dramatically increases the feeling of being involved. If people are feeling disconnected, is it because routine is absent or ineffective? Technology is a tool, not a reason, for engagement.
How do I decide which technology to invest in?
Small and medium-sized companies should first get tools that aren't expensive but make a big impact on collaboration: digital task lists, online document management, and cloud services would top the list. Microsoft 365 ticks many boxes aside from email without costing much.
Once your company is ready to spend, here are the steps we recommend:
1. Protect the most critical components of your business.
See where the biggest improvements are needed. Pro tip: it's usually accounting.
A 2019 survey by Capterra indicates that half of the small and midsize businesses that budget for software prioritize accounting programs, and for good reason. It's the investment that efficiently keeps you and your company out of trouble. Not only does poor accounting make your business non-compliant, but it also leads to cash flow issues – one of the biggest reasons enterprises fail.
2. Evaluate what technology suits you best.
Does this program track behavior particular to your consumers? Does it provide the kind of reports you need? Many applications were developed for a specific industry; look for yours. Get the one that streamlines a lot of processes and meets your specialized needs. If it comes with a certain level of customization to align with the way your company works, all the better. Don't forget to ask about service: there should be tech support when you need it.
3. Check what other people are using.
You'll find detailed descriptions of your options and many sites that rank software online. But as with any other service, a user's firsthand experience provides the best basis for your choice. Ask around and ask more. If there's a free version of the software that lets you gauge the ease of use and usefulness to your business, go for it. The only experience you can fully trust is your own!
4. Make sure you're ready to use it.
Do the hardware and software require specialized skills, and does your organization have them? If not, you may need external IT management services. Technology is as good as the people who use it.

Turning technology into an opportunity for your business

The decision to adopt technology comes with the usual questions: who, what, when, how much? But the most important question is, why? It's the question people ask, and with it comes the task – yours -- of managing both expectations and fears. Will this software solve our problems? Will it change the way I work? If a machine can do it, will I lose my job?
A good leader turns technology into an opportunity: it's the best time for personal as well as organizational development. It's certainly where the value of continuous learning becomes real. Have you trained your employees well enough to move up to the next level? What value-adding work have you prepared them to do?
Bringing technology into the workplace can be less about reducing cost and more about people doing things better -- the impact should be positive both on the bottom line and the frontline.
If you'd like a comprehensive assessment of your company's technology needs and improvement opportunities, contact ITS.