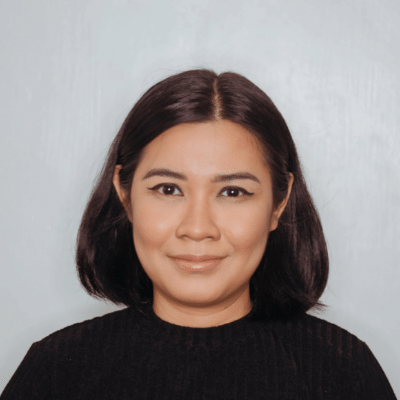 The Best Business Intelligence Tools of 2023
Business intelligence tools are an indispensable instrument in a company's arsenal. They allow organizations to analyze and interpret data to make informed business decisions to support future growth. In a search for one that's best suited for your needs? Read this article to learn more about the top business intelligence platforms today.
---
Every day, your business produces a significant amount of raw data that needs to be analyzed and transformed into actionable insights to help your leaders make informed decisions. That's where business intelligence comes in.

Business intelligence (BI) allows you to spot trends and gain a clear picture of your past, present, and future. With accurate and relevant data, your organization can create strategies to improve your products and services effectively.
According to research by data analytics firm MicroStrategy, global companies are using data and analytics to:
Drive process and cost efficiencies (60%)

Influence strategy and change (57%)

Enhance financial performance (52%)

Acquire insight into how products and services are used (51%)

Mitigate risks (50%)

Improve customer growth and retention (49%)
If your company hasn't jumped in on the trend, then you're probably missing out on reaping the tangible benefits of using business analytics. As a managed service provider, we offer our clients the capability to understand their data through our Power BI Dashboards Service.
While still in its infancy, we can tell that the service will prove useful for companies who want to make the most of their data by having it cleaned, transformed, visualized, and interpreted to support decision-making.
The initiative was led by ITS Chief Technology Officer, Ryan Deneau, who has been behind the research and development of our core products and services. The R&D for the Power BI Dashboards Service was also overseen by our Chief Executive Officer, Tom Andrulis, who has successfully grown our company from $1M to $10M in two years.
In this article, we'll take a look at some of the best business intelligence platforms available today. We'll also talk briefly about our very own data analytics tool, Power BI Dashboards Service, and why it's worth considering for your company.
Top 5 Business Analytics Tools that are Worth a Look

Below are a few of the business intelligence tools on our radar that we think you should consider:

IBM Cognos Analytics is a cloud-based, artificial intelligence-powered business intelligence software that takes pride in its "more reliable data prep and reporting." The tool offers an intuitive dashboard that allows users to create ad-hoc reports and share them with colleagues. It also performs better with more significant amounts of data and works well with different data sources. It also makes data modeling a breeze.
Additionally, IBM Cognos Analytics enables users to communicate with the software through an AI assistant in plain English, upon which it will provide them recommendations for better data visualization. This makes it easy for users to find answers to any questions they may have.
The BI tool has a mobile version that allows users to get insights via their phones. The only drawback that users report about the solution is that it takes a while to master its features and capabilities, unlike other easy-to-use software.

SAP Business Objects offers comprehensive reporting, data analysis and visualization, and collaboration. With over 170 million users, it is one of the leading business intelligence software across the globe.
SAP Business Objects can be easily integrated with Microsoft Office programs such as Excel and PowerPoint for creating interactive presentations. It offers flexibility with hybrid analytics, which essentially means that it can be combined with on-premise and cloud-based systems.
The tool has a self-service capability that allows users to set up their dashboards and applications. The platform can be scaled, from just a few users to thousands.
The only foreseeable disadvantages in opting for SAP Business Objects are its complexity and pricing. The advanced features equate to a higher price range, as compared with other solutions.

Zoho Analytics has over 500 integrations available for feeds, business apps, and on-premise databases, enabling users to connect to various sources to blend and merge data. It features a self-service data prep and management module that allows users to conveniently organize and enrich the data they want to analyze.
The application also features an editor that allows users to customize reports and a dashboard with a zoom functionality and drag-and-drop interface. There's also a real-time commenting section for report elements, when the shared viewing option is enabled, for the immediate exchange of feedback among users.
Lastly, the software features an intelligent AI assistant called Zia, which users can ask questions. Zia uses natural language processing and machine learning to facilitate user searches.
Tableau is an interactive data discovery and visualization software. Like those mentioned above, it is one of the most extensive business intelligence tools today, offering robust features that help users explore and manage their data. The platform was designed based on machine learning, statistics, and natural language processing (NLP).
Tableau is a user-friendly application that lets end users analyze, visualize and share data without the help of IT. Features include a drag-and-drop functionality that allows users to organize and manage data with ease, storytelling capabilities, and interactive maps.
Tableau can pull data from various sources, including MS Excel, SQL, Google Analytics, Oracle, and SalesForce. The company also offers standalone products such as Tableau Desktop, Tableau Server, Tableau Public, and Tableau Online.

Power BI is a Microsoft product that offers self-service analytics that can be scaled from a few users to the entire organization. It enables users to visualize data and categorize it for meaningful insights with the help of AI. What's also great about Power Bi is its strong security capabilities, including sensitivity labeling, encryption, and real-time access monitoring.
ITS took the Power BI technology and repackaged it in a superior product known as Power BI Dashboard Service. ITS does the difficult work of analyzing the data, preparing it, and creating Power BI reports for the end users' consumption without modifying the source data. Customer data sources include Microsoft SQL databases, REST APIs, Microsoft SharePoint Lists, and QuickBooks Online.
Ready to Level Up Your Data Initiatives?

What you've read are just some of the leading business intelligence tools revolutionizing data analytics in various fields today. As you can see, each of the platforms has its strengths and weaknesses. It's ultimately up to you as to which best suits your needs.
At Intelligent Technical Solutions, we enable our customers to leverage software and services to transform data into practical insights that can inform their organization's business decisions.
We empower our end-users with robust tools and resources that allow them to utilize available data to uncover trends, insights, and more about the status of their business, as well as solve problems in their organizations.
For more information on what business intelligence can do for your organization, please contact your client account manager now. You may also fill out this form to find out more about our Power BI Dashboards Service.