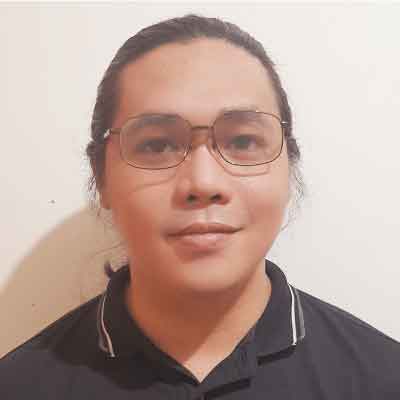 How Your Small Business Can Get Started with Video Editing Software
You should have noticed it by now -- the growing trend of videos. Internet algorithms have increasingly pushed video content over the years, and many businesses like yours have already jumped the bandwagon. Who can blame them? Video is a powerful tool to attract audiences and get your message across. Whether you're building your online presence on social media or you're looking to boost traffic on your website, video can play a big role.
Now you might be thinking that producing videos will cost an exorbitant amount of money, and sometimes they do. After all, you need to consider things like equipment and video editing software before you even get started. However, we assure you, there are a lot of solutions out there that won't cost you an arm and a leg.
"I think a lot of clients think that to get started with video editing, they need a lot of expensive equipment and expensive software. But you don't always have to pay a lot of money for a solution," said Kyle Ramirez, Technical Sales Engineer from ITS San Francisco. "You can always use free software, as long as you know what there is," he added.
At ITS, we've helped hundreds of businesses manage and make the most of their technology. From our experience, the most expensive solutions don't always translate as the best option for your business. Sometimes, it's all about whether your needs are fulfilled.
In this article, we'll help you get started with finding the right video editing solution for your small business. To do that, we'll dive into the following:
Things to consider when choosing a video editing software

Five free video editing software for small businesses
Things to Consider When Choosing Video Editing Software

It might feel overwhelming to find the right video editing software, especially with the number of options available in the market. Don't fret. Instead of trying out all the options, narrow it down by taking an honest look at your capability and your needs and finding out if a solution ticks those boxes. Check out some of the most important things you need to consider when choosing the right video editing solution for your business:
Goals
Be realistic with your goals. Are you planning on sharing your video content during the Superbowl? Probably not. If you're just getting started, it's best to focus on smart achievable goals, like reaching out to your audience and testing out what kind of content they want. The great thing is those goals don't require top-of-the-line video editing solutions or equipment.
"If you are looking for more community building and social media, you can get away with more amateur videos like iPhone selfie videos. You can even get away with not editing any of your videos if you feel like you know you can flow with your speech, and that will actually build authenticity," Ramirez said.
Budget
Some of the best video editing software is expensive. However, if you're still just dipping your toes in, you don't have to invest in the best in the market. Start somewhere your budget allows.
"Don't just think that buying the best software gets you the best results," Ramirez stated.
"If your production quality gets to the point where you need to utilize the benefits of studio-quality tools, that's awesome. But for people just getting started, you know there's not a lot of expensive software that's required, and most often, you can use your webcam or an iPhone to supplement. There are also some free open source tools that mimic some of the studio-quality tools," he explained.
Simplicity and Ease of Use
Industry-leading tools like Adobe Premiere Pro and Final Cut have a ton of features and functionality that you may not find elsewhere. The question is: do you really need all of them? According to Ramirez, enterprise-level software requires advanced training to fully maximize the benefits. That means going for the most advanced tools without the know-how might even work against you.
"It's about what your needs are, and so you can overcomplicate things if you go for an advanced software, but you have more simple needs," he said.
Instead, Ramirez explained that businesses that are just getting started should first develop the habit and improve before advancing to higher-tier tools. "What's really more important is that clients get used to recording videos, to kind of get the feeling and the behavior first. And then, as they get better and they do it more often, they can start to look at what upgrades can be added to a video solution," he added.
5 Free Video Editing Solutions for Small Businesses

Finding free video editing software on the internet is easy. However, finding one that can meet your needs is another story entirely. "It can be difficult to find software that's valuable, so there is a lot of free software, and there's a lot of paid software, but it doesn't necessarily translate into higher quality," Ramirez said.
To help you find the right one for your business, we've compiled a list of five fully featured video editing tools you can use for free:
The Windows 10 Video Editor is a set of video creation and editing tools that allow you to create videos with music, text, motion, and 3D effects. It comes absolutely free on your Windows 10.
"The built-in option Windows 10 Video Editor comes pre-installed on every Windows computer, you just search for a video editor, and you already have it. It meets most people's needs for video editing because it actually is pretty fully featured," Ramirez said.
InVideo is a comprehensive online video editing platform designed to streamline the video creation process. It has an intuitive interface and an extensive library of templates, transitions, and music, which offers users of all skill levels an accessible and efficient way to edit and enhance their videos.
This cloud-based video editor also offers a library of AI-powered video themes, which can create 2-5 minute videos within minutes with only a text prompt.
Here's a video we tried to create using InVideo's AI video editing feature:
Offering a more robust set of features, Da Vinci Resolve is one of the top free video editing software available on the internet. It comes with both a paid and a free version. However, according to Ramirez, the free version is already fully featured and comes with most of the tools you might need.
"One tool that I've always recommended is Davinci Resolve. They're always coming out with new updates. It's used widely by creators across the internet, and it's a free tool. It mimics tools like Final Cut Pro, Adobe premiere," he said.
Da Vinci Resolve is a great tool. "If you are looking to go more of a production studio route and you're going to do things like color grading, sound engineering, and you're going to use workflows," Ramirez explained.
Vidyard is an online video platform for businesses that hosts and analyzes video performance. They also feature a set of editing tools on their platform, which you can use for free.
Ramirez warns, however, that you have to be careful when sending over your data. "You're sending your data to a cloud, and you're not really sure how that data is being used or even how long you can keep that data. So be wary of some cloud services in terms of that being your primary way of distributing video," he said.
Clipchamp is another online video service that allows you to compress and edit videos for free. "Microsoft just purchased a company called Clipchamp which is an online video editor, so you could upload your videos to Clipchamp, then you can cut them up. So that's like a free, no-install way of editing videos on the fly," Ramirez said.
"But again, it's a third-party video service on the internet. Be wary of the types of information that you're uploading to these third-party services. You don't want to use confidential data or anything like that," he cautioned.
Ready to Get Started with Video Editing Software?
When it comes to finding the right video editing software, choosing the best in the business doesn't always mean it's the best choice for your business. Try to figure out exactly what your goals and needs are and be realistic. Sometimes, starting small is the best way to go.
At ITS, we've helped hundreds of clients find the right technological solutions for their businesses. Find out how we can help you manage your technology. Schedule a meeting with one of our experts.