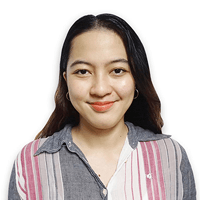 8 Top Signs Your Logistics Business is Ready for Managed IT
Logistics companies rely heavily on interconnected IT systems and technologies to optimize operations, track shipments, manage inventory, and collaborate with partners and customers.
In such a technology-dependent environment, robust and reliable IT infrastructure and support are paramount.
This is where managed IT services come into play.
At Intelligent Technical Solutions (ITS), we understand logistics companies' unique daily needs and challenges. We tailor our services to address these needs and provide clients with a comprehensive technology roadmap. And we have years of experience serving businesses in the logistics industry to back up our claim.
At the same time, we know why some companies are on the fence about outsourcing their IT. That's why we've compiled the eight telling signs your logistics company might be ready for managed IT so that you can make an informed choice.
By the end of this article, you should know whether or not you need to hire a managed IT service provider (MSP) for your business.
1. Increasing Technology Reliance

If your company heavily depends on technology for tasks like inventory management, fleet tracking, or customer portals, it's a clear indicator that you could benefit from managed IT services.
MSP provides specialized expertise and support to ensure these technology-dependent systems' optimal performance and availability. An MSP can help:
Monitor and maintain your inventory management systems

Ensure accurate tracking, efficient order processing, and timely replenishment of stock

Prevent inventory discrepancies

Minimize stockouts

Improve overall inventory management efficiency
2. Limited In-house Expertise

If your logistics company lacks a dedicated IT team or has limited IT resources, outsourcing IT management to a reliable MSP can provide the necessary support to optimize your technology infrastructure.
By partnering with an MSP, you can gain access to a team of skilled professionals who specialize in IT management for the logistics industry.
Related: Managed-IT Service Provider vs. Break-Fix and In-House IT
3. Cybersecurity Concerns

With the rise of cyber threats targeting logistics companies, you must be vigilant and proactive with your security measures. If you think you don't have enough in-house skills to strengthen your IT security, partnering with an MSP might be the wiser option to help enhance your cybersecurity defenses through:
Proactive monitoring

Threat detection

Incident response
4. Scalability Challenges

If your business is growing rapidly or you plan to expand operations, an MSP can help you efficiently scale your technology infrastructure to accommodate increased demands.
Whether increasing storage capacity, enhancing network bandwidth, or implementing additional servers, an MSP can design and implement a scalable solution that aligns with your business goals.
Related: Ways Managed IT Helps Your Business Grow (+ Signs You're Ready to Scale)
5. Downtime and System Failures

Frequent downtime or system failures can disrupt your logistics operations, resulting in delayed shipments, dissatisfied customers, and financial losses.
A reliable MSP can ensure maximum uptime, implement robust disaster recovery plans, and provide prompt technical support when issues arise.
6. Compliance and Regulatory Requirements

Operating in a highly regulated industry, such as pharmaceuticals or hazardous materials transportation, comes with unique challenges and compliance obligations.
Thus, you might need the expertise of an MSP to help you navigate complex regulations and ensure you meet all requirements.
7. Cost Optimization

Managed IT services can offer cost advantages by providing predictable, budget-friendly pricing models, as well as eliminating the need for expensive infrastructure investments, and reducing the risk of costly downtime or security breaches.
8. Focus on Core Competencies

By outsourcing IT management, your logistics company can free up internal resources to focus on core business activities, such as strategic planning and customer satisfaction.
Instead of allocating your valuable time, energy, and personnel to handle the complexities of IT, your internal team can redirect their efforts towards areas that directly contribute to your company's growth and success.
Ready to Get Managed IT for Your Logistics Company?
By leveraging the expertise of managed IT professionals, your logistics company can optimize your IT infrastructure, streamline processes, and automate tasks. This leads to improved productivity, reduced manual errors, and greater visibility across the supply chain.
If you're ready to take the next step, ITS will walk you through it.
As an MSP with over 20 years of experience, ITS is dedicated to ensuring you have everything you need for your managed IT journey.  
Check out the following free resources to learn more about managed IT:  
You can also get in touch with our IT experts by scheduling a meeting to get answers to your questions immediately.