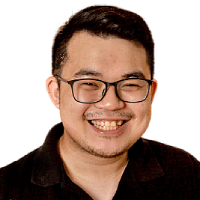 What is Managed IT Services? [Video]
Managed IT Services has helped businesses of all sizes. In this video, Matt Phillips goes in depth on what Managed IT is and whether it is a good fit for your company.
Do you want to know how Managed IT can help your organization? Schedule a meeting with us today.
---
1:01 What is Managed IT Services
Managed IT is when an organization or business outsources its IT to another vendor.
1:33 Who is Managed IT Services a good fit for
Businesses with more than ten computers are a good fit for Managed IT Services.
2:21 Why do you need Managed IT Services
Businesses need Managed IT Services because they require constant productivity of their workforce as well as the security of their network both inside and outside the office.
3:31 How much does Managed IT Services cost
There are 3 levels of Managed IT Services: (1) Basic Care, (2) Premium Care, and (3) Premium Care Plus.
Basic Care offers agents on all your devices for remote configuring, anti-virus, updates for your devices, and onsite and offsite back-ups, and it costs $50/user per month. Support is charged separately at $150 per hour, and projects are priced on a fixed fee basis.
Premium Care offers everything Basic Care does along with unlimited support as supposed on a per-hour basis. It is priced at $100-120/user per month which is inclusive of unlimited support. Projects are priced on a fixed fee basis.
Premium Care Plus offers everything Premium Care does along with new projects as supposed on a per-project basis. It is priced at $120-$150/user per month with unlimited support and projects.
6:34 How do you buy Managed IT Services
The first step to buying Managed IT Services is scheduling a FREE Security Assessment. The assessment will help you determine gaps in your technology and where your Managed IT Provider can help your business the most.
If you're still unsure, you can download our eBook entitled A Fundamental IT Checklist for Small Businesses.