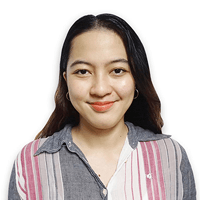 How Workflow Automation Makes your Business Processes More Efficient
Patience is a virtue—most of the time.
But when there's a massive pile of reports that need to be done but isn't due to the dragging tasks such as manual updating of files every single time there's new data (which is typically every day), patience may not suffice.
This is where workflow automation comes in handy.
As the name suggests, workflow automation is an approach that makes the flow of tasks, documents, and other information across all work-related activities performed by itself, without human intervention. This is possible through a third-party software tool that converts manual paperwork into an automatic digital process.
When implemented properly, this can help save you thousands of hours (and money), and boost productivity across the organization.
Here at ITS, we help hundreds of businesses utilize their technology to make their work easier and more efficient. In this article, we will talk you through the definition of workflow automation down to the nitty-gritty of carrying out one in your business. The following are the main key points:
What is workflow automation?

How Power Automate helps in automating business workflows

How workflow automation helps make your business processes easier and more efficient
What Is Workflow Automation?

Fundamentally, the role of workflow automation is to handle time-consuming tasks within the business.
In reference to the above statement, workflow automation uses software or a service such as Power Automate to allow you to organize and automate complex business procedures. Kyle Ramirez, our Technical Sales Engineer from ITS San Francisco, shares his expertise on the subject:
"There are a lot of tasks that can be automated." Ramirez started. "Say, taking a row or rows from one spreadsheet and moving them to another spreadsheet." And maybe somebody's doing this all day. Or, it could be generating a sales report, gathering and reading data, and then sending the report to someone else. There are a lot of tasks like this that are more manual but could be automated."
"There is a service called Power Automate. It used to be Microsoft Flow." he continued. "This is where you can create automation like connecting to a particular system, and anytime there's a new update, for example, a row is added into the table in a spreadsheet, [Power Automate] can detect that change, take the data automatically, and put it into a report for you."
So, instead of doing or having someone do these repetitive manual tasks, Power Automate can help alleviate the workload through workflow automation.
How Power Automate helps in automating business workflows
Power Automate is a single intelligent automation platform by Microsoft designed for coders and non-coders alike. For businesses, it functions as a cloud-based solution that allows users to automate manual business operations simply by defining rules and policies that correspond to their desired results.

With Power Automate, you can streamline how you work, standardize processes, and reduce human errors. In addition to that, you can rest assured knowing that your workflow automation is more secure and compliant across your organization with built-in governance and data loss prevention policies with native integration through Azure AD and more.
When it comes to customizing, you can create your flow command from scratch or choose from thousands of pre-built templates in Power Automate and then pick it up from there. This guided tour will be most helpful for you. But before that, make sure to assess your objectives first to make it easier for you to customize and configure the templates.
Best use case
There is no limit to what you can do, or rather not do with Power Automate. Below are just some of its best use cases that, if put into practice, can make your work life much easier:
Creating and distributing tasks via email

Generating invoices

Managing leads, including data-filtering and email follow-ups

Organizing and synchronizing documents

Managing trouble tickets for IT

Approving of team member leaves and vacation requests

Performance reviews

Generating and approving of purchase orders
Browse through the available Power Automate templates and see which one best suit your needs.
How workflow automation helps make your business processes easier and more efficient
Workflow automation, when executed correctly, can help businesses drive better work collaboration, increase productivity, and more. The following are the benefits of using one: 1.
1. Streamlined communication
Adapting an automated workflow system can significantly improve communication between team members and across the organization. Since updates and reminders will be done automatically, there will be lesser gaps in turnaround time.
In addition to that, it will be easier for everyone to carry out business operations without having to rely on oral conversations and paperwork, which often takes up much of your valuable time.
2. Reduced human errors
Correct data input is critical in all businesses but specifically to the Finance, HR, Sales, and Marketing departments. One single error in any of these departments can cost a potential client or even worse, may lead to a legal issue.
Allowing reliable bots to do such business procedures can help reduce errors and risks to your business.
3. Cost and time savings
Workflow automation saves you thousands of hours and reduces your workload, thereby reducing labor needs. This allows you to save money on administrative labor since most handiwork will be done automatically.

4. Improved productivity and quality
Recent statistics show that businesses with automated workflows for manual tasks have successfully increased team member productivity by 15%.
This may be due to the apparent streamlining of business processes. Without the need to spend a few minutes of your time every day on tedious (often mindless) tasks, it makes it much simpler for you to focus on substantial ones.
Improved task management increases an individual's performance and your organization's overall productivity and growth.
Need help implementing workflow automation?
Automating your business workflow is critical in ensuring streamlined processes that lead toward improved business efficiency. As the popular saying goes: work smarter, not harder.
At ITS, we've helped hundreds of clients find the best solution to improve their business efficiency and productivity. If you're looking for a partner to walk with you throughout the process of workflow automation, then you may give us a call today and we'll gladly be of service.