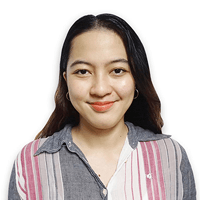 5 Problems When Hiring a Managed IT Provider for Law Firms(+Solutions)
For many legal practices, managed IT service providers (MSP) offer a lifeline by providing expert IT support and management. However, although they are helpful in many ways, there are common challenges that might arise when working with an MSP.
And as a business owner in the legal industry, it is crucial to be aware of these potential challenges and take proactive steps to address them.
At Intelligent Technical Solutions (ITS), we have been providing enterprise-level managed services to hundreds of businesses in different industries, such as legal. In this article, we'll go over the common problems businesses in the legal industry face when hiring an MSP, based on our 20+ years of experience:
We'll also provide some tips to help you resolve them so that by the end of the article, you should have a robust toolset when evaluating any future managed IT partnerships.
1. Not understanding your law firm's unique IT needs

One of the primary challenges in hiring an MSP for a law firm is ensuring they truly understand the unique IT requirements of the legal industry. Unlike other businesses, law firms deal with highly confidential information daily, and this demands strict adherence to client-attorney privilege and data protection regulations.
If the MSP lacks the necessary expertise in legal IT, it may struggle to implement appropriate security measures, leaving your firm vulnerable to data breaches and potential legal repercussions.
Solution:
A proficient MSP must be well-versed in the nuances of legal software, compliance regulations, and data security. Before committing to an MSP, ensure they have experience working with law firms and can demonstrate their expertise in handling your specific IT needs.
2. Data security and compliance concerns

Entrusting your IT infrastructure to an MSP means sharing sensitive client information with a third party. And as a business owner, you must ensure that the MSP you choose follows stringent data protection practices and adheres to strict security protocols to safeguard this confidential data.
Additionally, they must be well-versed in the various compliance standards that law firms must adhere to – or else it may lead to unintentional violations and penalties, not only compromising your law firm's reputation but also exposing you to potential legal and financial liabilities.
Solution:
It is vital to choose an MSP that rigorously follows industry best practices and complies with relevant data protection laws. Requesting information about the MSP's security protocols, certifications, and data breach response plans will help ease your concerns and build trust in their capabilities.
Related blog: Can an MSP Help You with Regulatory Compliance?
3. Reliability and responsiveness

The legal profession operates around the clock, and any IT downtime can lead to significant disruptions, affecting crucial deadlines, case proceedings, and client communications. As business owners in the legal industry, ensuring uninterrupted access to critical information is imperative. And relying on an MSP with proactive monitoring and rapid issue-resolution capabilities becomes paramount.
They should be able to understand the time-sensitive nature of legal work and provide a robust disaster recovery plan to quickly restore operations in the event of any unforeseen technical failures or cyber incidents.
Solution:
Hiring an MSP with a reliable and responsive support system is crucial. A competent MSP should offer 24/7 monitoring, proactive maintenance, and rapid response to critical issues. Inquire about their Service Level Agreements (SLAs) to understand their commitment to minimizing downtime and resolving problems promptly.
4. Cost-effectiveness and transparent pricing

While cost should not be the sole factor in selecting an MSP, it is undoubtedly a significant consideration for business owners. Some MSPs may offer seemingly attractive low prices but lack the expertise or support necessary for your law firm's needs.
Cutting corners on IT support can lead to potential security vulnerabilities, unreliable service, and inadequate compliance measures, ultimately costing your law firm more in the long run due to lost productivity, data breaches, and potential legal consequences.
Solution:
Look for an MSP that offers transparent pricing and a detailed breakdown of the services included in their packages. Balance cost considerations with the value they bring to your firm's IT operations.
5. Vendor management and accountability

MSPs often collaborate with various vendors to provide comprehensive solutions. However, managing multiple vendors can become challenging and lead to accountability issues if something goes wrong. Coordinating different vendors for hardware, software, cloud services, and other IT components may result in communication gaps, finger-pointing, and delays in issue resolution.
As business owners, working with an MSP that can streamline vendor management and act as a single point of contact for all your IT needs is essential.
Solution:
By consolidating vendor management through a capable MSP, you can simplify your IT operations, enhance accountability, and have greater confidence in the smooth functioning of your law firm's technology infrastructure. Ensure that the MSP you choose takes full responsibility for the vendors they employ and holds them accountable for their performance.
Ready to hire an MSP for your law firm?
Hiring an MSP can significantly enhance your law firm's IT capabilities and productivity, but it also comes with its fair share of challenges. By understanding and addressing these common issues, business owners in the legal industry can make informed decisions and establish a fruitful partnership with an MSP that best suits their unique needs.
Remember to thoroughly research potential MSPs, prioritize data security and compliance, and prioritize communication and scalability to pave the way for a successful IT support relationship.
ITS has provided organizations, including law firms, with quality managed services for over two decades. Find out how we can help you by scheduling a meeting with one of our IT consultants. Or, you can check out the following resources below to learn more about how your firm can take advantage of managed IT: