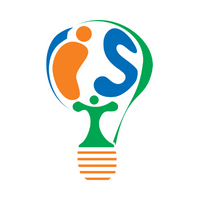 3 Ultimate Things Business Owners Need to Prepare for the New Normal
The COVID-19 pandemic has heightened economic uncertainty in the United States. Some businesses were forced to close for good, but many are fighting to stay on their feet. Here are some things Business Owners need to prepare for the New Normal.
To survive, companies like yours must adjust to significant changes across the work landscape. You need to think about how remote working impacts the sustainability of your operations as well as focus on empowering your most valuable assets: your employees. Here are some considerations to prepare for the new normal:
#1 Reprioritize cybersecurity

Cybersecurity has long been essential for businesses that leverage digital solutions, but it's even more necessary and nuanced for today's distributed workforces. Unfortunately, the past couple of months have seen organizations suffer the repercussions of not implementing fundamental cybersecurity measures.
As the cloud continues to prove its value in the face of a global crisis by enabling employees to work from home, it's only appropriate that you take proactive steps to manage and protect your key online resources. These include assessing existing cybersecurity policies, procedures, and guidelines, and identifying which of these can be integrated into a remote work security policy.
What is a remote work security policy?
It is a document that outlines the rules and procedures for safe remote network access. If you don't have one, your business network could be exposed to unauthorized use and/or malicious attacks that could result in loss of information or damage to critical applications.
An effective policy comprises tools and tactics to protect your network against the risks associated with working remotely. Seemingly harmless activities like using personal devices to work or connecting to public Wi-Fi networks can make your systems more susceptible to breaches, so consider including these security measures in your policy:
Peripheral measures
Firewall – filters incoming network traffic
Virtual private network (VPN) – provides a secure connection between a remote user and a network
Multifactor authentication (MFA) – verifies a user's identity through additional credentials such as a unique code sent to their smartphone, a fingerprint, or facial recognition
Internal measures
Authentication – identifies and verifies the user or computer that is accessing a network. This usually entails entering a username and password to confirm a user's identity. Other ways to authenticate can be through cards, voice recognition, and biometrics.
Authorization – determines if a user has permission to access or use particular files or resources. This means restricting employee access only to resources they need and allowing limited staff to access highly sensitive information.
Encryption – converts data to code or symbols so that its contents can't be understood without a key. This ensures the privacy and safety of sensitive information in transit — that is, you can send social security numbers, credit card numbers, and home addresses over the internet with less risk of these being intercepted.
How should a remote work security policy be implemented?
The key is to select robust, secure, and scalable solutions, and then orient employees on how these are implemented. Also, consider which tools you must provide your remote workforces, such as communications apps, collaboration platforms, and project management software, and see how these fit into your cybersecurity systems. A managed IT services provider (MSP) like Intelligent Technical Solutions can help you explore current and emerging technologies to ensure that your systems and endpoints remain safe and secure.
It's equally important that you communicate clear guidelines that employees must follow when accessing your company systems remotely. Conducting regular security awareness and compliance training is also necessary to ensure that your employees learn how to protect your company's data and defend themselves against an attack.
Compliance is also a necessity. As cloud solutions continue to proliferate, the need to comply with new guidelines and regulations is increasingly important. Specific laws and requirements, which depend on the type of your business and industry, are put in place to help protect your company, employees, and clients.
Among the most common cloud compliance requirements are the Health Insurance Portability and Accountability Act (HIPAA), the Payment Card Industry Data Security Standard (PCI DSS), and the Gramm-Leach-Bliley Act (GLBA). These standards and laws consist of strict guidelines and security protocols on handling and storing confidential information in the cloud.
You can achieve cloud compliance by implementing a strong security policy. However, as the regulatory environment is constantly evolving, you're better off enlisting professional help –– with our technical expertise, Intelligent Technical Solutions can help you conform to these various guidelines and ensure integrity, safety, and ethical behavior in your business.
#2 Provide sustainable support to your distributed teams

For many employees today, working entails trying to be productive in makeshift workspaces at home or being extra careful when traveling to the office to avoid risking exposure to the virus. It's important that you provide sustainable support to your employees, whether they're working at the office or from home.
To better facilitate your distributed teams, you can provide your employees with tools and applications that make their work easier and let them collaborate with one another. These include videoconferencing, messaging, and real-time collaboration tools, like Microsoft Teams, which can help distributed teams manage and maintain their productivity.
Another way to improve collaboration is to adopt VoIP Phone Systems. VoIP or Voice over Internet Protocol technology allows users to make and receive calls using the internet rather than a traditional phone system. VoIP solutions provide unlimited calling and messaging plans, which will allow your distributed workforce to easily reach out to colleagues as well as business partners and clients.
And to help your employees navigate these stressful times, as well as show how much you value them, you can provide care packages. Many companies have sent their employees wellness and protection packages that include face masks, hand sanitizers, food, and other essentials.
You can also ensure their safety in the office by implementing new cleaning and sanitation protocols or accommodating physical distancing by changing the layout of your workspace. Even modifying employee schedules or limiting the number of people who can be in your office premises at any given time helps reduce the health risk to employees.
How you treat your employees in times like this will have a significant impact on their engagement, productivity, and loyalty. As a business owner, there are meaningful ways you can address your employees' primary concerns, including health and well-being, job security, and financial stability.
It's necessary to think about employee experience when creating a roadmap for the future of your business. Understanding the plight of your distributed workforce and providing the necessary support can boost morale and, ultimately, lead to an improved bottom line.
#3 Prepare for other potential crises

When the pandemic hit, not all companies were prepared to adopt flexible work policies. Many lacked knowledge on disaster preparedness and had difficulty maintaining day-to-day business activities. Their difficulty in coping illustrates how business continuity and disaster recovery planning are vital to mitigating disruptions and rapidly resuming operations.
A carefully thought-out plan outlines the steps you need to take before, during, and after an emergency or disaster. When planning for a potential crisis, you must:
Identify events that can affect your business;
Determine how to prevent or minimize associated risks; and
Create a plan for action in response to each.
It's also important to test and update your plan regularly to reflect even the slightest business changes and ensure that your courses of action remain effective.
As companies rethink their priorities in light of the COVID-19 pandemic, it's high time to shore up key business processes with technology. With the right tools, products, and services, your business is bound to thrive.
Count on Intelligent Technical Solutions to help you and your remote teams prepare for the new normal. Call us today for a FREE technology assessment.