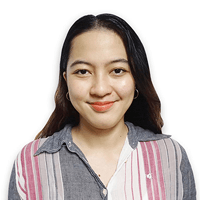 How Much Does Managed IT Cost for Manufacturing Businesses?
If you're about to purchase anything, the first thing you should consider is the cost.
Whether it's a personal item or a business investment, understanding its financial implications is crucial to ensure you get the best value for your money.
This principle holds especially true when it comes to managed IT services for manufacturers. Businesses in the manufacturing industry rely heavily on technology to maintain a competitive edge in today's fast-paced market.
If you're reading this article, you're probably researching how much it will cost you to partner with a managed IT service provider (MSP).
Intelligent Technical Solutions (ITS) is an managed IT provider serving businesses, including manufacturing companies, in the US. We've done it for two decades and seen prices fluctuate over that period. If you're a manufacturer and want to know how much managed IT services cost, you've come to the right place.
But as much as we want to provide you with a clear-cut answer, you can only get the exact figure by understanding the factors that contribute to the cost, including:
Service time required

Number of users

Number of servers

Amount of data

Evolving needs
1. Service Time Required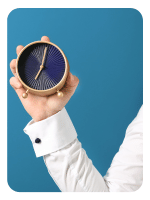 The complexity of your manufacturing processes, including integration of machinery and software, can determine how much time managed IT professionals need to dedicate to maintaining and troubleshooting these systems. For instance, a facility with intricate automation may require more frequent monitoring and support.
To figure out how much time you will need support from your managed IT service provider (MSP), answer the following questions:  
How big is your IT network (number of users, workstations, servers)?  

Do you need proactive maintenance and support?  

Do you need to have after-hours and weekend support? 

Is your business' IT system running around the clock?  

Do your usual IT problems take a long time to fix?   

Do you have recurring IT issues, or are they usually a one-time problem?   
The price range for service time:   
Service time can be billed hourly or be a recurring cost. If you've hired a break-fix company instead of an MSP, you're most likely on an hourly rate. The price ranges from $150 to $250 per hour but can go up or down depending on the company you've hired.   
Managed IT service providers will include service time in your plan with them. Plans can range from $50 to $150 per user per month, with other fees depending on your IT infrastructure needs.
Make sure you check how much time your MSP allocates for service in your plan and evaluate if that is enough for your needs. 
2. Number of Users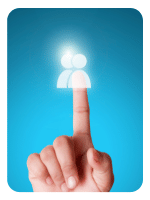 Manufacturing involves multiple departments, such as production, quality control, logistics, and administration. The more employees across these areas who need IT support, access to production systems, and data-sharing capabilities, the higher the support requirements. This is especially relevant for manufacturers with larger workforces or multiple locations.
The price range for each user:   
The price range for each user depends on what you'll have managed. Whether you're considering implementing a Voice over Internet Protocol (VoIP) system, upgrading your workstations, opting for a business internet installation, or incorporating mobile device management, these factors will determine the final cost.
Prepare at least $50 to $400 per user. Coordinate with your MSP if your fees are one-time payments or if they'll recur each month for transparency.  
3. Number of Servers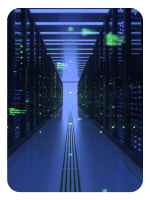 Your operations often utilize servers for production control, data analysis, and resource planning tasks. The complex nature of these systems and the need for redundancy and failover mechanisms can drive up costs.
If you are a manufacturer with a highly distributed network of production facilities, you might need a complex server architecture to ensure seamless operations across multiple locations.
The price range for a server:

   
You can expect to spend as low as $5,000 to over $20,000 to set up everything you need for one server. As usual, the cost of a server can go up or down depending on the type of equipment you choose to invest in.   
MSPs usually provide a much lower upfront price for servers, with the pay-off of having a monthly fee for the time that you use the server.  For example, at ITS, our cloud servers start at $185 per month, while a Backup and Data Recovery (BDR) server will start at $200 per month. Other MSPs will also have price ranges between $200 and $500.   
4. Amount of Data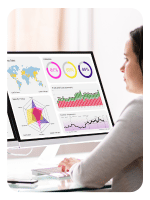 Manufacturing businesses generate substantial data through IoT devices, sensors, and production processes. This data fuels process optimization, quality improvement, and demand forecasting insights. Managing and processing this data, especially when dealing with real-time analytics, requires robust IT infrastructure, which can increase costs.
The price range for data storage:   
The price for storing your business data can vary widely. Expect to spend anywhere between $5 per month (for directly bought cloud storage with no maintenance) and $500 (for maintained data storage with backups). Your price will also vary depending on the company you're coordinating with.   
5. Evolving Needs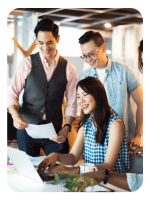 The manufacturing industry is subject to rapid technological advancements, whether it's the adoption of Industry 4.0 principles, implementation of smart manufacturing technologies, or compliance with changing regulations. These evolving needs demand a proactive approach to IT adaptation – potentially leading to more frequent updates, upgrades, and adjustments in your IT strategy.
The price range for services and upgrades:   
Expect costs to be anywhere between $50 and $1,000 per month. The numbers will depend on the size of your company and the services you need but may increase for more users or specialized needs.
You may also check out our Pricing page and use the IT Cost Calculator to get a more accurate number.
Next steps: Need to learn more about managed IT?
Before requesting price quotes, assess the factors mentioned above and identify the specific support requirements for your manufacturing business. While it's true that various companies present varying price brackets, analyzing these aspects will assist you in estimating your IT budget.
Here at ITS, we help hundreds of businesses understand and leverage their technology to achieve their goals. Schedule a meeting with us to learn how we can start your managed IT journey. But if you need more time to decide, the following content might help you with your research: