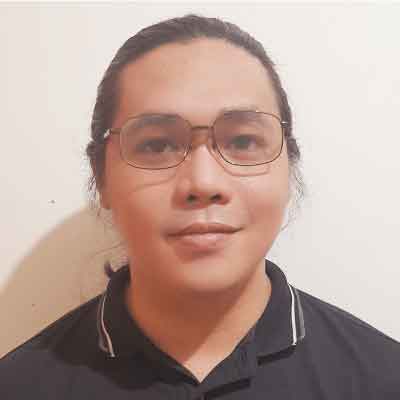 Microsoft's New Commerce Experience & What it Means for Your Business
Big changes are right around the corner for Microsoft that will impact their partners and their customers this 2022. It's all thanks to the New Commerce Experience (NCE). But what is it, and how will it affect your business?
The changes have the potential to disrupt businesses of all sizes currently running on the Microsoft ecosystem. That's because aside from putting a price hike on specific Microsoft offerings, the NCE will also bring changes to how partners and customers will manage and acquire licenses starting in March this year.
At ITS, we are committed to helping businesses understand technology so they can make smart decisions. In this article, we'll help you navigate the coming changes to Microsoft's offerings. To do that, we'll answer the following questions:
What is Microsoft's New Commerce Experience?

What are the Key Changes to Microsoft's Licensing Process, and How Will They Affect My Business?
What is Microsoft's New Commerce Experience?
Microsoft's New Commerce Experience (NCE) is a unified billing platform that provides resellers with new tools to manage subscriptions. That gives them new sales capabilities and helps them drive long-term customer commitment. It's part of Microsoft's drive to push more subscribers with monthly term contracts into their annual options.
The NCE is also going to bring seat-based cloud offers to the forefront. The tech giant hopes to expand its cloud product portfolio by introducing seat-based or license-based offers for Microsoft 365, Dynamics 365, Power Platform, and Windows 365.
Key Changes to Microsoft Licensing
While the NCE will bring about a lot of changes throughout the Microsoft ecosystem, there are some major shifts in licensing policies that can affect your business. Check out some of the key changes that will come by March 2022 and how they can impact your subscription:
72-hour Cancellation Policy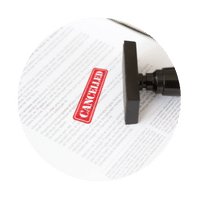 Once you purchase a license through the NCE, you will only be able to cancel the subscription during the first 72 hours. If you are unable to cancel within that time, you will be billed for the remainder of the subscription term.
How Does It Affect You:
The new policy will require you to think carefully regarding any new subscriptions before purchasing. Previously, you could cancel a subscription on a pro-rata basis, allowing you greater flexibility with regard to license management. Unfortunately, that option will no longer be available come March 1, 2022.
Reduction of Seats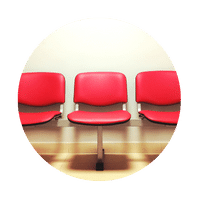 While you can still increase subscriptions at any time, the NCE will prohibit reducing seat counts during the mid-term. If you want to reduce seat counts, you'll have to do it within the 72-hour cancellation policy. Otherwise, you will be billed for the remainder of the subscription term.
How Does It Affect You:
Scaling down your subscriptions just got a bit harder. You will need to plan meticulously to avoid paying the full term for an inactive account.
New Monthly Term Offers and Premium Pricing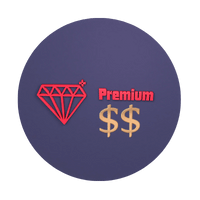 Perhaps the most noticeable change that will come with the NCE is the price increase of the most popular offerings on the 365 platform. On average, monthly term subscriptions will be priced 20% higher than annual term subscriptions. These increases will apply globally with local market adjustments for certain regions. There are no announcements as of yet regarding price hikes for education and consumer products.
Take a look at the chart below for the new rates that will take effect on March 1, 2022:
| | | | |
| --- | --- | --- | --- |
| License | Current Price Per User (USD) | New Price Per User (USD) | Increase (Percentage) |
| Microsoft 365 Business Basic | $5 | $6 | 20% |
| Microsoft 365 Business Premium | $20 | $22 | 10% |
| Microsoft 365 E3 | $32 | $36 | 12.5% |
| Office 365 E1 | $8 | $10 | 25% |
| Office 365 E3 | $20 | $23 | 15% |
| Office 365 E5 | $35 | $38 | 8.6% |
How Does It Affect You:
You should prepare to see a larger figure on your invoice for any new subscriptions purchased in March 2022. The figures might not look like much of an increase; however, if you consider the changes to the cancellation and seat reduction policies, you could end up paying more.
Promotion Discounts
Monthly term and annual-term subscriptions will be available at their regular price until June 30, 2022. However, starting March 31, 2022, annual-term subscriptions will be marked down with a 5% discount.
How Does It Affect You:
Opting for long-term subscriptions can net you better prices come to the NCE changes. In addition, you can ask your service provider if they can offer the option to lock in current prices for 12 months if you switch to an annual term plan before the price hike on March 1, 2022.
CSP Transfers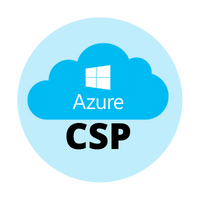 If you get your subscription licenses from cloud solutions providers (CSP), you will no longer be able to transfer between CSP partner tenants midterm. That means you will have to wait the full term of your subscription before you can transfer to a new CSP.
How Does It Affect You:
You could get stuck with your current CSP if you don't plan ahead. Previously, you could transfer to a different provider any time during your term, but that won't be an option come March.
Need Help Managing Microsoft Licensing for Your Business?
The NCE was designed to unify Microsoft's cloud licensing with other channels of purchasing licenses. It is poised to become the primary channel for buying Microsoft 365, Azure, and Dynamics solutions. So if you're running a Microsoft ecosystem, there's no escaping the changes that will come this March. The shift will require your business to think more carefully and plan ahead with regard to managing your subscriptions.
Microsoft licensing is already complex; however, the new NCE program is making things even more complicated. At ITS, we have years of experience helping businesses manage their Microsoft licenses. If you want to learn more about how we can help you, schedule a meeting with one of our experts.